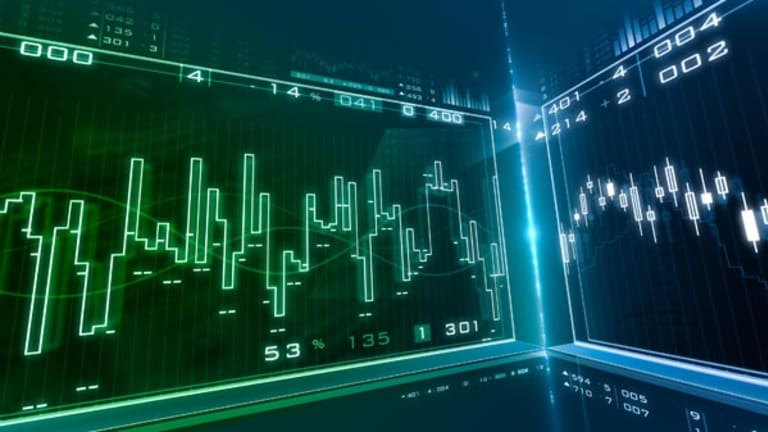 LG Display: View This Consumer Stock With Caution
Consumer trends away from big-ticket flat-screen TVs and recent legal woes raise red flags with this LCD screen manufacturer.
A contemporary definition of a serious recession might be when consumers actually cut back on purchases of big, flat-panel TVs and other devices with LCD screens. Sharp downgrades by analysts in estimated earnings for LCD heavyweight
LG Display
(LPL) - Get LG Display Co Ltd AMERICAN DEPOSITORY SHARES Report
indicate that production of flat screens isn't going to be as profitable as in recent years.
It doesn't help that LG Display just got caught with its ethical competitive standards dragging in the gutter. Just days ago, shares of the South Korea-based manufacturer took a hit in a price-fixing scandal.
The slowdown in LCD displays, in addition to fallout from the price-fixing mess, has analysts who follow LG Display calling for a tumble in per-share earnings, from a profit of $1.89 in the current year to a deficit of 47 cents next year.
A huge surplus of LCD displays at a time when consumers are pulling back on big-ticket purchases is root of the predicted slide from profitability to red ink.
As can be seen in the accompanying table, LG Display holds an overall grade of C- from TheStreet.com Ratings, the lowest mark in the "hold-recommended" range. So while investors who currently own the stock are not urged to go out and immediately dump their LPL holdings, it would be wise for anyone considering purchasing the stock to first see how LCD demand and the firm's current price-fixing woes are resolved.
LG Display manufactures so-called thin-film transistor liquid crystal display (TFT-LCD) panels that are used in televisions, computer monitors and various hand-held devices such as mobile phones, GPS navigation instruments and a host of other gadgets. Close to half of its sales are panels for TVs.
The firm's competitors include Asian heavyweights
Samsung Electronics
,
Sharp
(SHCAY)
,
Hitachi
( HIT),
Mitsubishi
(MTU)
and
Sony
, with LG Display boasting second place in terms of worldwide LCD production.
A few days ago, on Nov. 13, the prices of a trio of LCD stocks -- including LG Display and Sharp -- crumbled when they agreed to plead guilty to conspiring to fix prices. They were hit with $585 million in fines as part of the deal.
Worldwide, a number of consumer suits against LPL and other LCD manufacturers are also pending as a result of the price-fixing.
For more columns like this, check out TheStreet.com Ratings section.
Richard Widows is a senior financial analyst for TheStreet.com Ratings. Prior to joining TheStreet.com, Widows was senior product manager for quantitative analytics at Thomson Financial. After receiving an M.B.A. from Santa Clara University in California, his career included development of investment information systems at data firms, including the Lipper division of Reuters. His international experience includes assignments in the U.K. and East Asia.