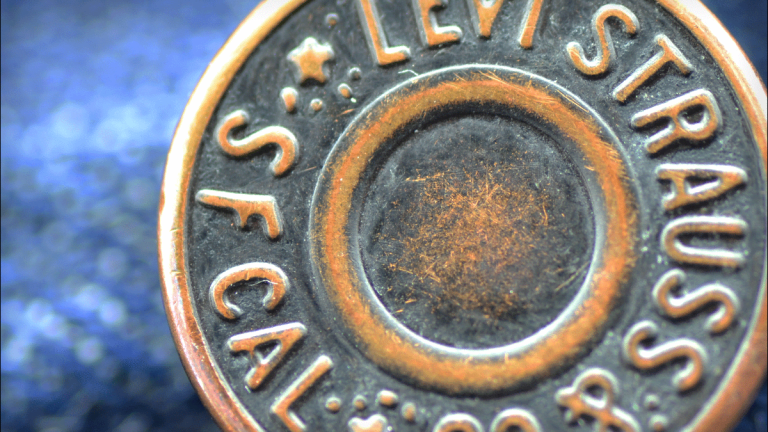 Levi Stock Set to Fall Another 10% After Earnings?
Levi stock is under pressure on Wednesday, as investors dump the stock despite an earnings beat. Here are the must-know levels now.
Levi Strauss (LEVI) - Get Free Report is one of the few stocks under considerable pressure on Wednesday, down 6% to $17.82 after reporting earnings.
Despite beating on top- and bottom-line expectations, investors are dumping the stock in Wednesday's trading session. Could that be setting up for an even larger decline, possibly down to its current 52-week low at $16?
It's certainly possible, particularly if a few key support zones fail to hold up. They were tested early on, but are holding in the first few hours of trading. It will be important for bulls to build momentum off this bounce, otherwise they risk more potential downside.
While the company came up just short of gross margin estimates, the rest of the headline results appear fine. Earnings of 31 cents per share beat estimates by 3 cents, while revenue of $1.45 billion eked past expectations by $10 million and grew 4.5% year-over-year.
Nevertheless, shares are under pressure despite the results. Let's take a closer look at the charts.
Trading Levi Stock
Now near $17.82, Levi stock is sitting right on its 78.6% retracement (to the penny, actually), and is just above its 50-day moving average at $17.81. The session low sits all the way down at $17.26.
The action is disappointing for investors, as Levi stock had been climbing uptrend support (blue line) in a very orderly fashion since the August lows. Shares stalled out near resistance, between the $19.50 to $19.75 range and the declining 100-day moving average at $19.26, but otherwise looked healthy.
So where's the big downside?
Should Levi stock fail to hold the 50-day moving and 78.6% retracement, Wednesday's low and the $17 IPO price are the next downside targets. If those fail to buoy Levi stock, the $16 unadjusted low could be on the table, while the adjusted low sits at $15.88 and is the one used on the chart above.
That would represent a decline of just over 10% from current levels.
On the upside, look to see if Levi stock can reclaim uptrend support over $18.50. Above it puts the 100-day moving average and $19.50 resistance zone on the table. Over this month's high of $19.83 could put $20+ in the realm of possibilities. In this event, keep in mind the 50% retracement is up at $20.25.
For Wednesday, let's see if Levi can hold the 50-day moving average. 
This article is commentary by an independent contributor. At the time of publication, the author had no positions in the stocks mentioned.