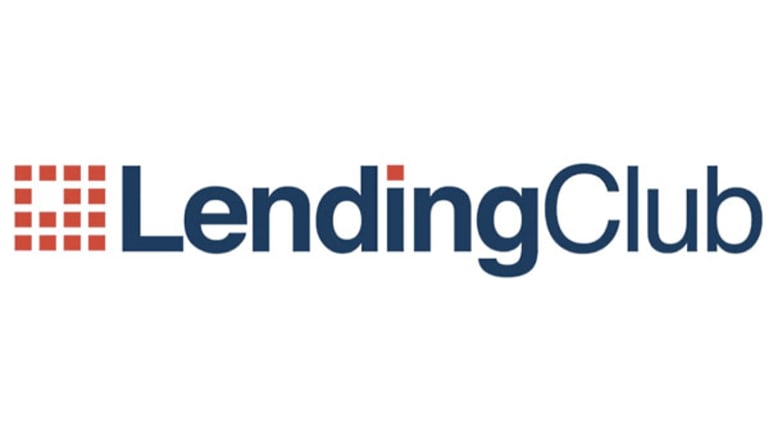 LendingClub 'Platform Investors' Are Slowly Returning Despite Recent Hiccups
LendingClub's shares jumped Tuesday after its annual shareholders meeting. The company said it cut 12% of its workforce due to lower loan volume, but sees investors slowly returning.
LendingClub (LC) - Get LendingClub Corp Report is starting to see what it calls "platform investors" return to its product after a scandal earlier in the year knocked the peer-to-peer lender out of favor with customers, the company said Tuesday at its annual meeting.
"We are please to report that investors are returning to the platform, albeit at lower investment levels initially," said Scott Sanborn, who was named permanent CEO Tuesday after taking over on an interim basis earlier in the year, on the conference call. "We have good reason to believe that their return will continue."
The statement from Sanborn came after an announcement earlier in the day that the San Francisco-based lender had selected Sanborn as the new CEO and president and named director Hans Morris independent chairman of the board. The company also said it had agreed to pare its workforce by 12%.
Shares of the online lender rose 6.9%, or 30 cents per share, Tuesday to a close of $4.61. The company had lost nearly 60% of its market value following the surprise resignation of founder and CEO Renaud Laplanche in May. This followed an internal investigation that found irregularities with the sale of some loans to investors.
With the conclusion of the second quarter pending, the company said that it expects loan originations to be 33% lower than it reported during the first quarter, prompting a reduction of 179 staff positions, or 12% of its workforce, mostly in volume-related teams. 
LendingClub, which specializes in peer-to-peer lending, relies on monies from so-called "platform investors" and other sources to provide funding for its loans. After the management shakeup and questionable loan activities, investors looking to invest in LendingClub declined. The company said that it will spend nearly $9 million in incentives to entice investors moving forward and that larger and more regulated entities and institutions are taking longer to invest.
The company did not say how many investors --or who-- had agreed to put money back into the company, Sanborn said the company recently received a platform investment from a fund manager.
"This is an asset manager that began diligence with us over a year ago and conducted a rigorous re-underwriting process in May. They have long-term targets," he said. "They have already purchased over $200 million since May 9th and expect to purchase a billion dollars in loans from LendingClub in 2016 and continue buying into 2017."
In June, the lender raised its interest rates, which the company said helps it to bring in more investors. 
"We see adjustments like this as signs of a healthy functioning marketplace to balance supply and demand," Sanborn said on the conference call. "Partly, as a result of these changes, we believe the assets are more attractive to investors." 
The company said that it will spend up to $20 million on employee severances, retention, and other costs, with $3 million accounted for during the second quarter.
When Laplanche resigned, the company said it found $22 million in subprime loan sales to an investor that didn't meet the investor's requirements. Application dates had also been altered on $3 million of loans, the company's SEC filing said. 
As the company's Board continued its subsequent investigations, it found that in December 2009 Laplanche, in an effort to "increase reported platform loan volume," made 32 loans totaling $722,800 in originations and $25,000 in revenue, to himself and three of his family members, according to the SEC report filed Tuesday.
All of the loans were were paid in full, with 29 loans paid within three months of the origination and three loans held-to-maturity. 
Additionally, the internal investigation found that the valuation for six private investment funds of a LendingClub subsidiary, valued at $1.1 billion as of the end of May, didn't comply with generally accepted accounting standards, leading to an incorrect valuation. The company said it will provide the limited partners related to these funds a reimbursement of about $800,000 and revised return figures.
According to a source close to the company, while the internal review is complete, the company continues to cooperate with the Department of Justice and federal government and will address any issues should they arise from those inquiries. 
"While recent events have had a serious impact on our business, we believe that the marketplace model remains a highly efficient way to deliver credit," Sanborn said.