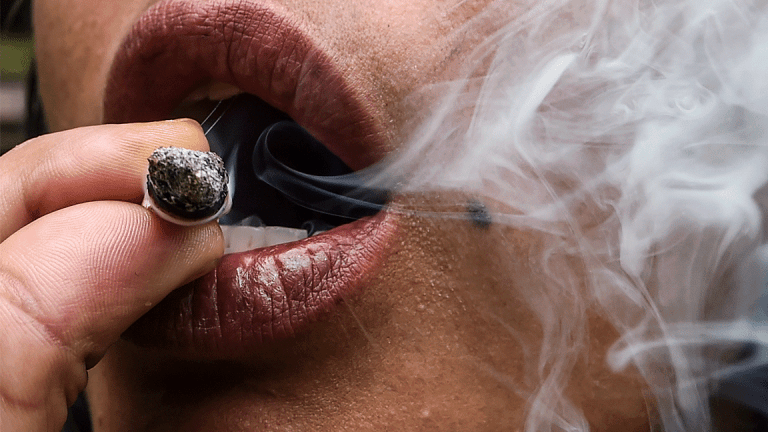 Legal Weed Sales in California Are Off to a Less Than Smokin' Start
New Frontier Data downgrades its California cannabis sales projections by $2 billion for this year.
New Frontier Data downgrades its California cannabis sales projections by $2 billion for this year.
The legal cannabis industry in California hasn't been lit on fire just yet. 
According to recent numbers from industry metrics expert New Frontier Data, cannabis sales in the state since marijuana was made legal at the start of the year have been less than inspiring. 
New Frontier had previously expected that California would report $175 million in excise-tax revenues for the first quarter of 2018, but the Golden State only reported $33.6 million for the quarter. According to New Frontier, that puts California well behind where it needs to be to meet analyst forecasts.
The excise-tax shortfall pushed New Frontier to slash its estimates for sales in California significantly. The group now expects California will tally $1.9 billion in legal cannabis sales in 2018, down from previous estimates of $3.8 billion. Through 2025, New Frontier now expects California will see $4.72 billion in sales, down from earlier forecasts of $6.7 billion.  
"It is quite clear that the new adult use regulations have made it more difficult than anticipated for the legal market to get established and for consumers to transition to from the illicit market. Given the number of local government bans on cannabis businesses, we are not seeing the same kind of conversion rates that we have seen in other legal markets," said Giadha Aguirre De Carcer, New Frontier CEO.
Per New Frontier's revisions, the 2018 California legal cannabis market will be worth an estimated $1.92 billion and is projected to grow at a compound annual growth rate (CAGR) of 13.7% to reach nearly $4.72 billion by 2025.
The medical cannabis market is projected to decline at negative 5.4% CAGR through 2025, shriveling to $760 million in 2025 from $1.12 billion in 2018. During the same period, New Frontier estimated, adult use sales are projected to grow at a 25.5% CAGR, to $3.96 billion from $805 million.