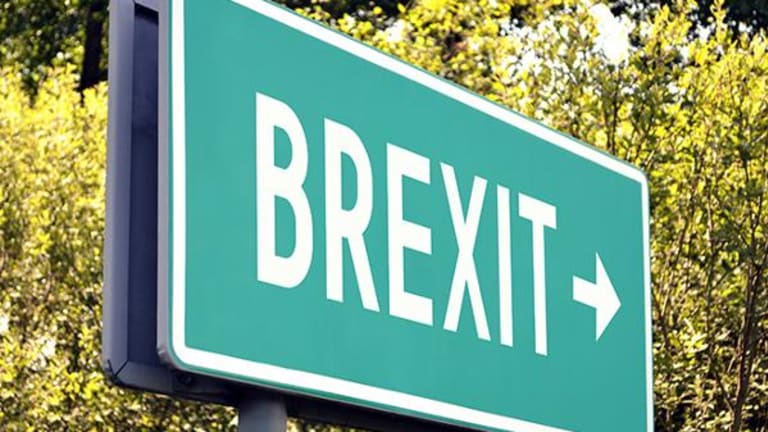 Legal Challenge Risks Making Brexit More, Not Less Likely: Pro-EU Activist
A legal challenge to Brexit pits lawyers against politicians.
A legal challenge arguing that the U.K. parliament, not the Prime Minister, can trigger Article 50 of the Lisbon Treaty and officially start the country's withdrawal from the European Union risks inadvertently pushing the U.K. out of the union rather than keeping it in, a pro-EU activist told The Street.
Roger Casale, founder and CEO of New Europeans -- an organization advocating for Britain to remain in the EU -- made the remarks in an interview ahead of a High Court verdict on the issue due on Thursday. (You can read more about the legal challenge in this article published by The Street last month.)
"I understand why people are doing it and all forms of resistance to Brexit are welcome, but it could have unforeseen consequences politically and in fact jeopardize the attempt to keep Britain in the European Union," he said.
Whichever side loses is expected to appeal, but the verdict, due at 10 am GMT, is closely watched by investors, who hope that if the courts decide that parliament must vote on triggering Article 50, a "soft Brexit" or even no Brexit is possible.
This is because a majority of lawmakers are in favor of remaining in the EU. This puts the U.K. parliament at odds with the results of the June 23 referendum, when 52% of people voted for Brexit.
So far, the economy has held up remarkably well. The vote has crashed the pound by 18% against the dollar and around 15% against the euro, but Brexit supporters say this is good for exports. Still, warnings have begun to appear that inflation could go as high as 4% next year, and even two of Brexit's biggest corporate supporters seem to be showing signs of buyer's remorse.
Casale, who was a Labour member of parliament between 1997 and 2005 and currently runs his own parliamentary advisers company, said that if the legal challenge is successful and it turns out that only parliament can trigger Article 50, a rejection would translate into a no-confidence vote in the government.
So if parliament rejects triggering Article 50, Prime Minister Theresa May will have to dissolve it and call early elections. It is likely that eurosceptics in her Conservative Party will become stronger, because the negative consequences of Brexit have not started to be felt yet, as Britain is still a member of the EU with full rights. With a "huge number" of eurosceptics in parliament, it would be easier for the government to get a positive vote on triggering Article 50, he explained.
Casale believes there is a scenario in which Brexit can be reversed, if the legal challenge fails and justice decides May can go ahead and trigger Article 50 herself. Under this scenario, there are no snap elections, the Prime Minister starts the process as promised by the end of March and then waits for the French and German elections to conclude before negotiating with the EU.
May would get a "hard Brexit" deal from the EU -- a deal under which the U.K. would have little or no access to the bloc's single market, as it insists on controlling migration from the EU. She will have to put such a disadvantageous deal to parliament for a vote, and it would probably be rejected.
In that situation, which could happen two or three years down the line, May would call early elections. The parties would make a choice between "hard Brexit" or "no Brexit" part of their manifestos by promising a second, edifying referendum to give people a chance to vote while being in possession of the full facts, Casale said. He believes that people did not understand what leaving the EU actually means.
"When they do understand it, they're not going to want it," he said. "Nobody is taught about the EU in schools. You can ask any school leaver how many countries there are in the EU or to name 10 members of the EU, and they cannot answer simple questions like that."
He also pointed out to opinion polls that consistently, over the years, showed a majority people in favor of remaining in the EU, with polls as late as 2015 showing around 70% of respondents in favor and 30% against remaining.
"So how did they manage to go from 30% to 52%? They did it by whipping up hysteria about immigration. They made the referendum not about Europe, but about immigration. This distorted the vote about Europe."
A second referendum is the only way to reverse the Brexit process. It would need to have a higher threshold, perhaps 60% to 70% of the votes, to achieve a result that would credibly overturn the first one, he said.
"When we have a vote about a hard Brexit or no Brexit, it will focus the mind on the cost of leaving and the result will be different."
Disclosure: Antonia Oprita is a member of New Europeans.