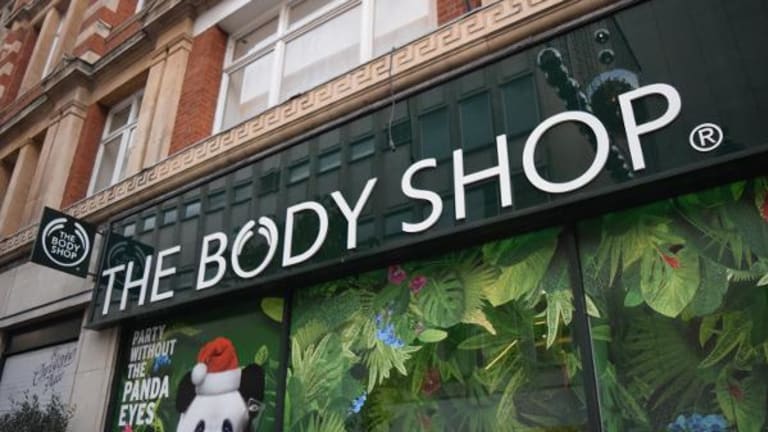 L'Oreal Stock Drops as Market Digests Body Shop Future
L'Oreal stock falls more than 2% on Friday following an after-hours announcement on the future of the Body Shop.
L'Oreal (OR) - Get Free Report dropped to the bottom of the Paris market on Friday as investors digested a potential sale of the Body Shop and full-year earnings that were in line with expectations.
The French cosmetics giant's stock was down 2.35% at 11:00 a.m. GMT in Paris to change hands at €169.70 each, sending it to the bottom of the CAC 40, trimming the three month gain to8.5%.
The company reported group sales of €25.84 billion ($27.5 billion) for the full year to the end of December 2016, up 4.8% on a like-for-like basis, the company announced in its full-year earnings released on Thursday after markets closed in Paris. This was in line with expectations from analysts surveyed by FactSet.
L'Oreal was boosted by growth in its Luxe division, whose brands include Lancome, Kiehls and Urban Decay, which saw like-for-like sales up 6.9% in the year.
"The division is outperforming its market and has been further strengthened by the acquisition of two new brands: Atelier Cologne and IT Cosmetics," the company said.
The cosmetics group's Active division, whose brands include Vichy and La Roche-Posay, experienced like-for-like growth of 5.7%.
In January it bought three skincare lines from Valeant Pharmaceuticals (VRX) for $1.3 billion in a bid to expand its skincare portfolio, which will be added to the Active division.
Net profit dropped to €3.11 billion in 2016 from €3.3 billion the previous year because of two impairment charges in the first half of the year.
"In an economic context that is still volatile and uncertain, L'Oreal is confident that it will once again outperform the beauty market in 2017 and achieve another year of sales and profit growth," said CEO Jean-Paul Agon.
L'Oreal is considering "all strategic options regarding the Body Shop's ownership in order to give it the best opportunities and full ability to continue its development," the company announced.
The move company as part of a portfolio optimization exercise. A decision on the fate of the retailer has not been made.
The decision to review the brand isn't surprising. For the full-year, the Body Shop recorded just 0.6% growth in like-for-like sales and profitability fell to 3.7% in 2016 making it the company's least profitable unit.
Sales at the Body Shop have been lackluster since the unit was incorporated into the French cosmetics giant's balance sheet, peaking with like-for-like sales of 4.9% in 2012. The Body Shop accounts for just a small portion of its earnings.
"Whilst it represents a small sales contribution to L'Oreal, it will undoubtedly be a source of frustration for the cosmetics giant that they could not drive the business forward in the way they anticipated when they acquired it in 2006," Livingstone Associate Harsha Wickremasinghe said in a statement. "Maintaining such a cumbersome store estate in a sector where consumers are rapidly shifting online is difficult to justify in the long term. We expect a new owner could look to slim its U.K. store portfolio and divert a significant share of marketing spend to reinvigorating sales online."