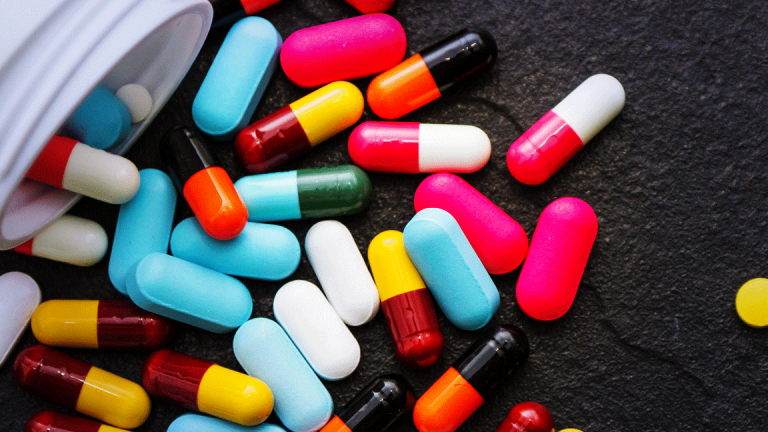 Kura Oncology Soars After Lymphoma Treatment Test Results
Kura Oncology climbs after the clinical-stage biopharmaceutical company says a phase 2 trial of its lymphoma treatment tipifarnib showed encouraging results.
Shares of Kura Oncology (KURA) - Get Kura Oncology, Inc. Report climbed 6.6% to $19.71 Friday after the  clinical-stage biopharmaceutical company said a phase 2 trial of its lymphoma treatment tipifarnib showed encouraging results and achieved its primary endpoint.
The San Diego-based company said the results demonstrate ongoing anti-tumor activity and a manageable safety profile in advanced patients with angioimmunoblastic T-cell lymphoma (AITL) as well as non-AITL peripheral T-cell lymphoma (PTCL).
"With additional follow up and new patients enrolled in the ongoing Phase 2 study, tipifarnib continues to demonstrate encouraging clinical activity in patients with relapsed or refractory PTCL who have experienced a median of three prior lines of therapy," Francine Foss, professor of medicine at the Yale Cancer Center, and a principal investigator in the trial, said in a statement.
Given the grim prognosis for late-stage PTCL patients, Foss added, "these data are exciting because they further validate tipifarnib as a targeted therapy and the potential for CXCL12 pathway biomarkers as effective enrichment strategies in late-stage PTCL patients with few therapeutic options."
Tipifarnib was generally well-tolerated in this Phase 2 trial, with adverse events consistent with its known safety profile. The most frequently observed treatment-related adverse events were hematology-related, including thrombocytopenia, neutropenia, leukopenia, anemia, febrile neutropenia and lymphopenia.