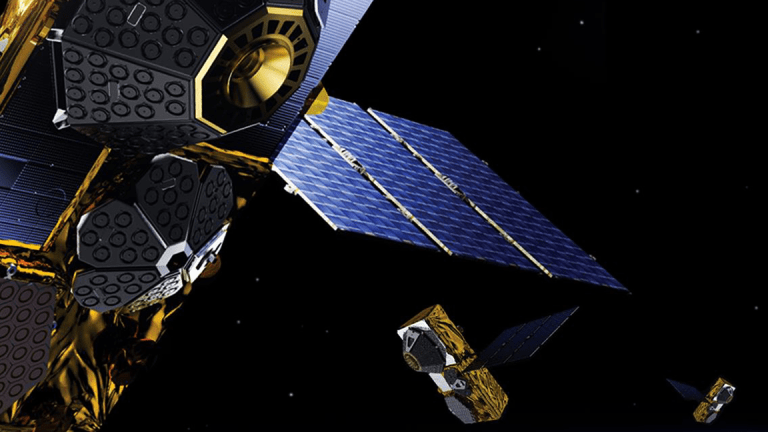 Kratos Is My Fave Defense Stock
Goldman Sachs upgraded KTOS to a 'Buy', and added a couple of expectations worth repeating.
One defense name that never even approached my personal panic point had a very nice day on Monday. Sarge-fave Kratos Defense (KTOS) - Get Report popped. Kratos started acting well late last week as a report in DealReporter mentioned that interest in the name had recently been ramping higher. On Monday morning, Goldman Sachs upgraded KTOS to a "Buy", and added a couple of expectations worth repeating. Goldman expects double digit revenue growth through the middle of the next decade after first experiencing 20% organic growth in each of the next two years. Goldman also hiked the firm's target price from $13 to $20.
By the way, also last week, KTOS landed a contract to provide engineering and program management support services to the U.S. Navy and U.S. Marine Corps. The deal comes with a five year base, as well as a five year option, comes with the potential value of $5 billion per annum. Gang, KTOS has not produced a $200 million quarter since 2015, so at least now you know why GS sees such a pop in revenue. It was headline material.
As you can see, very recently Relative Strength moved sharply to the upside, while the daily MACD appears poised for an imminent crossover of the bullish variety. Is a new Pitchfork forming? Quite possibly, though the model that I have laid out for you suggests that if the name were to head seriously higher that the November high again becomes resistance in late December/early January. As readers and viewers know, this stock has been a personal favorite for a long time and has served me well in otherwise difficult markets. I was well ahead of Goldman on the positive rating, but they are ahead of me on the target price. The public reacts to Goldman's calls, therefore, I am getting my target price out of the darned way.
Kratos Defense
Target Price: $18 up from $15.
Panic Point: $12 up from $11.
KTOS Trade ideas (minimal lots)
As options markets are thin in the name, examples use last bid, instead of last sale, or implied value in order to avoid misleading readers. Kratos is scheduled to report quarterly earnings on 26 February.
-Purchase 100 shares of KTOS at or close to the last sale of $14.57.
-Sell one May 2019 $17.50 call (last bid: $1.05)
-Sell one May 2019 $12.50 put (last bid: $0.95)
-Sell one May 2019 $10 put (last bid: $0.30)
This sale of these options reduces this trader's initial net basis to $12.27.
Should the stock take off, the trader would be committed to make the sale at $17.50 for a profit of 42.6%.
Worst Case: The trader ends up long 300 shares worth less than $10 at an adjusted net basis of $11.59.
At the time of publication, Stephen Guilfoyle was Long KTOS equity, Short KTOS calls.