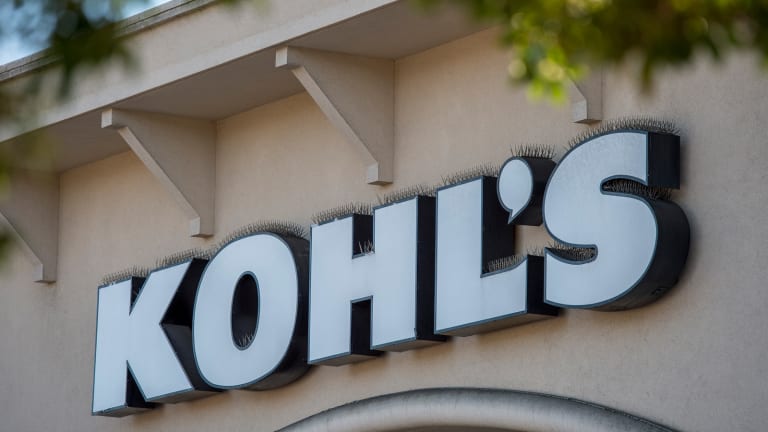 Kohl's Stock Is Hot, Perhaps Too Hot to Hold
Kohl's stock is up 25% this month, and is one of my best trades of 2017.
Kohl's stock is up 25% this month, and is one of my best trades of 2017.
My gut instinct is that the U.S. consumer has been unleashed. This was a great season, no doubt. My gut also tells me that consumer behavior has changed forever, and old guys like me who actually get in their vehicle, and drive from store to store to buy holiday gifts for their loved ones are not being replaced as quickly as we are dying off. Know what I mean?
There will be a continued hollowing out of the industry. Square footage of retail space per potential customer will continue to decline. As it does, those who survive will be those who mesh the two arenas in the best way. That is why I will continue to tout both Walmart (WMT) - Get Report and Kohl's for the way that they have tackled the Amazon (AMZN) - Get Report problem. By, the way, I am long all three.
I like Walmart for its confrontational, "take no prisoners" style. I like Kohl's for the way it has played ball with the slayer of businesses. That does not mean that I will not look to lighten up on my Kohl's after such a run. The stock is up 25% this month, and is one of my best trades of 2017. I am, after all, a trader. I do not fall in love. Beware, though, that the name still pays a 3.87% dividend yield, even at these prices. It just paid that dividend last week, so if you do play around, you have until March to get back in. Got it?
Chart of the Day: SPX vs. XRT vs. KSS, M, WMT

This year-to-date chart perfectly illustrates the outperformance of Kohl's, especially from mid-November on. It also shows how quickly the rest of the sector, even Macy's (-25% ytd) has gained on the broader equity market since that time. Time to trim profits in the space? That's your decision. I will be.
(This is an excerpt from Stephen "Sarge" Guilfoyle's Morning Recon, which now appears exclusively on Real Money, our premium site for active traders. Click here for a free 14-day trial and receive Morning Recon every day, along with exclusive columns from Jim Cramer, James "RevShark" DePorre, technical analyst Bruce Kamich and more.)
More of What's Trending on TheStreet:
At the time of publication, Stephen Guilfoyle was long AMZN, AAPL, HD, KSS, WMT, although positions may change at any time.