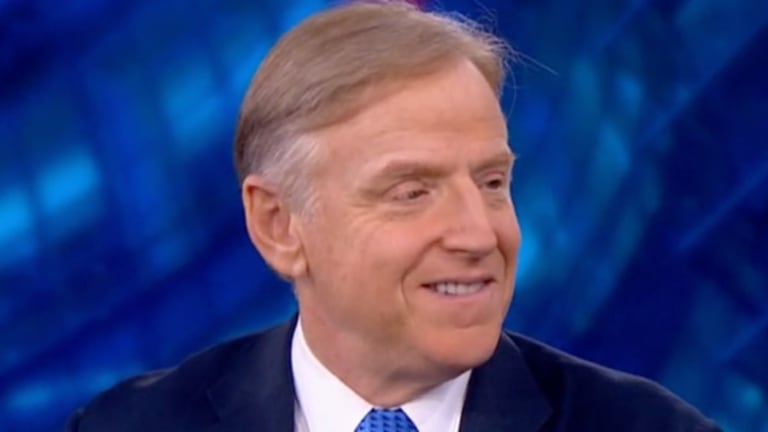 KKR's WebMD Acquisition Is a Big Win for an Activist Investor
The insurgent manager cut his teeth working at the private equity behemoth that made the acquisition.
WebMD Health Corp.'s (WBMD)  sale to KKR & Co. LP (KKR) - Get KKR & Co. Inc. Report in a $2.8 billion deal announced on Monday represents a big win for an activist investor who cut his teeth working for the private-equity behemoth that acquired the health care web portal.
On Monday, the internet portal company announced that a subsidiary of KKR, Internet Brands, will acquire all of the outstanding shares of WebMD common stock for $66.50 a share.
Activist fund Blue Harbour Group LP's Clifton Robbins began building a stake in WebMD before the health care internet portal announced on Feb. 15 that it was conducting a strategic review. According to a securities filing, Blue Harbour began accumulating shares in the fourth quarter of 2016, at prices in the low fifties a share. In addition, fund accumulated a large part of what eventually became a 9% stake between Feb. 23 and March 3 at prices ranging from $51.93 a share and $52.36 a share, significantly below KKR's $66.50 a share acquisition price. According to a person familiar with the situation, Blue Harbour ultimately received a 30% return on its overall investment, or about $52 million.
The activist fund's founder, Clifton Robbins, and his team engage in a collaborative behind-the-scenes form of activism. That means they won't launch a director-election proxy contest to drive a sale. However, Robbins typically engages the management and boards of companies that are on the receiving end of their large minority investments. They will on occasion push for M&A related efforts to drive share-price improvement in behind-the-scenes negotiations.
And managers at the fund began engaging privately with WebMD in Fall 2016 well in advance of the company's decision to launch a strategic review in February 2017, people familiar with the situation said. The fund had argued privately with WebMD that it believed its share price at the time did not reflect the total value of the company's assets, particularly its Medscape unit, which is a portal that creates content for doctors and other medical professionals, and which Blue Harbour believed was the crown jewel of the business, he said.
The fund, over the past few months, had argued that there were a number of strategic options it could undertake to improve its value, including a sale of the business or a division or even a joint venture, he added.
The KKR' business, Internet Brands, has a lot of synergies with WebMD. For example, WebMD has a lot of revenue growth in its bio-pharmaceutical business but didn't do as well when it came to coverage of the health and wellness over-the-counter sector, which is an area that Internet Brands has strength.
In addition, there is also the possibility that there may be some synergies between WebMD and another acquisition the private equity behemoth made on Monday, its undisclosed acquisition of a majority stake in Nature's Bounty Company from the Carlyle Group. WebMD could produce content about prenatal vitamins for pregnant women, which could be a boon for Nature's Bounty's vitamin business.
Also, Robbins has lots of connections with the buyer, KKR, in part because he worked at the private equity behemoth as a general partner between 1987 and 2000.
In addition, WebMD has been on The Deal's Crosshairs list of the top ten potential activist targets. It comes off the list now that it is to be sold.
In addition, it was a serious possibility that had WebMD not completed a sale of its business that another activist fund, this one more aggressive, could have launched an insurgency at the company.
Jana Partners' Barry Rosenstein recently reported owning a 1.2% WebMD stake. The insurgent fund just last week had liquidated its activist position in Whole Foods with an approximate $320 million profit. Jana Partners is likely looking to invest some of its profits into a new activist target. It was very possible that Rosenstein could have accumulated a significantly larger position and launched a director-election contest to have the company sold or broken into two businesses if it had not taken M&A related steps on its own.