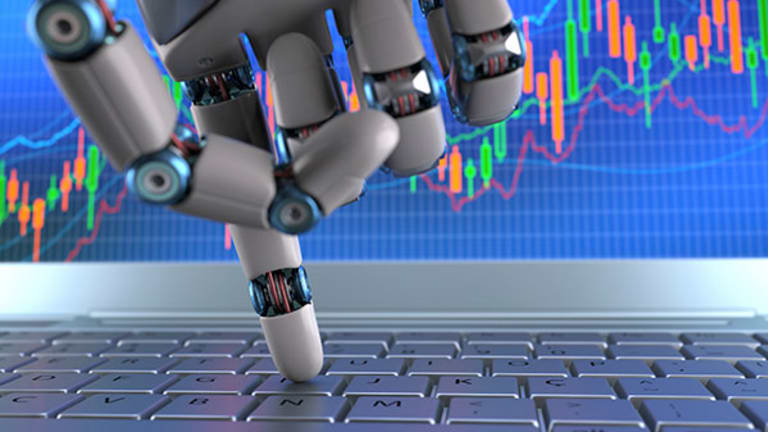 Publish date:
Key Facts Every Investor Should Know About Robo-Advisors
Robotics has contributed greatly to finance and investments in recent years, but nothing is perfect. So, watch out for these issues when you robo-invest.
Robotics has contributed greatly to finance and investments in recent years, but nothing is perfect. So, watch out for these issues when you robo-invest.
Robo-advisors - those automated, low-cost, investment advisory services that provide financial advice through web-based and/or mobile platforms - are really heating up.
Investors are heading to robo-advisors in droves, lured by low fees of between 0.25% to 0.35% of total assets, compared to 1% or more for traditional financial advisory services.
Consumers also apparently happy about the advice they're getting. A January 2017 report from Spectrem Group study states that less than a decade after the first introduction of robo-advisors, "certain investors now believe these technology-based advisory solutions may actually be better than human advisors at certain tasks."
"Our research consistently shows that robo-advisors are becoming increasingly accepted by investors," says Spectrem President George H. Walper, Jr.
If you're attracted to the idea of robo-investing, by all means, start doing your research and find the right company or service to manage your money. But don't dive in without arming yourself with a healthy dose of reality on what you'll get from robo-advisory programs, and what issues you'll need to address.
Start with these five items that every robo-investor should know:
Be especially curious - "You've got to ask the right questions," says Dan McElwee, executive vice president of Ventura Wealth Management in Ewing, N.J. "For example, investment risk profiles change over time. Does your robo-advisor account for changes in your career, marital status, and children?" Many robo advisors also abide by the "set it and forget it, investment model" similar to index investing. "What, if any, defense do these portfolios play in adverse market conditions?" McElwee asks.
Customer service matters - "Know who is on the other end of the robo-program," McElwee adds. "Are there human financial planners ready to answer your financial planning questions, or are we really trusting your financial future to an algorithm?"
Be realistic - Some robo-investors want to have their cake and eat it too, says Tim Conrad, a robo-investor and founder of BacktestBroker.com, a Chicago-based robo-advisory firm. "They want the personal customer service of traditional advisory but also the low cost of a robo-advisory offering," he notes. "This can be a paradox given the low price is possible by limiting traditional customer service. Also, we've seen some investors that want to use robo-advisory products but don't have the basic computer literacy required for a technology based solution."
No bear market track record - Robo-investment models have a very good track record when times are good, but there were no notable robo-advisors during the Great Recession of 2008-2009, says Erik J. Christman, managing partner at Oxford Financial Partners, a registered investment advisor. "How do you think their computer models will hold up when the next meltdown occurs?" he asks. "Also, did you build your portfolio in anticipation of market downturns and stick with the plan, or did you change your portfolio in reaction to the market downturn? What will the robo advise you to do?"
Know the technology limitations - The most important thing to understand about robo-advisors is that they are not completely "robotic," says Wyatt A. Moerdyk, chief compliance officer at Evidence Advisors Investment Management, in the San Antonio area. "The robotic elements are primarily onboarding, and rebalancing of accounts," he says. "Most of the cost reduction happens because a real person does not have to fill out the paperwork, or communicate with clients about investment changes."Consumers should be aware that what initially goes on behind the scenes regarding investment choices is definitely being done by humans with their own set of investment assumptions. "What we are seeing now from robo-advisors is an effort to add a human element back into the mix," Moerdyk says.
No doubt, robo-investment advisory services have come a long way in a very short time. But before you go all in, pay attention to the issues listed above by experts who track investments for a living.
In other words, a little skepticism can go a long way. Use that to your advantage when you enter the robo-advisory realm.