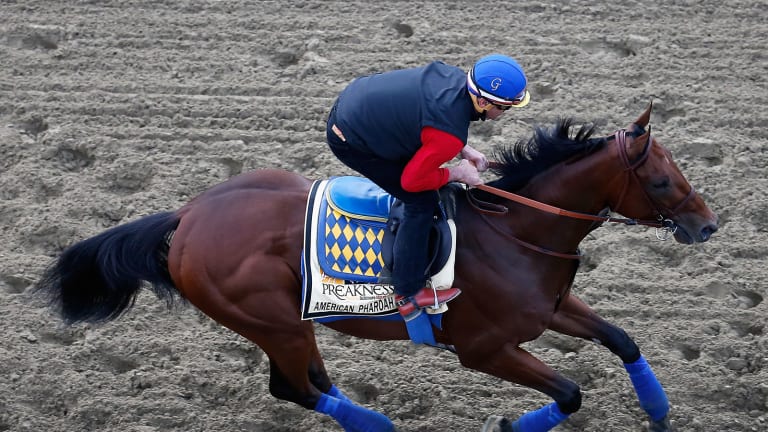 Kentucky Could Be the Next State to Legalize Sports Betting
Bipartisan legislation is in the works to legalize sports betting in the state.
Kentucky, home of the Kentucky Derby horse race, could be the next state to legalize sports betting in 2019 if a prominent lawmaker's prediction comes true. 
Republican Damon Thayer, Kentucky's Senate majority floor leader, told the Sports Wagering and Impact on Horse Racing Symposium, according to horse racing magazine Blood Horse, that bipartisan legislation governing sports betting is being crafted ahead of a 30-day legislative session that begins Jan. 8, 2019. 
Thayer admitted to the symposium that the revenue generated by sports betting will not match the revenue from slot-machine gaming, but he also believes that sports betting revenue will compete with revenue generated by casinos. 
"I think we can put together a group of Democrats and Republicans to pass this bill," Thayer said, according to Blood Horse. "I don't want us to be one of the last states to pass sports wagering. I want us to be one of the first 10 states to pass sports wagering, and I want it to support the horse industry."
The push for legalization is a direct result of the U.S. Supreme Court's ruling in May which struck down a two-decades-old law that prohibited states from legalizing sports betting. The high court ruled 7-2 that the U.S. federal government can not tell states that they could not legalize the practice. 
So far, New Jersey, Delaware and Mississippi are the only states outside of Nevada to launch fully legal sports betting since the court's ruling, and gaming companies with an eye toward the future already have begun their push into what could be a potential $500 billion market, according to the American Gaming Association.
Meanwhile, another four states -- New York, Pennsylvania, West Virginia and Rhode Island -- have passed bills that have not been implemented, and another 14 states have introduced bills that have not yet passed, according to ESPN.
To be a profitable investor and build long-term wealth, you need the right information and techniques. Join TheStreet Oct. 13, 2018 for a special investing event for sophisticated and active traders. Register for "Invest Like the Pros: Jim Cramer's Boot Camp for Investors" here.