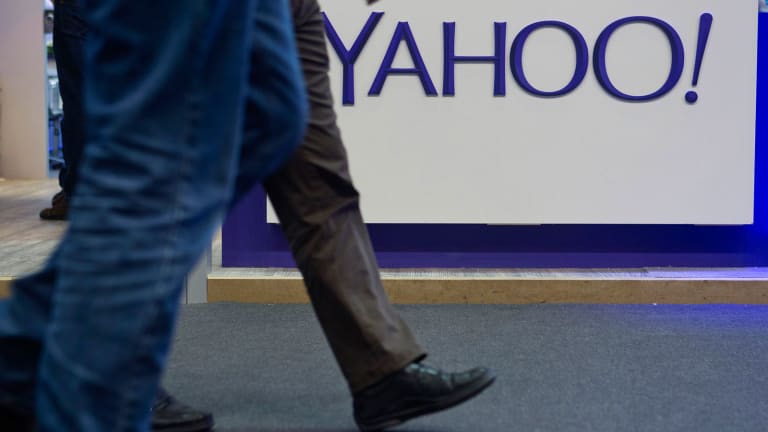 KBH, PVH, YHOO, TSRA: Jim Cramer's Views
Jim Cramer shares his views on Fed mode and the proxy challenge to Yahoo! KB Homes, PVH, Yahoo! and Tessera Technologies are among the stocks discussed here.
NEW YORK (Real Money) -- Jim Cramer shares his views every day on RealMoney.Click here for a real-time look at his insights and musings.
Too Soon to Be Back in Fed Mode
Posted at 6:25 p.m. EDT on Thursday, March 24, 2016
I'm putting this day into the surprise-comeback pile, a day that could shrug off a strong dollar and weak oil ... but not before the dollar got weaker and oil stronger.
Yep, they are still very much in control.
All day today, I heard people waffling a bit on how they felt, and I put myself in that camp. As we told people on the big Action Alerts PLUS call that so many of you liked -- and I thank you -- we are back into the "if the Fed does the wrong thing" mode, a mode I didn't expect to be back into for at least a month.
When you are in it, you feel like it just sucks the possibilities out of the air, like the barely budging response after that amazing KB Homes (KBH)  quarter because, of course, the Fed can always make that be "the last bad quarter."
Still, I can't join the camp established by my good friend Doug Kass, the one that says it's a bear-market rally. Of course, I read his view and it's cogent, but as much as the Fed shakes you, there's still plenty of PVH's (PVH)  out there who do 20% growth on a brand that you might have thought to be old and tired: Calvin Klein.
I was worried about the multiple peaks that Doug's focused on, of course. But if Janet Yellen is distancing herself from people who have decided that the decision didn't bind them and the employment number shows a decline in wages, then I think the bear case will be repudiated once again.
Suffice it to say that events changed at the tail end of a shortened week with the Fed rebellion, and you have to tone it down even from a few days ago simply because who would have thought there would be such disrespect of the chairwoman's view one week after she spoke?
At the time of publication, Action Alerts PLUS, which Cramer co-manages as a charitable trust, had no positions in the stocks mentioned.
If Starboard Wins Proxy Battle, Rick Hill Could Transform Yahoo!
Posted at 12:37 p.m. EDT on Thursday, March 24, 2016
Take activist hedge fund Starboard Value's proxy challenge to Yahoo! (YHOO)  seriously. Take it seriously because Rick Hill is on the slate. Close followers of Mad Money over the years know Rick. He created some incredible shareholder value as CEO of Novellus, the semiconductor equipment company. He bought back stock by the boatload -- the most aggressive buyback I have ever seen - because he thought the company was so undervalued. He was right, as he ultimately sold the company to Lam Research for a 28% premium.
Hill then retired to have fun. But he was drawn to Tessera Technologiesundefined , an underperforming company with parts that are integral to cellphone camera technology. He served as interim Chairman and was met with a proxy fight from none other than Starboard. Initially, he was against the firm, but ultimately he ended up siding with them -- in part, because he liked the Starboard team so much and thought they were such good guys.
Hill has since become a consultant to Starboard. He would become an amazing interim Chairman, if Starboard wins its proxy challenge against Yahoo!'s Board. I have followed Starboard's progress, particularly its success in throwing out Darden Restaurants' (DRI)  Board and replacing the members with its own team. They turned around DRI, the owner of Olive Garden among other chains, in what was nothing short of breathtaking speed.
I don't know if Starboard has the juice to replace the Yahoo! Board. But I do know that if I were on that Board, I would call Rick up and make him Chairman in order to bring out the billions in value I see hidden within that company. Maybe he would do it by breaking it up and selling core Yahoo! to Verizon  (VZ) , which expressed interest in buying parts -- if not all -- of the company if it is for sale. Maybe he could make it more profitable and put it on a growth path.
Whatever the story, it is Rick who makes the difference. If he gets on the Board, you want to buy Yahoo! Period. End of story.
At the time of publication, Action Alerts PLUS, which Cramer co-manages as a charitable trust, had no positions in the stocks mentioned.