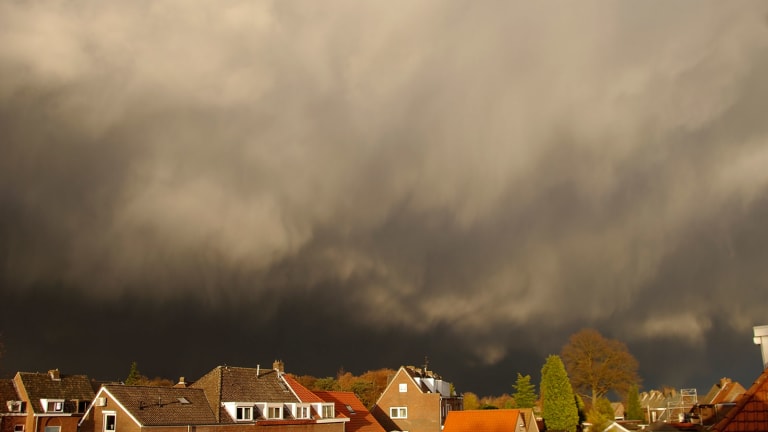 Katrina 10 Years Later: Can New Orleans Weather the Next Storm?
More work needs to be done to protect the Crescent City from the next 'big one,' says the executive director of Audubon Louisiana.
NEW YORK (TheStreet) -- Ten years after Hurricane Katrina ravaged the Gulf Coast, more needs to be done to protect the city of New Orleans from future storm damage, according to one environmental expert.
Following Katrina, $14.5 billion was spent to rebuild the levee system that gave way during the storm, flooding parts of New Orleans. Douglas Meffert, executive director of Audubon Louisiana, called the rebuilding "a good start" but it's not enough.
"We have what's called the 'one in a hundred year' level protection, which basically means you have a 1% chance of the levees failing every year, and that's simply not good enough," he said.
It's not just Louisiana's coastal location that makes it vulnerable to rising water. The state has also experienced land loss from its shrinking wetlands, which provide a buffer between the sea and cities like New Orleans. Meffert is advocating for ambitious but realistic coastal restoration surrounding New Orleans, which he said would provide a natural buffer and reduce the pressure on levees and flood walls.
Louisiana currently has a $50 billion Coastal Master Plan project, but a long-term funding stream is needed, according to Meffert. He said the project is getting jump-started by funding from the federal government, along with settlement claims received following the BP (BP) - Get BP p.l.c. Sponsored ADR Report oil spill, but longer term the project will have to be financed through a combination of government and private resources.
He said that economically it makes sense to invest in the coast, citing the importance of several local industries to the national economy, including the oil and gas industry. Between conservation and rebuilding efforts, Meffert said New Orleans is "serving as a model for other coastal cities, not just in the United States but worldwide."