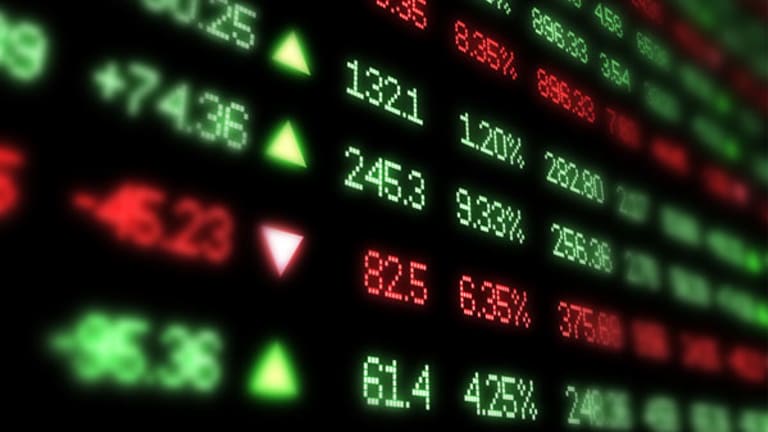 Kass: Within Range
It's the return of a trading-sardine market, not an eating-sardine market.
This column originally appeared on Real Money Pro at 7:19 a.m. EDT on June 22.
NEW YORK (
) --
Well, I don't know why I came here tonight
I got the feeling that something ain't right
I'm so scared in case I fall off my chair
And I'm wondering how I'll get down the stairs
Clowns to the left of me
Jokers to the right
Here I am
Stuck in the middle with you.-- Stealers Wheel, " Stuck in the Middle With You"
There is a lot of complaining on the part of investors these days.
The market is tough -- it always is -- but this ain't 2008-2009. That period was a rough patch.
In fact, the
is still up month-to-date and is up 5% year-to-date, but you wouldn't know that based on the griping.
"It's not supposed to be easy. Anyone who finds it easy is stupid." -- Charlie Munger, Berkshire Hathaway (BRK.A) - Get Free Report/ (BRK.B) - Get Free Report
No one ever said investing/trading would be fun. No one ever said it would be easy.
The core challenge to the markets, as
in yesterday's opener, is that more economic and profit ambiguity is emerging, upside surprises have likely peaked, downward guidance will occur with more frequency and the consensus profit forecasts for 2012-2013 have become the best case and are no longer considered the likely case.
The good thing is that bullishness has ebbed and there is some fear. Animal spirits have been absent for a while (as most classes of investors have de-risked), and valuations are not unreasonable.
In summary, we are in a trading-sardine market, not an eating-sardine market.
One day, the sardines disappear from their traditional habitat off the Monterey, Calif., shores, the commodity traders bid the price of sardines up, and prices soar. Then, along comes a buyer who decides that he wants to treat himself to an expensive meal and actually opens up a can and starts eating. He immediately gets ill and tells the seller that the sardines were no good. The seller quickly responds, "You don't understand. These are not eating sardines; they are trading sardines!"-- Seth Klarman, Margin of Safety
How does one prosper in a trading-sardine market?
Possible near-term strategies include more opportunistic trading and selling put and call premium through strangles and straddles.
Above all, stay nimble, invest/trade less, be conservative, and wait for a fat pitch.
At the time of publication, Kass and/or his funds were long BRK.B, although holdings can change at any time.
Doug Kass is the president of Seabreeze Partners Management Inc. Under no circumstances does this information represent a recommendation to buy, sell or hold any security.