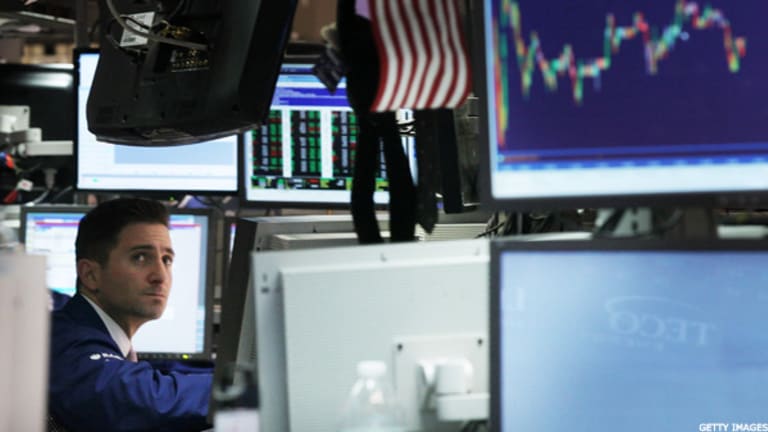 Kass: Why I Have Left Twitter
I have decided to cease tweeting, and I don't currently expect to return.
This column originally appeared on Real Money Pro at 9:07 a.m. EDT on June 17.
NEW YORK (
) -- Twitter is a potentially wonderful platform. Often intelligent messages, observations and substantive material are delivered in a timely and succinct manner.
Interaction, in theory, on Twitter represents the democratization of investment information. As such, it is, again, in theory, an extraordinary advancement.
After all these years, especially since I have a contrarian streak, my skin is thick, but I have come to the conclusion that
tweeting is simply not worth the time or effort
.
Unfortunately, there are many haters in the social blogosphere, who, perhaps because of their own issues, drown out the many good people who want a value-added investment experience by learning more and enjoying a healthy dialogue in real time.
As I recently wrote, "
."
Some of the haters are quite visible. There is no need to identify them, but they typically have their own agenda (usually something to sell). They seem to think that by attacking others, their status or service will be lifted.
Mostly the haters are unhappy and anonymous people who have found a platform that is uncensored and provides no consequences for stupid, hostile and meaningless tweets.
In the beginning, I tried to respond to the haters point by point, but it was time-consumptive and ultimately frustrating. And, at times, I freely admit that I drifted towards their behavior. (Shame on me, but I am only human!)
It is not like debating someone (with a neutral moderator) on
CNBC
or on
Bloomberg
.
Most, if not all, of the haters know how to deliver a check, but, not surprisingly, many can't take a check!
Many have deflected and ignored my analysis and have retreated to attacks. That is the nature of the platform; there is no responsibility nor is anyone censured.
There is no accountability for their comments, as most of these haters hide behind the anonymity of a pseudonym or avatar.
I do not. My name is spelled out, and I have been transparent of view.
I have had an opinion. That opinion is based on what I think is thoughtful analysis.
Am I always right of view? Absolutely not, and when I am wrong-footed, I admit to it.
Should tweeters agree with me? No, they should always conduct their own analysis, and when my opponents in Twitter debates are correct in view, I admit to that, too.
Over the past year or so, I have provided what I hope were interesting tweets and links to my many columns that I write in my diary for
Real Money Pro
when they appear on free flagship site
TheStreet
(with a lag in time).
I was initially attracted to Twitter because it provided a forum for intelligent and respectful debate. I figured I could learn from others.
Since I am not selling anything, I have recently asked myself, why should I commit my time and expose myself to such hostility and, in many cases, to Tweeters unwilling to address points of debate and who contribute absolutely nothing. Why should I spend time responding to haters that deflect my analysis and, instead, are insulting?
I have tried to take the high road in response to multiple ad hominem attacks, but at this point I have decided that enough is enough.
There is little question that I and my investors will be rewarded far more by spending time with companies that I am researching (and their competitors) rather than fighting battles on Twitter.
My Grandma Koufax brought me up differently than many of these haters. She taught me to favor respectful debate and to avoid ad hominem attacks. She taught me that the view from the high road is a far better one than the view from the low road.
I have decided to cease tweeting, and I don't currently expect to return.
Doug Kass is the president of Seabreeze Partners Management Inc. Under no circumstances does this information represent a recommendation to buy, sell or hold any security.