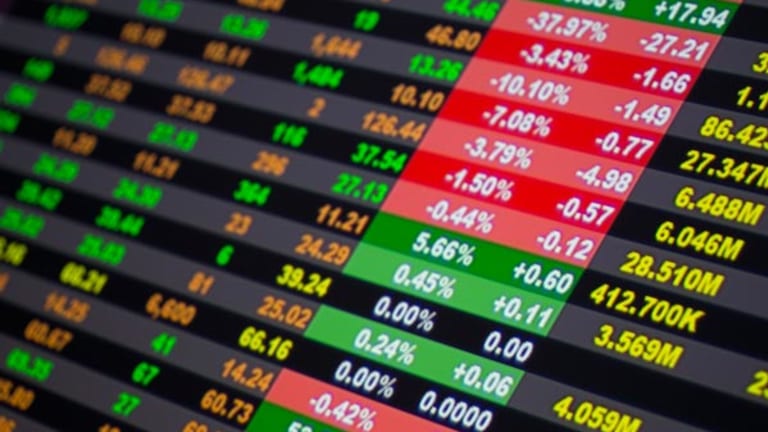 Publish date:
Kass: The 'Wisdom' of Jeremy Siegel
No one deserves this level of adulation -- no one.
No one deserves this level of adulation -- no one.
This commentary originally appeared at 7:30 a.m. EST on Feb. 14 on Real Money Pro -- for access to all of legendary hedge fund manager Doug Kass's strategies and commentaries, click here.
I believe that the stock market will do better in 2008 than it did in 2007, when it chalked up a 5.5% return, the fifth year in a row that the market went up. Year-ahead forecasts for the market are notoriously difficult, but I believe that a 10% to 12% gain is possible, on the heels of a recovering financial sector. Financial stocks plummeted about 20% last year, and this was the reason why the market had a mediocre year. Outside of financials, the S&P 500 Index had double digit returns. A revival of financial stocks would spur good market gains this year.-- Dr. Jeremy Siegel, " Outlook for 2008"
Over the past few weeks -- in a cover story by Gene Epstein in
Barron's
("
"), in flattering words of endorsement from Jim "El Capitan" Cramer on "Mad Money" and on
Real Money
, on
CNBC
's "
" and in an appearance on "
" -- Wharton Professor Dr. Jeremy Siegel has been heralded for his wisdom and forecasts.
History shows that the media has a penchant for untimely anointments -- the names are well known by all of us. Think Dr. Nouriel Roubini and his very incorrect view on stocks and of the economy since the generational low in 2009, or Meredith Whitney's wrong-footed view on municipals over the past 18 months.
I recognize that Roubini correctly forecasted the demise of the world's economy and the consequences of the mushrooming of the derivative market in 2007-08, and Meredith Whitney correctly predicted the demise of the domestic banking industry during the same time frame. And I also recognize that Siegel, along with many other pundits, expressed caution toward the
sky-high technology
multiples in late 1999 and early 2000.
But quite frankly, the streets of Wall Street are paved with geniuses who have made one great call in a row.
I don't mean this to be an ad hominem attack on Siegel (or on the others), but frankly I don't get the media's adulation, continued preoccupation and almost deification of these wags and their views.
Dr. Siegel comes off as a very nice person, but he is an academic who has been bullish at some very wrong times. Importantly, his theories regarding equities for the long term have been wildly off, as bonds have outperformed stocks for one, five, 10, 30 and 40 years, which, according to his investment thesis, is impossible.
His view on the fixed-income market also has been manifestly incorrect over the last two years. Dr. Siegel's
Wall Street Journal
op-ed, "
The Great American Bond Bubble
" was wrong in its conclusion back in August 2010.
In a
Wall Street Journal
column back in July 2009 -- "
Does Stock-Market Data Really Go Back 200 Years?
" -- Jason Zweig even questioned whether Dr. Siegel's data were compromised:
There is just one problem with tracing stock performance all the way back to 1802: It isn't really valid. Prof. Siegel based his early numbers on data first gathered decades ago by two economists, Walter Buckingham Smith and Arthur Harrison Cole.For the years 1802 through 1820, Profs. Smith and Cole collected prices on three dozen banking, insurance, transportation and other stocks -- but ended up including only seven, all banks, in their stock-market index. Through 1845, they tracked 19 insurance stocks, but rejected 95% of them, adding only one to their index. For 1834 onward, they added a maximum of 27 railroad stocksTo be a good measure of stock returns, an index should be comprehensive (by including many stocks) and representative (by including the stocks commonly held by investors). The Smith and Cole indexes are neither, as the professors signaled in their 1935 book, "Fluctuations in American Business." They cherry-picked their indexes by throwing out any stock that didn't survive for the whole period, whose share prices were too hard to find or whose returns seemed "inflexible," "erratic," or "non-typical."-- Jason Zweig, Wall Street Journal "Does Stock-Market Data Really Go Back 200 Years?"
As
The Big Picture's
Barry Ritholtz put it (in reaction to the above
Wall Street Journal
column):
Thus, Siegel's basis for Stocks for the Long Run 2 exclude 97% of all the stocks in the early history of the US market by cherry picking winners, ignoring survivorship bias, and engaging in data smoothing.Oops. What did this do to the results? As you would imagine, it juiced them significantly. The era of 1802-1870 ended up with a much bigger dividend yield then it should have had. Siegel originally started at 5.0%, but over ensuing versions, that crept up to 6.4%. The net impact was to raise the average annual real returns during the first half of the 19th century from 5.7% to 7.0%. If you artificially raise the initial returns in the early part of the data series, then the final annual returns become much higher. As Zweig sardonically notes, "Another emperor of the late bull market, it seems, has turned out to have no clothes.
(
.)
To summarize, as Bill King (
The King Report
) puts it in his commentary this morning, "Permabull Jeremy Siegel, who has been not just wrong but magnificently wrong, is forecasting DJIA 15k."
As it is said, "Beware of false prophets of the past."
Doug Kass is the president of Seabreeze Partners Management Inc. Under no circumstances does this information represent a recommendation to buy, sell or hold any security.