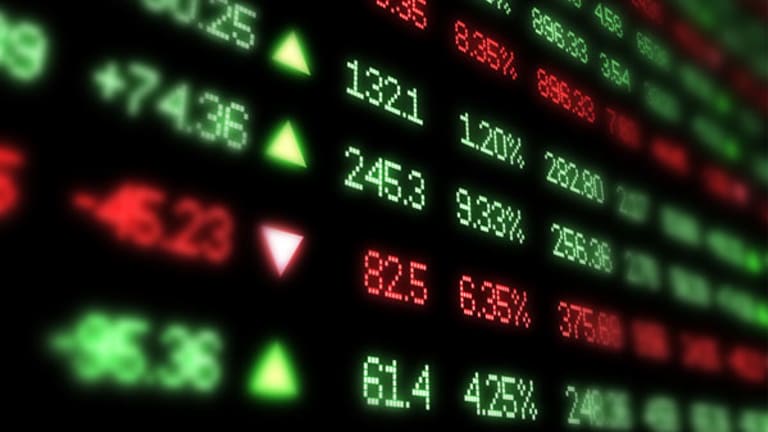 Kass: That Was the Week That Was
Let's review.
This column originally appeared on Real Money Pro at 12:54 p.m. EDT on March 22.
NEW YORK (
) -- I have started a new end-of-week column that borrows from the title of a popular 1960s
BBC
comedy show hosted by David Frost for my look back at the week's daily diary highlights.
On Monday, I started the week with "
The Cyprus Blight Could Spread
" in which I suggested that the sovereign debt and economic crisis remains very much with us and the
("Insane in the Membrane") was yet another example. In "
," I recapped my comments in Alan Abelson's column in
Barron's
that Alan Greenspan's and Mila Kunis's bullish market view coupled with some technical concerns suggest a short-term market correction is possible. I
, again, in
ProShares UltraShort 20+ Year Treasury
(TBT) - Get Free Report
and then
took a $1-a-share trading profit
. I
that the U.S. housing market's recovery might be uneven in the months ahead. I
my
Apple
(AAPL) - Get Free Report
long rental after a big run and highlighted what my short book of individual stocks looked like. Late in the day I
the variant performance between the Chinese and U.S. stock markets. Finally, in "
," I wrote that the only thing I was certain about was uncertainty.
On Tuesday, I spent most of the day
with the crisis du jour in Cyprus. I went back on Apple watch as I
the long rental. In "
The Easy Money Has Been Made in Housing
," I outlined the risks to the residential real estate markets in 2013 and I put the current recovery into perspective. In "
," I observed that the relationship between bond yields and the
had grown wide and likely signaled that some mean reversion was possible. In "
," I looked at two spreads to which we should pay attention. There was
on
Northwest Bancshares
(NWBI) - Get Free Report
, my favorite small-cap regional bank stock, in
Barron's
. I closed profitable shorts in
(CAT) - Get Free Report
and
(GS) - Get Free Report
. Southwest Securities' Mark Grant
on the Cyprus chill.
Wednesday brought a
of why I feel the
Fed
should
raise
interest rates. There were
at
Green Mountain Coffee Roasters
(GMCR)
, which is one reason why I
rather than shorting the name. I explained my
-- namely, long
Ocwen
(OCN) - Get Free Report
/short
Nationstar
(NSM)
. In "
," I discussed my Fed expectations, and in "
," I wrote up what the central bank said and how I interpret it. In "
," I highlighted the day of profits (misses). I was
!
On Thursday, I
why my favorite speculative stock,
Chimera
(CIM) - Get Free Report
, could be a takeover target. I also
on my
Altisource Asset Management
(AAMC) - Get Free Report
long (after an 85% gain in 2013!). In "
," I discussed the lack of incremental impact of quantitative easing on the real economy.
Today's opening missive, "
," was a primer that explained the factors that form my investment consciousness (the do's and don'ts) -- easy to write about, much harder to execute! In "
," my diary continued the theme of why in a "newsy" and volatile market, opportunistic trading will likely trump investing. For now, stocks are "trading sardines, not eating sardines" (hat tip Seth Klarman).
I hope this new column helps put the market week into perspective.
So, that was the week that was -- from my perch.
At the time of publication, Kass and/or his funds were long TBT, AAPL, NWBI, OCN, CIM and AAMC common; long CIM calls; long GMCR puts; short SPY, IWM and NSM -- although holdings can change at any time.
Doug Kass is the president of Seabreeze Partners Management Inc. Under no circumstances does this information represent a recommendation to buy, sell or hold any security.