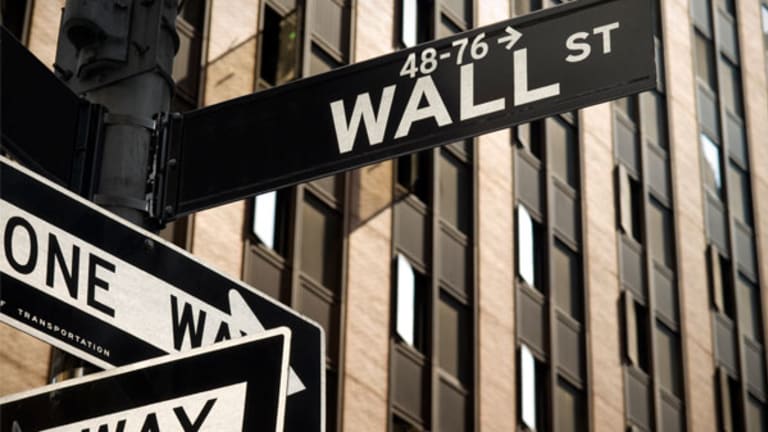 Kass: Technology Breaks Down
Several key technology companies have had high-profile misses.
This column originally appeared on Real Money Pro at 9:24 a.m. EDT on Oct. 19.
NEW YORK (
) -- One of the most significant market headwinds that I (and other market bears) have cited is the challenge to second-half corporate profits.
Surprisingly, many commentators have recently waxed enthusiastically about the prospects for earnings, even though the sampling of reported companies has been small. Also, as the week progressed, several key technology companies such as
IBM
(IBM)
,
Google
(GOOG)
and
Microsoft
(MSFT)
have had high-profile misses, and iconic
Apple's
(AAPL)
shares have slid noticeably in the face of profit reductions by several leading analysts.
Several non-tech bellwether companies, including
(CAT)
--
--
Ingersoll-Rand
(IR)
and
(MCD)
this morning, have begun to chime in with warnings as well.
My investment methodology in selecting individual securities is a fundamental one. My use of technicals and sentiment remains a part, though not a meaningful part, of my investment mosaic. Nonetheless, especially at important junctures, I find technicals (e.g., chart breakdowns, resistance and support lines) and sentiment (at extremes of optimism and pessimism) to be useful tools.
For technology, the bearish stars now might be aligned as both important technical
and
fundamental change might now be occurring.
As "Fast Money's" Steve Cortes pointed out late yesterday, technology shares have comfortably outperformed the
over the last six years, even throughout the 2008-2009 credit and economic crisis. But the relationship between
PowerShares QQQ
(
) and
SPDR S&P 500 ETF Trust
(
) has now broken down, as evidenced by the double-top and relative performance line in Steve's chart below.
Steve goes on to observe that if the
Nasdaq
fails to move higher today, a "sea change might be afoot."
Steve's technical view that the Nasdaq is about to reverse its long-term outperformance relative to the S&P 500 (since 2006) is likely being confirmed by the deterioration in the technology sector's fundamentals, which this week has been a minefield of misses and poor guidance. (I will highlight technology's results this week in my next column.)
And as Bill King (
King Report
) rightly observes: "The three most favored trading sardines, Google, Apple and IBM, have tanked recently. This is a very, very ominous sign for the stock market."
At the time of publication, Kass and/or his funds were short SPY, although holdings can change at any time.
Doug Kass is the president of Seabreeze Partners Management Inc. Under no circumstances does this information represent a recommendation to buy, sell or hold any security.