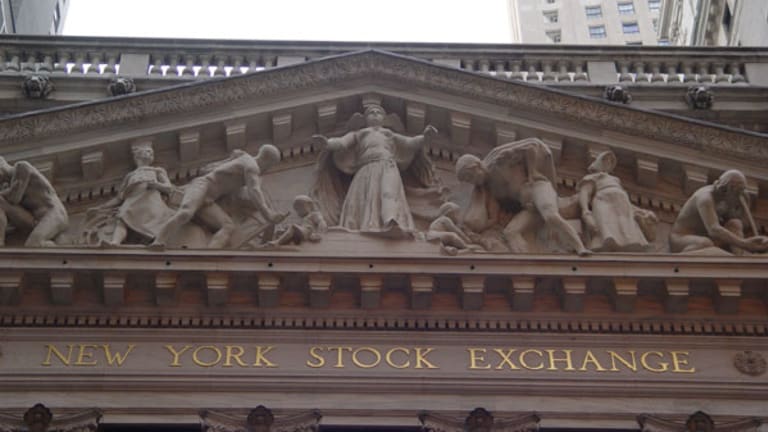 Kass: Still Short Bonds
And it's still the trade of the decade.
This column originally appeared on Real Money Pro at 8:49 a.m. EDT on Oct. 1.
NEW YORK (
) --
"The exact contrary of what is generally believed is often the truth." -- Jean de La Bruyère
I maintain the view that
shorting the U.S. fixed-income market
is still the
.
And, despite the known headwinds of slowing domestic and non-U.S. economic growth and the threat of the fiscal cliff, I now believe that the potential exists for bonds to experience pricing pressure (and an increase in bond yields) over the near term.
This view runs counter to consensus expectations after the
Fed
has recently embarked on QE3 and to
on its impact on the real U.S. economy but consider the following factors:
QE3 is designed to attack private-sector mortgage-backed securities yields -- it is not directly targeting public sector Treasury yields -- and to buoy the U.S. housing market.
Since 2009, the Fed has purchased $1 trillion of U.S. Treasury notes and bonds with a five-year maturity or greater.
Should Operation Twist not be extended at year-end, the Fed will no longer be the dominant, incremental buyer of U.S. Treasuries. What class of buyer will pick up the slack?
Though commercial banks might replace their mortgage-backed securities positions with renewed focus on Treasuries, they are unlikely to buy at as a swift a pace as the Fed buys Treasuries.
China, a large buyer of U.S. Treasuries, is facing a growth slowdown and will likely be less of a buyer of our debt in the year ahead.
As a result, the U.S. Treasury bond market might be less distorted (read: lower in yield, higher in price) than is generally anticipated.
Should long-term Treasury yields rise, the U.S. dollar will likely increase in value, the flow of money into safe-haven assets will likely be diminished, and the velocity of money and bank lending activity will likely accelerate.
Natural price discovery (read: higher yields, lower prices) in the Treasury bond market has likely been heightened by the Fed's latest policy move.
Rather than reduce interest rates of all species across-the-board, QE3 might result in a normalization of long-term U.S. Treasury bond yields to higher levels coupled with a steepening in the yield curve.
This is a variant view and is not anticipated by most market participants, who are today pricing the yield on the 10-year U.S. note at a lowly 1.65%.
I remain of the view (as evidenced by my portfolio's outsized exposure) that shorting the U.S. bond market is the trade of the decade. (For a further explanation
to my Value Investing Congress presentation in May 2012.)
Finally, this morning, Barry Ritholtz's
Big Picture
blog
a true contrarian factor that might favor my short bond trade -- namely, that the
Fidelity
bond funds are now larger than their equity funds.
At the time of publication, Kass and/or his funds were long TBT common and calls/short TLT common, although holdings can change at any time.
Doug Kass is the president of Seabreeze Partners Management Inc. Under no circumstances does this information represent a recommendation to buy, sell or hold any security.