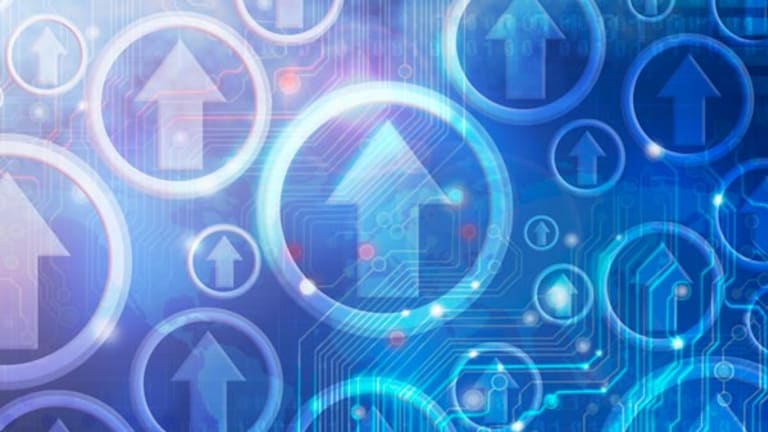 NEW YORK (
) -- On Saturday I got the bad news that my old pal Dan Dorfman had passed away.
There are two journalists who helped my career when I was a lot younger and "wet behind the ears":
Barron's
Alan Abelson and Dan Dorfman. I owe both of them quite a lot for the platforms they gave me in the media over the years, and for their friendship.
Today's business commentators -- and an entire network,
CNBC
-- owe Dan a lot, too. He paved their way and provided a template, in the early days, of "hard-hitting" and "market-moving" journalism. Just ask commentators such as Ron Insana, Dennis Gartman, Herb Greenberg, Bill Griffith, Dan Kadlec as to the importance of his influence on their craft.
His pedigree wasn't fancy. He grew up in an orphanage. His early years were spent in West Hempstead, N.Y., the Long Island town next to Rockville Centre, where I grew up. He graduated from the New York School of Print the year that I was born, 1949.
> > Bull or Bear? Vote in Our Poll
In the 1980s he was a featured commentator on
CNN
(often appearing with Myron Kandell) and eventually went to
CNBC
in the 1990s. Dan was also the influential author of
The Wall Street Journal's
"Heard on The Street Column" in the 1980s. During his career he wrote for
New York Magazine
,
Money
,
USA Today
and
The New York Sun
, and his columns were syndicated around the world.
In my view Dan was one of the most important contributors -- arguably the most important and influential contributor -- to the great success that
CNBC
holds today. Who can forget the unparalleled influence he had on stocks during a period when there was no Internet, and when the delivery of timely market/company news was not as broad as it is today?
Several times a week, at 12:30 p.m. sharp, Dan would appear on
CNBC
with breaking news on a company, a potential takeover, a 13D filing or a significant analyst opinion change. Individual stocks moved so sharply when Dan mentioned them that the Chicago Board of Options instituted "The Dorfman Rule," which would compel exchange authorities to halt trading in a stock to which Dan referred on television. The
Nasdaq
instituted "The Dorfman Rule" as well.
Dan had a heart of gold.
He loved wine and he loved his wife Harriet. (My prayers are with you, Harriet, during this difficult time.)
Dan and I spent a lot of time together.
He was an awful dresser. We often played tennis whenever he came down to Florida at the Boca Raton Hotel. I and the other players couldn't forget the tennis outfits he wore! When he played, he typically donned high black socks, a yellow floral shirt and orange shorts.
We had dinner frequently and spent several New Year's Eves together. Dinner was always at the best restaurants (Nanni's, Gino's, Szechuan Palace, Mr. Chow's and Parma were among his favorites) and always with wonderful wine to accompany our meals.
I often took Dan to watch my harness horses race at the Yonkers, Roosevelt and Meadowlands racetracks. Sometimes, he even went without me when I thought I had a good chance to win -- and he represented me in the winner's circle. He loved that.
I remember co-hosting a great surprise party for Dan in the mid-1990s, along with Michael Steinhardt, when Dan came back after suffering a stroke. The dinner was at Mr. Chow's in New York City, and as part of the ruse, I told Dan that my son, Noah, needed some career counseling.
Dan had had an important interview, but dropped it because I asked him for an important favor. I still can't forget the look on his face after he met with me and Noah and the curtains opened to reveal about 150 of his closest friends cheering him on his return to writing.
Besides Michael Steinhardt, the investment legends there included Dave Rocker, Mark Howard, Seth Tobias, John Oppenheimer and Tony Cillufo. There were also numerous commentators from
CNBC
and
CNN
.
Dan was an original -- a true legend and media icon.
I and many others will miss him.
To me, Dan will always be "The Man."
Rest in peace, my friend.
Doug Kass is the president of Seabreeze Partners Management Inc. Under no circumstances does this information represent a recommendation to buy, sell or hold any security.