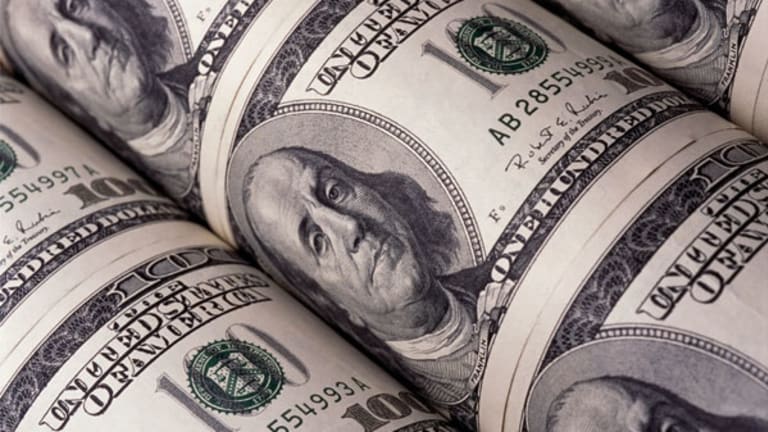 Doug Kass: We're Heading for a Bear Market So Plan Accordingly
Unless share prices drop meaningfully, I will not be initiating any new longs.
This article appeared at 8:04 a.m. EDT on RealMoney Oct. 7.

NEW YORK (RealMoney) -- Over the last few weeks and months, I have successfully adopted an opportunistic trading strategy, which I have described as "shorting/selling the rips and buying the dips. This strategy is appropriate in a trendless market without memory from day to day.
It's not appropriate if we're entering a trending correction.
I have recently been of the view that the reward vs. risk in the U.S. stock market has been unattractive, so I have been more aggressive in shorting strength than in buying weakness. 
I am now fearful that we are entering a period in which there are mounting market risks and a trending market (lower) has now become my baseline expectation.
As a result, I plan to stick with my shorts rather than trading my shorts.
I have long worried about the bull market in complacency that has seems to have fermented with the sharp rise in valuations in 2013 (in which the S&P 500 (SPY) - Get SPDR S&P 500 ETF Trust Report rose by more than 30% while earnings climbed by only about 8%).  
I see many peaks to consider.
Since early August I have highlighted numerous technical divergences (in the weakness of the Russell Index (IWM) - Get iShares Russell 2000 ETF Report , new highs, the cumulative advance/decline lines, etc.), the schmeissing of the high-yield market (often seen as a precursor to stock vulnerability) coupled with growing evidence of weakening global economic growth (posing a threat to consensus corporate profit forecasts) and other factors (including valuation, sentiment and geopolitics) suggesting that a downward trend and (potential) bear market might be in the early state of developing. 
History also shows that rising volatility in foreign exchange markets may be consistent with bear markets. (A good analysis by Nautilus Research can be found here.)
Economic weakness in Europe has been a worrisome factor that I have steadily highlighted. As I have noted, the EU (and its banking system) face structural headwinds that are not being adequately addressed.
The European Central Bank, though effecting the euro and pushing European sovereign debt yields lower, doesn't have the hold on its equity markets that the Fed has had. Yesterday, Europe's strongest economy, Germany, reported weak August factory orders. Today, German industrial production dropped by an outsized 4% (compared with consensus of -1.5%). As a result, the German DAX is trading at its lowest level since mid-August, below where the index sold after the September interest rate cuts and 8% below where stocks sold before the June ECB meeting when Draghi took out the heavy monetary artillery.
Over here, the domestic economy recovery (though subpar compared with prior trajectories) has been the recipient of unprecedented monetary largesse that has already begun to lose its effectiveness. The tailwind of QE is about to reverse as the Federal Reserve begins to consider raising the fed funds rate for the first time since June 2006. In doing so, our addiction to low interest rates (in both the public and private sectors) runs the risk of being exposed in 2015.
The advance in the S&P is also growing long in the tooth (having nearly tripled since the Generational Bottom in March 2009). 
Finally, the average company's share price has been eroding for several months, even in the face of the senior indices being close to their all-time highs.
I want to emphasize that most investors should not consider shorting stocks as it requires the sort of risk, discipline and a hands-on approach that many can't incorporate in their personal money management.
By contrast, I have been shorting for years and feel comfortable doing so. (But I do have some core and basic tenets that I comply with in order to deal with an asset class that has -- by definition -- an asymmetric reward vs. risk).
Late yesterday (in aftermarket trading) and in premarket trading this morning I materially upped my short exposure through shorting the indices (SPDR S&P (SPY) - Get SPDR S&P 500 ETF Trust Report , PowerShares QQQ Trust (QQQ) - Get Invesco QQQ Trust Report and the iShares Russell 2000 (IWM) - Get iShares Russell 2000 ETF Report ). 
As I have been over the last two weeks, I plan to very disciplined in adding any longs over the foreseeable period. All things being equal, my only long additions will likely be in add ons (Bon-Ton (BONT) , Oaktree (OAK) - Get Oaktree Capital Group, LLC Class A Report , Yahoo! (YHOO) , Monitise (MONIF) , etc.).
I have a long list of potential long/buy candidates that I have been researching in recent months but unless share prices drop meaningfully, I will not be initiating any new longs.
Most traders and investors should consider erring on the side of conservatism in this potentially more-challenging backdrop. 
At the time of publication, Kass and/or his funds were short SPY, QQQ and IWM and long OAK, MONIF, YHOO and BONT, although holdings can change at any time.
Doug Kass is the president of Seabreeze Partners Management Inc. Under no circumstances does this information represent a recommendation to buy, sell or hold any security.