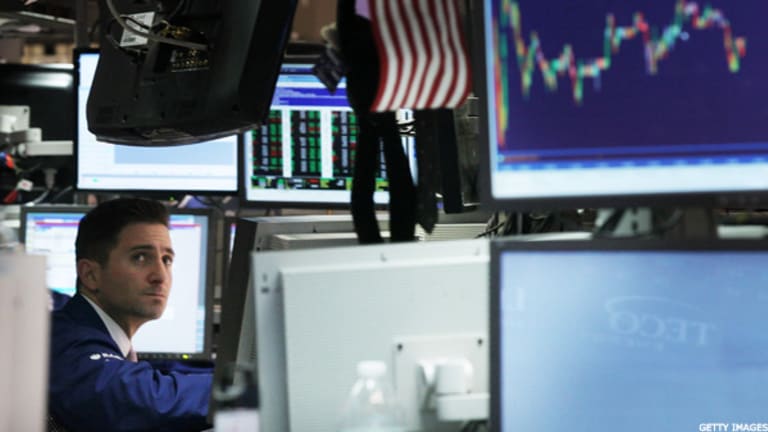 Kass: Nationstar vs. Ocwen
It's apples to oranges.
This column originally appeared on Real Money Pro at 12:47 p.m. EDT on Aug. 8.
NEW YORK (
) -- As I will explain in this column, in the mortgage-servicing space I favor
Ocwen Financial
(OCN) - Get Ocwen Financial Corporation Report
over
Nationstar Mortgage Holdings
(NSM)
.
Yesterday, mortgage servicer Nationstar Mortgage
reported
a beat to second-quarter 2013 expectations and initially ticked much higher in premarket trading, changing hands as high as $53 a share, up $4. (Note: The shares closed yesterday at $50 a share and are now trading lower at about $49.15 a share.)
In my view, the gap was unjustified as the buyers and some of the sell-side analysts who applauded the report and the share price gap higher didn't appear to understand the quality of the earnings very well.
I tried to short the stock but missed the trade.
The reason I write this is because, among other liberal accounting recognition techniques, Nationstar utilizes a more aggressive gain-on-sale accounting in its earnings reports -- as such, I have an issue with Nationstar's quality of earnings. (I don't think this is well understood in the marketplace.)
you will find in this column, if competitor Ocwen reported on a similar accounting basis (adding mortgage-servicing rights valuation adjustment and discount on advances), its second-quarter
operating profits
would have been over $400 million, and its pretax earnings would be $323.6 million compared to $199 million at Nationstar, rather than the reported pretax income of $87.5 million. If we further remove the impact of contribution to consumer relief fund, Ocwen's pretax income would have stood at $376.6 million vs. $199 million at Nationstar.
Conversely, if Nationstar reported with the similar accounting conventions as Ocwen, taking out mortgage-servicing rights valuation adjustment and discount on advances, Nationstar's reported pretax income of $199 million would be adjusted and reduced to about $117 million.
What follows is my more detailed analysis and calculation of how Nationstar's accounting policies differ appreciably with Ocwen's accounting.
It is for the reasons discussed in this post (and others) that I favor Ocwen over Nationstar and, at some point, will consider putting back on the pair trade of long Ocwen/short Nationstar.
Fine Points on Nationstar's Accounting
Discount on advances purchased is recognized under "interest income" in the proportion of advance collected:
This component contributed $6.5 million to first-quarter 2013 earnings and $11.5 million to fourth-quarter 2012 earnings.
The accurate number for second quarter 2013 will be disclosed in the 10Q, and we estimate it to be in the range of $20 million to $25 million.
Mortgage-servicing rights on book are mark-to-market:
Nationstar increased its mortgage-servicing rights mark by $118 million.
50% of the benefit is passed onto excess spread holder.
Unlike Ocwen, Nationstar does not have 100% ownership of mortgage-servicing rights.
Accrued servicing fees are recognized on balance sheet:
For first quarter 2013, it was $101 million -- the company does not provide any further details.
Mortgage-servicing liabilities are provided on the balance sheet:
The amount provisioned has been between $81 million and $83 million since second quarter 2012, though the servicing portfolio has more than doubled over the past year. This might be underprovided.
Delinquent agency portfolios recently acquired should have increased this amount by $125 million to $150 million.
Legacy book:
The company recognizes a $7 million to $8 million loss on its legacy book every quarter despite improvements in credit and interest rate markets over the past two years.
The legacy book might still be overvalued at $257 million.
At the time of publication, Kass and/or his funds had no positions in the stocks mentioned, although holdings can change at any time.
Doug Kass is the president of Seabreeze Partners Management Inc. Under no circumstances does this information represent a recommendation to buy, sell or hold any security.