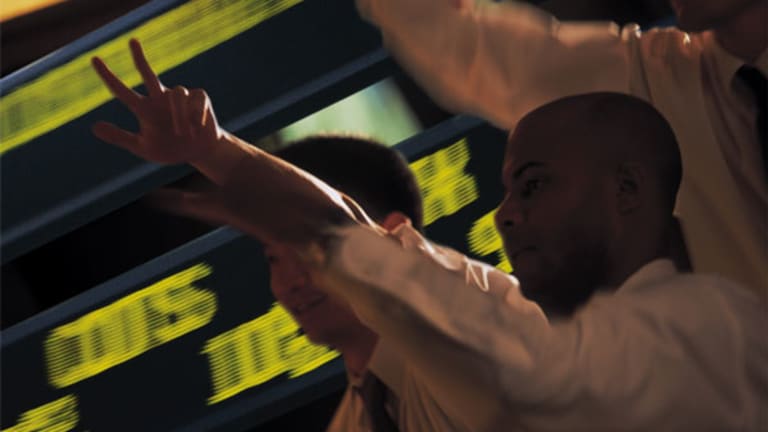 Publish date:
Kass: Little-Known Facts About Warren Buffett
Did you know?
This column originally appeared on Real Money Pro at 10:45 a.m. EDT on May 1.
NEW YORK (
) --
"Weight counts eventually. But votes count in the short term. And it's a very undemocratic way of voting. Unfortunately, they have no literacy tests in terms of voting qualifications, as you've all learned." -- Warren Buffett
Today I continue my pilgrimage to Warren Buffett's Omaha with a list of things you probably don't know about Warren Buffett, his investment cabal of Ben Graham et al. and
Berkshire Hathaway
/
(BRK.B) - Get Berkshire Hathaway Inc. Class B Report
.
As I
, my research over the last month has been comprehensive, and I have learned a lot of things that surprised me.
Berkshire and Buffett have been under a microscope for years but here are a few little known facts.
The first stock Warren Buffett purchased was in 1942 -- he was 12 years old. The stock was Cities Service -- he purchased three shares at $38 a share. It immediately fell, and he sold it for $40 a share. He learned three lessons: be patient, don't fixate on price and don't be responsible for others.
His first crush was on an eighth grader, Dorothy Hume.
In Warren's Stable-Boy Selections horse racing tip sheet (distributed at Ak-Sar-Ben Racetrack, Nebraska spelled backwards), he favored speed over class.
Warren learned ping-pong at the University of Pennsylvania.
He called the city of Philadelphia "Filthy-delphia."
When he left the University of Pennsylvania, he called himself "Ex-Wharton Buffett."
Ben Graham was born with the name Benjamin Grossbaum.
Ben Grossbaum's family lost most of their wealth when he was 9 years old in the market panic of 1907.
Ben Graham started as a runner on Wall Street.
Ben Graham's partnership was originally funded by the Rosenwald family.
Howard Buffett's middle name is Graham.
Ben Graham was a philanderer. He once proposed to live half the year with his mistress, Marie Louise Amingues ("Malou"), and half with his wife, Estey.
Ben Graham was initially rejected from Columbia Business School. Graham believed that the rejection occurred because of a "secret deformity" that he thought the school had discoved: "For years I had been struggling against something the French call 'mauvaise habitudes'" (bad habits, a euphemism for masturbation).
Buffett Associates was funded by seven people, including Warren Buffett. The investments were between $5,000 and $35,000, but Warren only contributed $100!
Larry Tisch sent Warren Buffett a check for $35,000 to invest in his partnership but incorrectly made the check out to Charlie Munger.
Carol Loomis's husband was a stock broker. In Loomis's first reference to Buffett in Fortune Magazine, she incorrectly spelled Warren's last name.
In 1968, Buffett tried to buy Variety. He failed and purchased the Omaha Sun newspaper instead.
The year I was born, in 1949, Warren Buffett worked at J.C. Penney (JCP) - Get J. C. Penney Company, Inc. Report as a salesman.
He went on Vornado's (VNO) - Get Vornado Realty Trust Report Board of Directors in 1973.
Buffett's relationship with Salomon's John Gutfreund was solidified when the firm underwrote a Geico convertible offering.
Berkshire spent $46 million for the first 48% of Geico and $2.3 billion for the next 52%.
Leo Goodwin, Jr., the son of Geico's cofounders, sold his Geico stock at the bottom and died penniless.
Warren admired Walter Annenberg and likely got some of his protective moat theory from his lessons on "essentiality." (Annenberg: "There are three properties in the world that have the quality of 'essentiality.' They are the Daily News, the TV Guide and The Wall Street Journal. And I own two out of three." (Note: My, has the world changed, as protective moats sometimes dry up!)
Walter Annenberg's father, Moe, had mob connections. He was sent to prison for tax evasion and running a telegraph wire with horse race results to bookies around the country.
Were it not for a glitch in the contract, Berkshire would have purchased Long-Term Capital Management's assets. (Goldman incorrectly wrote that Berkshire was to buy the management company at LTC.)
Meriwether's Long-Term Capital Management hedge fund was shorting Berkshire stock as a hedge against an overvalued market before it got into trouble.
Problems arose when Long-Term Capital Management had only $4.7 billion in capital to support $129 billion in assets.
I loved this Buffett quote aimed at Long-Term Capital Management's derivatives portfolio. "Derivatives are like sex. It's not who we're sleeping with, it's who they're sleeping with that's the problem."
Coca-Cola's (KO) - Get Coca-Cola Company Report Ivester resigned his role as CEO -- he wasn't fired. (Herb Allen and Warren Buffett lacked the authority to fire him.)
Warren Buffett grew a beard after surgery on his colon.
Bill Gates and Warren Buffett were ushers at Kaye Graham's funeral.
Warren Buffett said he has made the most money in his career "by sitting on my ass."
As Coca-Cola's stock fell and technology stocks lifted, a Barron's cover story on Buffett/Berkshire, "What's Wrong, Warren?" was critical, but Warren didn't respond to them. (Boy, was Barron's wrong, as very soon after the Internet got unplugged: 112,000 dotcom employees were fired. Amazon's (AMZN) - Get Amazon.com, Inc. Report Bezos was name "Person of the Year" by Time, and Amazon's share price subsequently fell from $113 a share to $17 a share.)
At the Sun Valley Conference in 2001 Warren exhibited a slide that depicted and underscored the inevitability of the Internet stock boom of the late-1990s. ("Anything that can't go on forever will end," Herb Stein.)
Jimmy Buffett and Warren Buffett are not related!
At the time of publication, Kass and/or his funds were short BRK.B, although holdings can change at any time.
Doug Kass is the president of Seabreeze Partners Management Inc. Under no circumstances does this information represent a recommendation to buy, sell or hold any security.