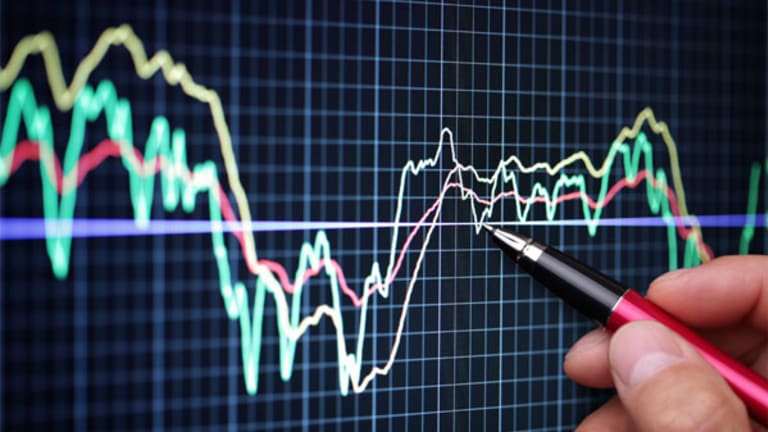 Kass: How Tweet It Is
Twitter's shares will likely double within the first month of trading.
In less than 140 characters: I am manifestly bullish on the Twitter IPO.
It is my view that Twitter's shares will likely double in the first month of trading -- or maybe sooner.
Twitter is the largest source of public conversation in the world.
With over 230 million active monthly users and more than 500 million tweets daily, the unique structure of the Twitter experience brings the company smack in the middle of both the mobile delivery of content and advertising. In the most recent three months, 76% of the company's monthly active users accessed Twitter from a mobile device. Over 70% of Twitter's ad sales are generated from these mobile devices, and the company expects that the proportion of active users on advertising revenue generated from mobile phones and tablets will grow in the future.
Looking forward, the larger the user base becomes the greater the value proposition will be for advertisers -- and the greater the worth of Twitter's shares.
Given the lack of competition in its space, Twitter's current monopolistic market position suggests a likely quick acceptance as an "anointed stock," replicating the action of Internet service provider
America Online
(AOL)
in the early 1990s and Internet goods seller
Amazon
(AMZN) - Get Amazon.com Inc. Report
in the mid to late 1990s. As such, Twitter's share price may not be required, as most stocks are, to achieve visibility of early profits. Indeed, pegging the company's share price (similar to AOL and Amazon back in the day) to the traditional metrics of profits and cash flows will not likely be a headwind to appreciation over the next few years, as its dominant market share and top-line growth will be conspicuous.
Just When I Thought I Was Out, Twitter Pulled Me Back In
"Just when I thought I was out, they pull me back in." -- Michael Corleone (Al Pacino), The Godfather: Part III
The irony is not lost on me that while I am a bull on Twitter's IPO, over 100 days ago (with more than 65,000 followers), I decided to discontinue tweeting for personal reasons. At that time, I found it too cumbersome to navigate the Twittersphere of sharks in order to find the good fish. (Note: I further
my rationale for leaving Twitter with Joe Nocera of
The New York Times
.)
That said, I
to Twitter on Oct. 8 after a four-month summer vacation, which speaks volumes of the potential utility I see in Twitter.
I have been off Twitter for almost four months.It should be obvious after a couple of tweets I posted yesterday that I have decided to return to Twitter on a limited basis.While I don't plan to post as frequently as I have in the past, I recognize (when conducted in a civil manner) that Twitter can be legitimate and value-added platform for instantaneously communicating to others.Frankly, if it is good enough for Warren Buffett, Carl Icahn and a number of other investment professionals that I respect -- it is good enough for me.So, I am back, and I am giving Twitter another whirl.In doing so, I plan to ignore (and block) the haters because haters are gonna hate.-- Doug Kass, "Life Is Tweet Again" (Oct. 9)
The Twitter IPO
I have read
Twitter's 231-page offering document
.
Over the weekend,
The Wall Street Journal
published a column that describes some of
the company's most recent financings
.
In its latest valuation, Twitter valued the shares at $20.62 based on the secondary market transactions.
For discussion purposes, I am presuming that Twitter sells 80 million shares (including 10 million over allotment) at $22 a share -- the midpoint of the range is $18.50 a share. The pro forma equity capitalization will be about $12.25 billion at the IPO offering price, and approximately $1.75 billion of primary stock will be sold to investors. (Note: This is above the underwriters' initial estimates of $11.0 billion and $1.44 billion, respectively.) Officers, directors and 5% holders will own about 51.5% of the outstanding shares.
Twitter recorded only about $28 million in revenue in 2010. The company's top-line growth since then has been astonishing. Through the first nine months of 2013, Twitter's sales were $422 million (compared to $205 million a year earlier). Twitter will likely achieve sales in excess of $600 million for full year 2013.
Monthly active users rose by 39% (to 231 million) throughout the first nine months of the year.
Net losses totaled $133 million for the nine-month period ended Sept. 30, 2013, up from $70 million of losses a year earlier.
The company's accumulated deficit from inception is about $483 million, and losses are expected for the next few years.
Background
As described in the company's prospectus:
Twitter is a global platform for public self-expression and conversation in real time. By developing a fundamentally new way for people to create, distribute and discover content, we have democratized content creation and distribution, enabling any voice to echo around the world instantly and unfiltered. Our platform is unique in its simplicity: Tweets are limited to 140 characters of text. This constraint makes it easy for anyone to quickly create, distribute and discover content that is consistent across our platform and optimized for mobile devices. As a result, Tweets drive a high velocity of information exchange that makes Twitter uniquely "live." We aim to become an indispensable daily companion to live human experiences.People are at the heart of Twitter. We have already achieved significant global scale, and we continue to grow. We have more than 230 million monthly active users, or MAUs, and more than 100 million daily active users, spanning nearly every country. Our users include millions of people from around the world, as well as influential individuals and organizations, such as world leaders, government officials, celebrities, athletes, journalists, sports teams, media outlets and brands. Our users create approximately 500 million Tweets every day.Twitter is a public, real-time platform where any user can create a Tweet and any user can follow other users. We do not impose restrictions on whom a user can follow, which greatly enhances the breadth and depth of available content and allows users to discover the content they care about most. Additionally, users can be followed by thousands or millions of other users without requiring a reciprocal relationship, enhancing the ability of our users to reach a broad audience. The public nature of our platform allows us and others to extend the reach of Twitter content beyond our properties.Media outlets distribute Tweets beyond our properties to complement their content by making it more timely, relevant and comprehensive. Tweets have appeared on over one million third-party websites, and in the third quarter of 2013 there were approximately 48 billion online impressions of Tweets off of our properties.Twitter provides a compelling and efficient way for people to stay informed about their interests, discover what is happening in their world right now and interact directly with each other. We enable the timely creation and distribution of ideas and information among people and organizations at a local and global scale. Our platform allows users to browse through Tweets quickly and explore content more deeply through links, photos, media and other applications that can be attached to each Tweet. As a result, when events happen in the world, whether planned, like sporting events and television shows, or unplanned, like natural disasters and political revolutions, the digital experience of those events happens in real time on Twitter. People can communicate with each other during these events as they occur, creating powerful shared experiences.
Establishing Street Cred
Before discussing Twitter's merits, I feel I must emphasis that it is not in my DNA to normally be excited about the share price prospects of a company that is operating at a loss, that will be in the red for several more years and that has a share price that is not valued on fundamentals.
From the early going, I have been a consistent skeptic of the Internet (when it was proven to be appropriate back in the last tech/Internet bubble during the late 1990s).
Importantly, the company I was most bearish on was AOL (not in the beginning of its life but rather during its maturation and within an increased competitive landscape).
Let me summarize my street cred of Internet skepticism.
America Online and the Internet stock bubble. I was among the most vociferous bears extant on technology in the late 1990s. In 1997, I wrote a cautious editorial, "Kids Today" in Barron's, skeptically voicing that the boom in technology/Internet stocks would end in disaster for most traders and investors. AOL's shares eventually fell by 85% -- to this day, it was one of my greatest shorts. AOL had company, for as many recall, the Nasdaq ultimately fell by 75% from the 2000-2001 high. In the second half of 1999 and into the early 2000s, I participated in a number of interviews with Barron's Alan Abelson in which I expressed a negative view directed toward the shares of AOL (later turning more positive). I predicted a steady decline in subscribers as the ISP space became more crowded and competitive -- I was correct -- and for the Internet sector in general. After the merger with Time Warner (TWX) in 2000, the shares fell from the $70s to $10 share. Finally, I invented a "Stock Market Super Bowl Indicator," and my first one (published by Alan Abelson) cautioned that danger was ahead for the Internet sector based on mushrooming in ad spending back in 2000-2001.
The Facebook IPO fiasco. Additionally, last year I wrote an out-of-consensus negative analysis of Facebook (FB) - Get Meta Platforms Inc. Report well before the company went public. Months before the Facebook IPO, I opined that it would be a grand failure (beginning on the first day of its public offering).
Buy Twitter's Shares
Twitter is uniquely positioned in for the mobile delivery of content and advertising
. Twitter reminds me of Web portal America Online during its formative growth period of the early 1990s. Back then, AOL and
CompuServe
formed a strong duopoly in the Internet service provider and email spaces. Eventually, CompuServe, which served the technical community and was a wholly owned subsidiary of
H&R Block
(HRB) - Get H&R Block Inc. Report
, lost market share, and by providing Internet access to the consumer and aggregating information for those who were not very familiar with navigating the Internet, AOL had a dominating position as it exited the decade. AOL's shares rose spectacularly during the period. Today, Twitter is much like America Online was from 1992 to 1995, practically all alone in its monopoly market position.
Twitter holds a first adopter and monopolistic position
. Twitter has a long runway ahead of it, where it faces limited direct competition. Whereas in the early 1990s AOL and CompuServe held a duopoly, Twitter has the market to itself. There are two obvious potential competitors to Twitter: Facebook and
Google
(GOOG) - Get Alphabet Inc. Report
. Facebook is trying but just can't get there as of yet for real-time. On Google, I don't think the company has any interest in competing against Twitter. According to an exchange I had with
BTIG's
Rich Greenfield, it feels more like Google wants to be the back-end connectivity of your identity online with Google Plus compared to Twitter as a real-time news source.
Twitter stands in the middle of the evolution of content creation, distribution and discovery
. Twitter is the natural service that follows the 25-year-old tradition of a changing delivery of content creation, distribution and discovery that were previously the property of Web browsers such as
Netscape
in the early 1990s, Web portals such as AOL and
Yahoo!
(YHOO)
in the mid to late 1990s, search engines such as Google in the early 2000s and social networks such as Facebook in the late 2000s.
Twitter is gaining broad acceptance
. A 2013 study conducted by
Arbitron
and
Edison Research
found that 44% of Americans hear about tweets through media channels other than Twitter almost every day. As the company expands, so will the breadth of content and Twitter's reach.
America Online's dominant market position led investors toward being forgiving with regard to normal metrics, which might also be the case with Twitter
. Twitter's market presence and outstanding growth opportunities will likely yield a pass on traditional metrics (as relationship to operating results, tangible book value etc. will be thrust aside).
Twitter has a large opportunity to expand its user base
. Similar to America Online in the early 1990s, the key to Twitter's growth will be the opportunity to expand its consumer base. In turn, platform partners will expand their offerings, and advertisers will eye greater opportunities and engagements. According to industry sources, there are 2.4 billion Internet users and 1.2 billion smartphone users vs. only 230 million monthly active users on Twitter.
Twitter's offering is only a sliver
. This is important: Twitter's projected offering of $1.6 billion (unlike Facebook's much larger offering) is simply not enough to go around. Dedicated technology funds will (out of necessity) need to have a foot in the door of Twitter. So will all sorts of growth investors. Moreover (again, unlike Facebook), Twitter's insiders are not selling any stock and have a lockup into early next year. To me, Facebook made a fundamental mistake is selling such a sizeable stake in its IPO. By contrast, selling a sliver guarantees the success of the Twitter offering.
The shares have a reasonable valuation vs. peers
. The offering price will represent about 11x estimated enterprise value to sales for 2014 and 7x estimated enterprise value/sales for 2015. This compares to about an 18x multiple if we use a
such as
LinkedIn
(LNKD)
,
Zillow
(Z) - Get Zillow Group Inc. Report
and Facebook, but the three- to five-year sales growth rate at Twitter is expected to be about 70% annually (down from 106% growth in 2013), which is approximately twice the rate of revenue growth of the four peers mentioned above. Twitter's ratio to its peers based on enterprise value per monthly active users is low (at only $55 compared to an average of $114 for the three peers) and provides an upside monetization opportunity. The company's average revenue per user is $2.20 -- Facebook's ratio is $4.32.
Bottom line: I would pay up to $32.50 a share for Twitter's common shares.
This column originally appeared on
Real Money Pro
at 10:37 a.m. EDT on Oct. 28.
At the time of publication, Kass and/or his funds had no positions in the stocks mentioned, although holdings can change at any time.
Doug Kass is the president of Seabreeze Partners Management Inc. Under no circumstances does this information represent a recommendation to buy, sell or hold any security.