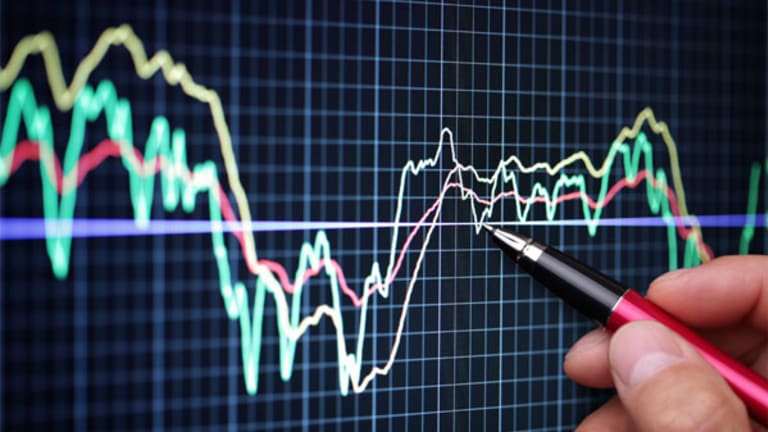 Kass: Goldman's Got It Wrong
Goldman Sachs wants to pump you up on stocks -- but should you heed the call?
NEW YORK (Real Money) -- This week Goldman "discovered" that risk premiums are high in an upbeat "Birth of Equities" research piece ("The Long Good Buy; The Case for Equities") that implores investors to move aggressively into equities after the most munificent and coordinated global easing in history that fueled the S&P 500 to advance by 27% since early October and by 110% since the Generational Bottom (from 666 to over 1400).
After having moved into a net short position in my hedge fund and after just having
in The Kass Model Portfolio, I am clearly in disagreement with Goldman's view. I see profit margins
, inflation and interest rates rising, a potentially disappointing upcoming EPS season, and a slowdown in global growth.
I can't help but think that Goldman Sachs might have rung the bell that the market has topped in the near term!
Also apparently in disagreement is Goldman's head domestic strategist Dave Kostin who recently in a
Bloomberg
video
that the S&P 500 will close 2012 at about 1250. And Jan Hatzius, Goldman's chief U.S. economist, two weeks ago reduced the firm's 1Q2012 real GDP forecast to an industry-low +1.7%.
Goldman Sachs' lengthy and well-documented report made the following conclusions -- my replies follow.
My majors criticism with the report is that the conditions mentioned in the body of the report have been in place for some time -- many of which (e.g., the high risk premium) I have used to support the notion that if certain conditions improve (technical, political, geopolitical), the S&P had the potential of approaching its 2007 high in this year's second half.
"After more than a decade of derating, equities are implying unrealistically large declines in growth and returns in the future." I continue to see relatively weak worldwide economic growth and profit uncertainty, as I suggested in yesterday's opening missive, "What Goes Up Must Go Down."
"While future growth may be lower than experienced over the past decade in many parts of the world, we believe this is more than reflected in current valuations."Mr. Market already trades at 14x, not far from the historic averages of 15x over the past five decades ... but, its different this time, as we face numerous secular headwinds.
"Future returns in equities are heavily influenced by valuation. The prospects for moderating risk premium raise the probability that equities will embark on a steady upward trajectory over the next few years."But what happens if the interest rate rise exceeds the consensus and a spike ensues? Won't bonds once again provide refuge in a risk-averse world with a consumer pressed to make ends meet and disinterested in buying stocks after two market disasters since 2000? Remember, the retail investor, in 2007, was not a muppet -- he sold at the top! The individual investor might have learned a lesson over the past decade.
"The ex-post equity premium has been strikingly poor in recent years."Agree, but so what -- is "cheap," given other cyclical and secular concerns, enough of a reason to buy stocks?
"The prospects for future returns in equities relative to bonds are as good as they have been in a generation." While stocks might be "the best house in a bad neighborhood" and will be more attractive than bonds, any real estate agent would tell you, "Never buy the best house in a bad neighborhood!"
At the time of publication, Kass and/or his funds were short GS, although holdings can change at any time.
Doug Kass is the president of Seabreeze Partners Management Inc. Under no circumstances does this information represent a recommendation to buy, sell or hold any security.