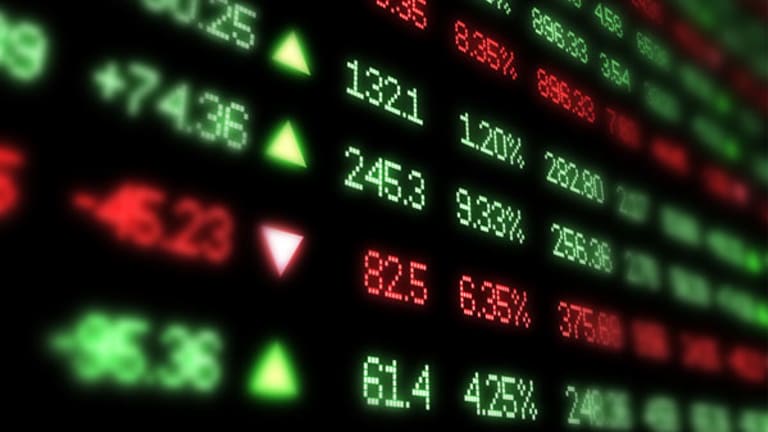 Publish date:
Kass: Global Government Dysfunction
Political, fundamental and technical factors are 'breaking bad,' so tread lightly.
Political, fundamental and technical factors are 'breaking bad,' so tread lightly.
This column originally appeared on Real Money Pro at 7:59 a.m. EDT on Sept. 30.
NEW YORK (
) -- If you are looking for a potential black swan or disruptor that could upset the markets, look no further than global government dysfunction.
Over Here
In the U.S., politics used to be different.
Republicans and Democrats of the old guard disagreed as often as they do today, but the difference was that politics worked back then, as there was compromise.
They argued, but they were civil and respectful. Through a concerted effort, both sides of the pew tried to accommodate the other side.
They had the ultimate sense that they were all in it together.
There were no non-negotiable demands.
Back then, partisanship in the Congressional chambers during the week was followed by drinks and dinner at a local Washington, D.C., watering hole on Saturday evening, where compromises and agreements were achieved.
Today, leading members of both parties hate each other, and there is no concerted effort to work toward accommodating each other's positions.
They are not civil to each other, anger is at pitched levels, and Saturday dinner together is not even a consideration.
There is little search for compromise.
Fortunately, or unfortunately, dysfunction on our shores is more than rivaled overseas.
Over There
Greece, in the spotlight for several years, shows no signs of stabilizing. The Greek political party that received 7% of the vote in the last elections has 18 members of Parliament who currently are jailed; they are charged with organized crime. A group of Greek special forces reservists have demanded the resignation of the government.
But it is Italy that poses a more immediate threat. With Berlusconi ordering his ministers out of the Letta regime on Saturday, the current government is disintegrating, and chaos is the operative condition.
A widening in the German and Italian bond yields should occur this week, and a ratings agency downgrade may not be far behind.
The key knock-on effect is whether investors will begin to question the ability of European sovereigns and banks in the eurozone to retain market access. (Remember this is occurring at a point in time when many investors have given European investments a green light based on an emerging cyclical economic recovery and a passing of the debt crisis.)
Back to the Markets
The developing global government dysfunction and the emerging deterioration in fundamentals are now being followed by technical weakness.
Flattening breath and other signs of distribution in equities since May have been coupled with a directional change (from down to up) in bond yields. Certain measures of momentum such as
NYSE
stocks over their 200-day moving averages and the McClellan Summation Index are not confirming new highs in the averages. Meanwhile, as a contrary indicator, retail investors have become net equity buyers to the largest degree since 2007, and speculation in small-caps (namely, the
Russell 2000
) and in the anointed stocks on the
Nasdaq
has grown more conspicuous.
Other indicators that point toward cautiousness are the buoyant new-issue market and an all-time high in margin debt. At the same time, financial stocks -- as it is written in the Investment Bible, the sector "shows the way" -- have continued to perform relatively poorly, which is another foreboding signal.
The above technical considerations are clearly late-cycle warnings if not an indicator of a market top.
Finally, I would note that September, a seasonally weak period, was an unanticipated good month for most markets in 2013. Wouldn't it be fitting if the performance over the balance of the year was disappointing (in contrast to the strength typically witnessed at the end of the fourth quarter)?
Market Outlook
"Tread lightly." -- Walt (Bryan Cranston), " Breaking Bad" (season five, episode nine)
Political, fundamental and technical factors are deteriorating, conspiring to put continued pressure on the U.S. stock market in recent days.
Regardless of the direction of the market over the next few days, I continue to believe that the U.S. stock market offers an unattractive reward vs. risk and that the top I
in early August is still in place.
The markets, quite simply, are "breaking bad."
Tread lightly.
At the time of publication, Kass and/or his funds were long TWM and TZA/short IWM and QQQ, although holdings can change at any time.
Doug Kass is the president of Seabreeze Partners Management Inc. Under no circumstances does this information represent a recommendation to buy, sell or hold any security.