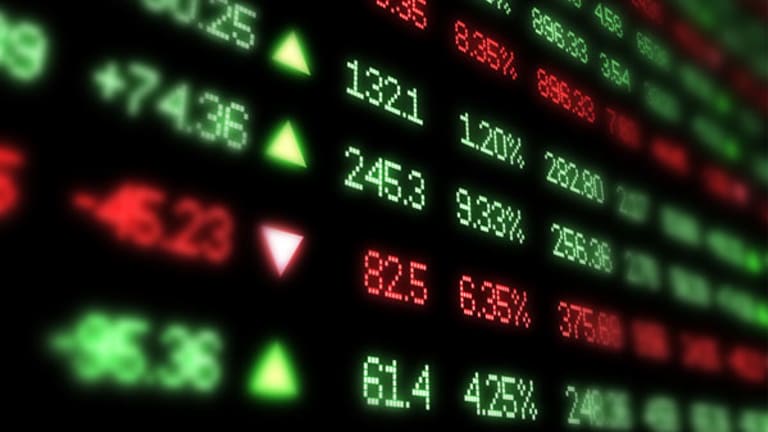 Kass: Foul Play
The banking industry has become its own worst enemy.
This column originally appeared on Real Money Pro at 7:51 a.m. EDT on June 28.
NEW YORK (
) --
"Look, you can't be serious, man. You can not be serious! That ball was on the line. Chalk flew up. It was clearly in. How can you possibly call it out? Everyone knows in the whole stadium. And you call it out? You guys are the absolute pits of the world, you know that?" -- John McEnroe, Wimbledon 1981
Thirty-one years ago this week, John McEnroe's iconic "
" tirade was blasted against umpire Ted James in a first-round tennis match against Tom Gullikson at Wimbledon.
This week, under the not so watchful eyes of their CEOs, two banks --
Barclays
(BCS) - Get Barclays Plc Report
and
JPMorgan Chase
(JPM) - Get JPMorgan Chase & Co. Report
-- sank deeper into hot water.
At Barclays, the bank was
of manipulating interbank lending rates. The bank paid $452 million in penalties to settle a probe into attempted manipulation and false reporting relating to two global benchmark interest rates that form the basis for hundreds of trillions of dollars of transactions (including many U.S. mortgage loans).
At JPMorgan Chase, the London CIO loss is apparently mounting, and
The New York Times
is
that the loss might grow to as large as $8 billion to $9 billion vs. Jamie Dimon's preliminary estimate of about $2 billion in losses expressed to both shareholders and to a House Committee.
Both executives basically said that "their conduct did not come close to their standards."
They can't be serious.
While I was at graduate school at Wharton in the 1970s, I co-authored
Citibank
with Ralph Nader and The Center for the Study of Responsive Law. In our book, we highlighted the business and broader economic risks associated with a commercial banking industry that had grown too influential by virtue (or lack thereof) of its nearly unlimited powers and that generally favored its commercial clients over its consumer clients.
Regardless of your political affiliation, these two events this week underscore that the banking industry has become its own worst enemy and the Dodd-Frank legislation and the other restraints currently being considered on the commercial banking industry seem justified by the relentless abuse of power and the aggressive use of client deposits in risk-taking strategies.
In 1981, John McEnroe went on from that first-round match at Wimbledon (and his catch phrase) to win the first of his three All-England Club titles.
I am not certain that in 2012 JPMorgan Chase's Jamie Dimon and Barclays' Bob Diamond will be so fortunate
At the time of publication, Kass and/or his funds were long JPM common/short JPM calls, although holdings can change at any time.
Doug Kass is the president of Seabreeze Partners Management Inc. Under no circumstances does this information represent a recommendation to buy, sell or hold any security.