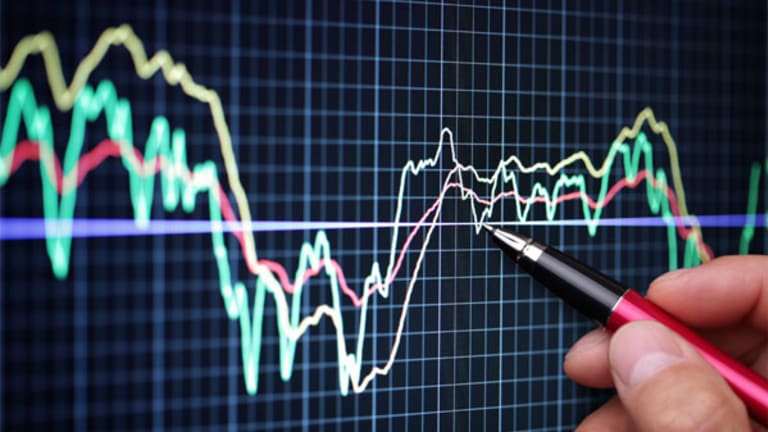 Kass: Egg on Your Facebook
I blame Facebook's failure on the buyers' greed and the business media's nonstop hype.
This column originally appeared on Real Money Pro at 7:41 a.m. EDT on July 27.
NEW YORK (
) --
" Surprise No. 18: Facebook's IPO fizzles. The new offering is priced at a $70 billion equity capitalization but opens flat and breaks issue price in the first day of trading." -- Doug Kass (Dec. 30, 2011)
Back in late-December 2011, I cautioned in my 2012
that
Facebook's
(FB) - Get Free Report
IPO would quickly head for a fall. I again cautioned about the company's share price outlook in an
on "Fast Money" two months ago, during the week of the IPO.
Last night Facebook reported disappointing metrics in its first earnings release since becoming a public entity -- its shares dropped by another 10%.
There has been a lot of discussion over the past few months regarding who is to blame for the awful IPO.
Was it the investment bankers (who reduced their sales and profit estimates a few days before the offering) or the
Nasdaq
(software glitch)?
How about blaming the buyers?
I do.
Frankly, the buyers (both institutional and retail) were greedy, as they thought this was a freebie (a chance for instant profits).
How many buyers actually read the company's prospectus? I did, and that reading confirmed that my surprise would shortly be realized.
I also blame the business media, including
CNBC
and
Bloomberg
; they fueled the fire with nonstop hype over the past year.
Shame on all of them.
Revisiting my view on Facebook on "Fast Money" -- on May 22, I spoke about Facebook with Melissa Lee and the gang,
.
"This is a historic moment in which new media has truly come of age." -- Steve Case, January 2000
"The Internet had begun to create unprecedented and instantaneous access to every form of media and to unleash immense possibilities for economic growth, human understanding and creative expression." -- Gerald Levin, January 2000
In that appearance I likened the publicity and hype that led up to the Facebook IPO to the hoopla surrounding the merger of
AOL
(AOL)
and
Time Warner
(TWX)
12 years ago. When that deal was announced, AOL's frothy price made it worth twice as much as Time Warner, even though AOL's cash flow was less than half that of Time Warner.
Back then, similar to now, superlatives had been bandied about, but little substantive analysis was delivered.
Both AOL and Facebook have been characterized as gateways to the Internet. But there were problems with the AOL-Time Warner merger (the largest in history) before the ink dried on the transaction. The same could be true for Facebook's IPO.
Following the merger, AOL's shares commenced a steady, multiyear price decline from the high $70s to nearly $10 a share.
Superlatives, not substance, provided the backdrop of the discussion leading up to the Facebook IPO, as it was with America Online 13 years ago.
I speculated that a rich valuation, fundamental issues plus a continuing and discouraging Greek situation served to provide a poor backdrop for the Facebook IPO.
To me, Facebook continues to face philosophical, business, operational, financial and valuation headwinds.
Philosophy: The company is run by a 28-year-old who favors a social mission above profits.
Business trends: The rate of revenue growth is decelerating -- the first quarter experienced 45% growth in sales, down from 55% growth in the prior quarter. Advertising, in particular, is slowing, with a 37% growth rate in the first quarter. Google's (GOOG) - Get Free Report display ad business (which competes directly with Facebook) is growing faster than Facebook.
Profitability: Facebook's 50%-plus operating margin seems vulnerable. With nearly 1 billion current users, the low-hanging fruit -- and I am being somewhat facetious -- might have already been picked. I suspect the next 1 billion users will be less profitable to Facebook.
Financial: Facebook is cash flow negative now as the company spends to grow (on data centers, more employees, etc.).
Valuation: Back then I went through the exercise of supposing that Facebook's revenue growth accelerates modestly to 50% and that operating margins are sustainable. In this example, Facebook will achieve almost $5.5 billion in sales in 2012 and $8.25 billion in sales in 2013; EPS will be $0.60 in 2012 and $0.95 in 2013. At the offering price of $38 a share, these are high multiples, both absolutely and relative to other leading tech companies such as Apple (AAPL) - Get Free Report and Google (at 10x to 11x, respectively).
All this said, I would continue to stay away from the shares of Facebook.
My only regret was that I didn't short Facebook during the first week of its IPO launch, as I did successfully with
Groupon
(GRPN) - Get Free Report
.
At the time of publication, Kass and/or his funds were short GRPN, although holdings can change at any time.
Doug Kass is the president of Seabreeze Partners Management Inc. Under no circumstances does this information represent a recommendation to buy, sell or hold any security.