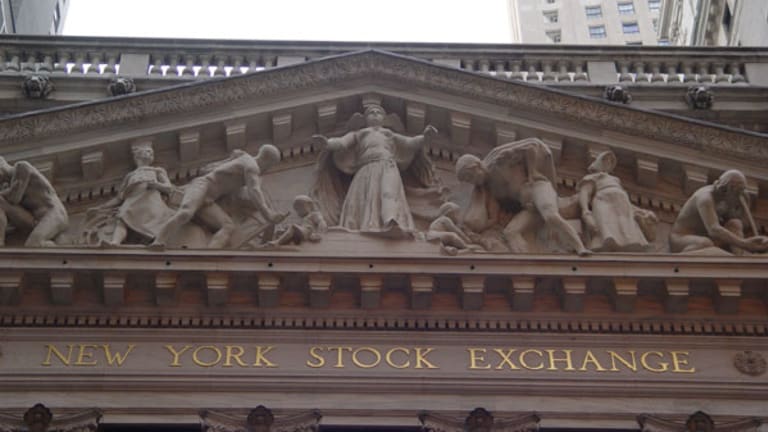 Kass: Climbing a Wall of Complacency
Risk happens fast and when you least expect it.
Mr. Market has climbed a wall of complacency.
There is a strong consensus about nearly every asset class.
Historically stock markets are often unkind to consensus and to the changing of the Fed.
Reward vs. risk has deteriorated for the U.S. stock market
Beware: Risk happens fast.
It has been nearly five years since the Great Recession and the ensuing generational bottom in the U.S. stock market.
The
S&P 500
has risen from 666 to almost 1850. At 58 months, the current cyclical bull market advance is the second longest on record and is quickly approaching the 60-month expansion that occurred from 1982 to 1987.
Nevertheless, aggressive monetary stimulation has arguably (ex-inventory accumulation) failed to ignite escape velocity for the domestic economy, and the U.S. is yet (in my view) in a position to forge a self-sustaining recovery.
The single most important reagent to higher stock prices last year has not been better corporate profits -- rather it has been an upward adjustment in P/E ratios.
In 2013 P/E ratios on the S&P 500 rose by 25% vs. the average annual increase in P/E ratios since 1990 of only 2% per year.
Twelve months ago, there were virtually no Wall Street strategists that anticipated such an acute upward adjustment in valuations. Today there are virtually no Wall Street strategists that are skeptical of current valuations.
In fact, bullish investor sentiment has been elevated to levels rarely seen. The lowly VIX is a sign of complacency, a wall that the market has climbed over the past 18 months. The market bears are ridiculed by the business media, and the short community is a species that is
.
I would argue, therefore, that the market has climbed a wall of complacency.
There Isn't a 'Real Worry'
A growing consensus, exemplified by
Morgan Stanley's
chief U.S. strategist, Adam Parker (a high-profile and self-confident bear up until the middle of 2013) and others, is finding it difficult to conceive of any negatives or headwinds to more gains in the global markets in 2014. "The only thing people are worried about is that no one is worried about anything.... That isn't a real worry," wrote Adam recently.
I have learned over my stock market career that investors would far prefer to buy on price strength than on price weakness -- and that the crowd of investors typically outperforms the remnants as trends generally stay in place for extended periods of time.
In its later stages, however, a sustained market advance inevitably brings (or sucks in) money managers, Wall Street strategists (who face career risk in missing out) and investors (who are overcome by similar emotions).
Maturing bull markets grow forgiving, and the rigor of analysis gets diluted by the joy (and ownership) of the advancing shares of market leadership -- for example, the Five Horseman of the
Nasdaq
:
Netflix
(NFLX) - Get Netflix, Inc. Report
,
Google
(GOOG) - Get Alphabet Inc. Class C Report
,
Priceline
(PCLN)
,
Amazon
(AMZN) - Get Amazon.com, Inc. Report
and
Tesla Motors
. In time the lens of the microscope that inspects the quality of earnings (growth) as well as the one that gauges the future outlook breaks and is tucked away in a closet underneath reams of critical analysis.
The strength in global stocks over the past few years has been resounding in force and duration. Earnings, however, "the mother's milk of equities" (hat tip Sir Larry Kudlow!), buoyed by share buybacks and the paring back of fixed costs, have been lackluster, as top-line sales growth continues to be punk. And forward guidance has been disappointing, with the ratio of lower guidance to higher guidance at near-record levels.
A Weak Start to the Earnings Season
Surprise No. 2: Corporate profits disappoint.Slower global economic growth impedes corporate profit growth....As we approach earnings season, I estimate that 2013 S&P earnings approximated $108.50 a share.For 2014, the consensus estimates that the S&P 500 will achieve profits of about $116 to $120 a share. (Recently, those projections have been skewing higher and seem to be moving to closer to $120 a share.) My base case estimate is for $112 a share, a gain of under 5% (year over year), which is, again, below consensus.Slowing sales, a contraction in margins, the reduced influence/benefit from aggressive monetary policy and political uncertainties are some of the reasons why my baseline earnings expectation is for below-consensus 2014 S&P 500 profits.-- Doug Kass, " 15 Surprises for 2014"
For those looking unsuccessfully for reasons to be cautious, we need only to look at the loss of momentum in corporate profit growth as we enter the new year.
It is still early in the earnings season, and at the risk of negative data mining, thus far there have been a number of high-profile misses, including
Citigroup
(C) - Get Citigroup Inc. Report
,
Wells Fargo
(WFC) - Get Wells Fargo & Company Report
,
CSX Corporation
(CSX) - Get CSX Corporation Report
,
Royal Dutch Shell
(RDS.A)
,
Intel
(INTC) - Get Intel Corporation Report
,
Fastenal
(FAST) - Get Fastenal Company Report
,
Best Buy
(BBY) - Get Best Buy Co., Inc. Report
and many other retailers,
Capital One
(COF) - Get Capital One Financial Corporation Report
,
Ford
(F) - Get Ford Motor Company Report
,
General Motors
(GM) - Get General Motors Company Report
,
United Parcel Service
(UPS) - Get United Parcel Service, Inc. Class B Report
,
Elizabeth Arden
(RDEN)
, etc.
We should not be surprised -- indeed in my surprises for 2014 my No. 2 surprise (above) is that corporate profits continue to disappoint.
Profits and Margins Are Vulnerable
There are three important factors that have contributed to unusually high corporate profit margins -- all of which have begun to reverse.-- Doug Kass, " Flawed Case for a Bull Market"

Corporate interest expenses have experienced a marked reduction. Generational low interest rates have boosted margins dramatically. Over the weekend, Barron's' Randy Forsythe quotes MacroMavens' Stephanie Pomboy, who submits that lower rates have contributed more than $300 billion to aggregate corporate profits since 1997. In all likelihood, interest rates will rise over the next several years, perhaps materially, driving corporate interest expenses higher.
Effective corporate tax rates have undergone a steady decline. Through offshore tax havens and other methods, corporations have consistently lowered their taxes. (Note: I fully discussed this trend earlier this year in "Addressing the Fiscal Cliff."). The reduction in corporate interest expenses (above) combined with lower effective tax rates have contributed to more than one third of the improvement in corporate profit margins. In all likelihood, tax rates will climb over the next several years, as our leaders in Washington, D.C., address the ballooning deficit.
Corporations have reduced their fixed costs by cutting overhead, shedding jobs and making temporary workers a more permanent part of the workforce. Year-over-year productivity growth in third quarter 2013 was zero compared to +0.2% in second quarter 2013 and as contrasted to significant gains over the past five years. Productivity growth has slowed steadily over the past year, as year-over-year unit labor costs are now +1.9%. Corporations have cut to the bone, and productivity gains are in the process of reversing now.
My reasons for this surprise have been explained extensively in "Flawed Case for a Bull Market."
The reduction in fixed costs is more or less behind corporate America; interest rates have seen generational lows and, in the fullness of time (2015/16?), will be rising along with interest costs; and the lower effective corporate tax rates will likely be a thing of the past, as one day, our fiscal issues will have to be addressed by responsible policy and with the implementation of higher taxes to generate more revenue to the government. Profit margins are also vulnerable to a rising U.S. dollar, as a large percentage of S&P profits are the outgrowth of overseas sales.
Profit margins (one of the most mean-reverting economic series extant), at over 70% above multi-decade averages, are exposed. Utilizing raw, stated and nominal earnings (and inflated margins) in looking at where valuations might reside in an historical sense (in other words, not normalized profits and margins) could prove to be a fool's errand.
There Is a Near-Universal View That Stocks Will Outperform Bonds in 2014
"The most unthinkable things (could) happen this year, and that is a basic pain trade that forces people into Treasury bonds." -- Jeff Gundlach, DoubleLine
Individual investors and portfolio managers (who are paid to worry) should always be concerned whether lying within consensus or outside of consensus.
As we begin 2014, there rarely has been such a consensus with regard to the direction of the major investment asset classes -- namely, stocks up and bonds down.
As well as equities delivering roughly a 10% return and bond yields rising modestly, there is a strong consensus about nearly everything else. The following views have been overwhelmingly embraced by the majority:
There is risk to the upside for global economic growth.
European stocks will outperform their U.S. counterparts.
Japanese equities will outperform both Europe and U.S. markets.
Developed equity markets will outperform emerging markets.
The U.S. dollar will be among the strongest currencies.
The Fed's tapering has been fully discounted.
Industrial, technology and financial stocks will be among the strongest market sectors.
Utilities, consumer staples and energy stocks will be among the weakest market sectors.
As mentioned in my "15 Surprises for 2014," however, I believe that there is a lot of room for disappointment to the consensus, and I have adopted the opposite view regarding some of the above items.
Specifically, I expect bonds to outperform stocks in 2014 as the rate of growth in domestic (under 2%) and global GDP growth (under 3%) decelerates as the year progresses.
Against the backdrop of a high-single-digit decline in the U.S. stock market, the return on long-dated, taxable U.S. bonds could be between 5% and 10% in 2014.
I also anticipate that interest rates will decline from 2013's year-end levels and that the yield on the 10-year U.S. note will spend most of the year between 2.5% and 3.0%.
Price Is Truth, but Reward vs. Risk Has Grown Unattractive
Many argue that Mr. Market is climbing a wall of worry. I contend that Mr. Market is climbing a wall of complacency.
There are numerous reasons for my downbeat market view this year -- one of my greatest concerns is that massive central bank liquidity has obscured price discovery. Each tranche of quantitative easing has resulted in a reduced effectiveness in fostering growth. Even Federal Reserve Bank of New York President Bill Dudley has recently
that he has no idea what QE have accomplished. One has to wonder what will happen to the stock market in the process of bond purchases moving from $85 billion a month to zero.
Below are a few additional concerns (in no order of importance):
Corporate profit margins (70% above historical averages) are stretched to 70-year highs, so earnings are exposed.
Second-half 2013 strength in domestic economic growth has been boosted by nonrecurring inventory accumulation. Some more recent signs (e.g., automobile sales, retail spending and housing data) suggest a deceleration in growth may lie ahead.
The baton exchange from Helicopter Ben to Whirlybird Janet could be unkind to the markets. On average, a change in the Fed chair has resulted in about a 7% drop in the major stock indices.
Quantitative easing may not be a continued tailwind for stocks. As Peter Boockvar wrote, "QE doesn't create a safer world, it is just a temporary high and the danger always comes on the flip side as previously seen.... QE puts beer goggles on investors by creating a line of sight where everything looks good, but the Fed's current plan is to end it by year-end."
Sentiment measures are elevated to historically bullish levels. This is seen not only in the disparity between bulls and bears (in the popular surveys) but also manifested in the third-highest margin debt to GDP in history.
Valuations (P/E ratios) rose by nearly 25% in 2013 vs. only 2% annually since the late-1980s.
The Shiller P/E ratio is at or near historic highs (excluding the bubble of the late-1990s).
According to JPMorgan, the S&P 500 is now more expensive on a forward P/E basis than it was at its previous peak in October 2007.
Interest rates might pose more of a threat than is generally viewed. The rose-colored glasses being worn by investors might be cleared in the year ahead, as the withdrawal from QE and low rates might be harsher.
A year ago, market enthusiasm was muted. Today there are no cautionary forecasts for the S&P for the next 12 months.
I recognize fully that the market's phenomenal advance is what it is.
It is often said that price is truth -- it is all that matters.
Market trends stay in motion until they are disrupted, but (honestly) neither I nor anyone else knows when a stock market correction might occur, or, for that matter, what the catalyst will be.
Tops tend to be more elusive than bottoms. Tops are more of a process while bottoms are typically quicker and more obvious.
Rather than predict a top, I often find it helpful to establish upside/downside objectives in individual stocks and in markets in order to ascertain reward/risk and appropriate market exposure.
To me, the S&P 500 (which closed on Friday at 1838) has no more than a 5% upside (to 1925) and has about a -12.5% downside (to 1600, or approximately 2.5% to 5.0% below
my calculation of fair market value
) over the balance of this year.
In other words, the downside to the U.S. stock market exceeds the upside by a factor of 2.5x. (This calculation is not intended to be precise but rather is intended to illustrate my perception of an unattractive reward vs. risk.)
While the risks to the markets might become visible sooner than later, shorting shouldn't be and isn't for many investors, as risk vs. reward is asymmetric and the natural tendency is for stocks to move higher not lower over time.
Recognizing this (and though I have been cautious), I have consciously emphasized and offered many more long ideas over short ideas since mid-2013. And over the past few months, I have been offering out more long ideas while I have continued to search (one of my L.A. assignments last week) for the next home run stock, following the success we have had with
Altisource Portfolio Solutions
(ASPS) - Get Altisource Portfolio Solutions S.A. Report
,
Altisource Asset Management
(AAMC) - Get Altisource Asset Management Corp. Report
and
Altisource Residential
(RESI) - Get Front Yard Residential Corp. Class B Report
.
In conclusion, we shouldn't lose sight of the big picture discussed in this morning's opener, which suggests, to this observer, that there is much more downside to upside in the markets and that risk, increasingly alien to many investors inured to the market's rewards since 2009, will likely happen fast and when few expect it.
This column originally appeared on
Real Money Pro
at 8:32 a.m. EST on Jan. 21.
At the time of publication, Doug Kass was long C, short SPY and short WFC, although holdings can change at any time.
Doug Kass is the president of Seabreeze Partners Management Inc. Under no circumstances does this information represent a recommendation to buy, sell or hold any security.