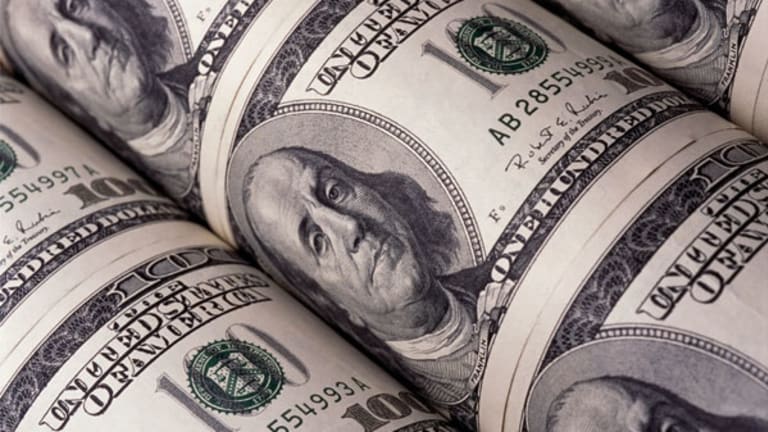 Kass: China's Lost Decade
Share prices on the Shanghai Composite are now back to levels last seen in summer 2001.
This column originally appeared on Real Money Pro at 7:37 a.m. EDT on Aug 28.
NEW YORK (
) -- Move over U.S. stock market, the Chinese stock market has just completed its own lost decade. It's actually a lost 11 years!
As seen in the following chart compiled by my friends at Bespoke, the parabolic move in the Chinese stock market in 2006-2007 is a thing of the past, as share prices on the
Shanghai Stock Exchange Composite Index
are now back to levels last seen in summer 2001.

Source: Bespoke
As I had previously written, the Shanghai Composite's drop in October 2007 was the first shot across the bow of foreign bourses accurately cautioning that a global economic meltdown was ahead, and, as such, we should pay attention to the Shanghai Composite's price action and what it might be signaling for global growth.
To date, the Shanghai Composite is now more than two-thirds lower than that late-2007 high and about 40% lower than the recovery high from the August 2009 recovery high.
I have spent most of the past two weeks warning about the Chinese economic slowdown.
China perma-bears rejoice in the aforementioned downbeat in economic data.
The "China's glass is half-full" cabal say reserve requirement cuts and more cowbell (easing) is the ticket for a resumption of economic growth for the region.
Perhaps, the truth lies somewhere in the middle of these two views.
To this observer, the body of evidence continues to suggest a developing harder landing than the consensus expects from this important economic growth driver of the world.
Doug Kass is the president of Seabreeze Partners Management Inc. Under no circumstances does this information represent a recommendation to buy, sell or hold any security.