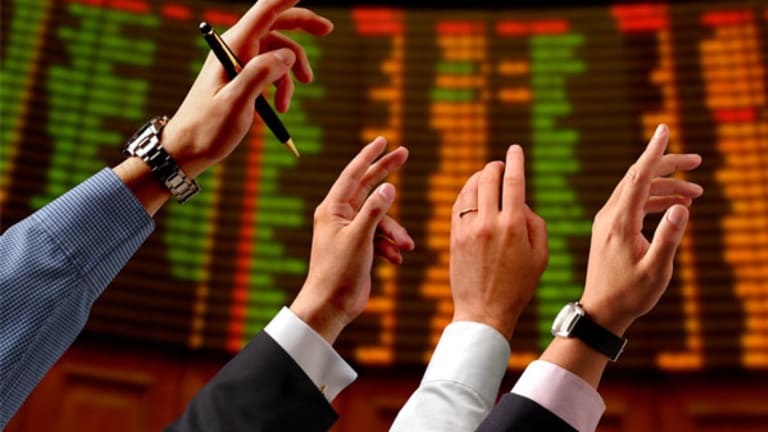 Kass: A Real Nowhere Market
A balanced exposure is probably appropriate for now.
A balanced exposure is probably appropriate for now.
This column originally appeared on Real Money Pro at 7:39 a.m. EST on Nov. 27.
NEW YORK (
) -- Sometimes the markets are
not
out of whack.
Sometimes the markets
are
efficient and represent where prices
should
be.
Perhaps one of those times is now.
Following the strong price rise of the major indices last week, the
S&P 500
closed on Monday at 1402 -- or within 1% of my
calculation and where I expected the markets to close on Dec. 31, 2012.
The time to press on the long side has likely passed (that was a week ago); the time to press on the short side passed us months ago (in mid-October).
Fears of fiscal, economic, political, geopolitical and tax cliffs are still somewhat
, but fears of an
are not overblown.
It is the tug of war between those cliffs that defines the current market equilibrium.
As I have previously written, though Mr. Market appears fairly priced, there are always pockets of overvaluation and undervaluation. That is why a balanced exposure is probably appropriate for now.
Accordingly, I am currently positioned market-neutral, with about 35% long and 35% short exposure, in a real nowhere market.
Summary
Markets are fairly priced now.
I expect the S&P 500's year-end close to be around 1415 (plus or minus).
This is not time to adopt a variant view nor is it time to have an outsized long or short exposure.
Leave the hyperbole (and extreme views) to the media, the perma-bulls and the perma-bears.
This is still a great time to trade, not a time (for now) to emphasize investing (unless your time frame is longer than most market participants.
Doug Kass is the president of Seabreeze Partners Management Inc. Under no circumstances does this information represent a recommendation to buy, sell or hold any security.