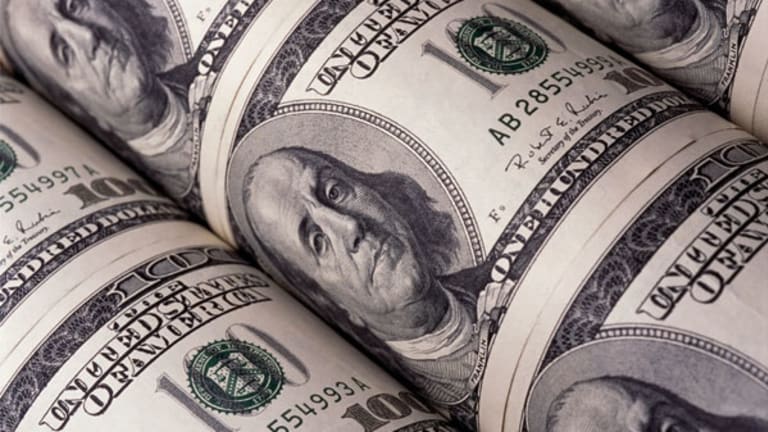 Kass: 10 Observations
Keep these tidbits in mind as you play equities this week.
NEW YORK (Real Money) -- Below are 10 observations regarding the markets and the economy as we kick off the week.
The Dow Jones Industrial Average has risen six consecutive days for the first time since late December 2013 and closed at another all-time high.
The DJIA and the S&P 500 both are starting the summer very close to headline-grabbing, round-number benchmark levels (i.e. 17,000 and 2000, respectively).
The 10-day NYSE put/call ratio has dropped steadily to the lowest level (fewest puts) since late December 2013.
The VIX fell to another seven-year low last week below 11.
Merrill Lynch reported a large $13 billion inflow into equity funds last week.
The Official Monetary and Financial Institutions Forum survey of public sector institutions in 162 countries, which included 157 central banks, 156 public pension funds and 87 sovereign funds, showed tjat as they have seen income decline an estimated $200 billion-$250 billion, they have built public equity holdings of at least $1 trillion in recent years. Ergo, even the central banks are being forced into equities.
Gold had a sharp rally through 1,280 to 1,300 an ounce resistance last week, completing what at least may be an intermediate bottom. The next more important resistance barrier is 1,400 to 1,420 an ounce.
Oil rallied through resistance at 105 a barrel last week, as Iraq worries increased. According to technicians, the major breakout or resistance point for WTI crude is 110 to 111 a barrel. A move through that level would imply much higher objectives. Energy stocks continue to be current market leaders.
The 10-year Treasury yield rose back to recent highs around 2.65% last week but failed to follow through after the FRB policy announcements. As of yet, there has been no decisive change toward higher rates, but the 10-year yield chart is at a critical juncture.
The search for yield and stability in equities continues and resulted in new highs in utilities, REITs, MLPs and consumer staples again last week. The Dow Jones Utility Average is the largest major sector index gainer this year, up 15.47%. Other large-caps with higher-than-average dividend yields or dividend growth are also in demand. Until bond yields turn up significantly, this emphasis on dividend income from stocks forced by the FRB zero interest rate policy may become the next big speculative excess.
At the time of publication, Kass was short SPY.
​Editor's Note: This article was originally published at 7:17 a.m. EDT on Real Money on Monday, June 23. ​
3 Tech Stocks Spiking on Big Volume
Red Hat CEO Jim Whitehurst: No One Knows OpenStack Better Than We Do
Doug Kass is the president of Seabreeze Partners Management Inc. Under no circumstances does this information represent a recommendation to buy, sell or hold any security.