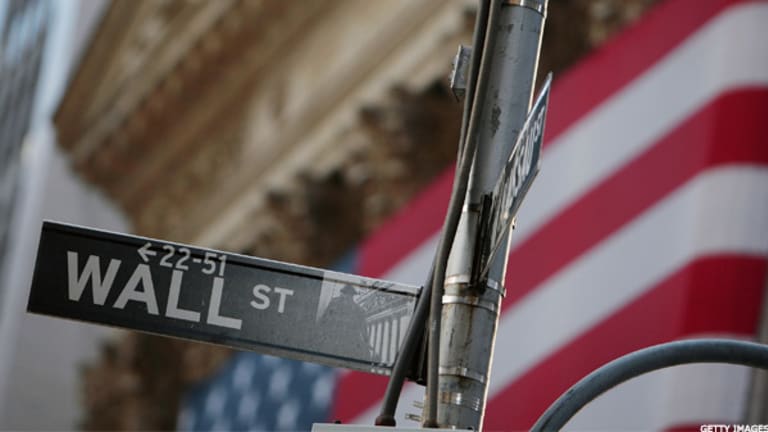 Karen the Supertrader's Winning Strategy Relied on Fraud, SEC Alleges
Self-taught options trader Karen Bruton earned so much so quickly that some skeptics doubted her. In reality, the SEC says, she improperly concealed more than $50 million of losses.
It wasn't innovative strategy behind Karen the SuperTrader's consistent returns after all, the U.S. Securities and Exchange Commission says, but a much more tried-and-true technique: fraud.
Karen Bruton, the Nashville-based hedge fund manager behind the Web moniker and her Hope Advisors, which oversees more than $175 million for clients, improperly used options trades to defer losses into future periods, resulting in juicy incentive fees from clients when none should have been paid, the agency said in a complaint in federal court in Atlanta this week.
Hope Advisors has been barred under an order from accessing $7 million in its two hedge funds and restricted from taking any new investments from clients, the SEC said in a statement. Bruton and Hope Advisors both consented to the order without admitting or denying the allegations, according to the SEC.
The two "disregarded investors by engaging in a pattern of deceptive trades so they could continue earning large incentive fees," Walter Jospin, director of the SEC's Atlanta regional office, said in the statement.
Last year, Hope Advisors was fined $100,000 by the Commodity Futures Trading Commission for registration and reporting violations.
The new allegations paint a very un-uber portrait of Bruton, 66, a self-taught options trader who mesmerized fans and flummoxed skeptics with her life story of parlaying a $10,000 initial investment into a fortune and seemingly endless stream of profits. A North Carolina native, she garnered the honor of distinguished alumna in 2014 from Wake Forest University, where she had earned a master's degree in business administration.
The website tastytrade.com nicknamed Bruton "Karen the Supertrader" in February 2014, when she agreed to an interview on her strategies.
"I have a high level of confidence in what we do, because it's proven, and we do it over and over and over," Bruton said in the interview.
In an e-mailed statement, Hope Advisors said it was "cooperating fully with the SEC's inquiry, even though we strongly disagree with the allegations in its complaint."
According to the SEC, Bruton used about half of her main fund's fees to finance a charity, Just Hope, which in turn plowed its savings back into the main fund. On its own website, Just Hope says it has financed such endeavors as a banana farm in Honduras, mulching classes in Togo and goat-husbandry mentoring in Sierra Leone.
"We stand by our investment model, which has allowed us to give 50% of our profits to charity," Hope Advisors said in the statement. "We are confident our approach was appropriate."
Bruton, a certified public accountant with an inactive license, spent more than 25 years as a corporate executive, including a stint with a limestone company, before retiring in 2007. That's when she decided to try her hand as a full-time options trader, she told tastytrade. During her first year, she said, her strategies garnered $50,000 in profits.
The success started to come undone in late 2014, when volatility in financial markets saddled Bruton's funds with paper losses of about $100 million, according to the SEC. Instead, Hope Advisors told clients that the funds had posted millions of dollars in profits, resulting in incentive fees of more than $600,000.
For months afterward, Bruton used a series of paired "scheme trades" that served little purpose other than to roll over losses into the following month, the agency alleges.
As an example, after the firm's main fund realized huge losses in February 2015, it sold options on the Standard & Poor's 500 Index as the end of the month approached and quickly realized a gain of $39.2 million. Investors received account statements showing a profit for the month.
What wasn't disclosed was that the fund had simultaneously entered into a paired options trade that matured in early March for a loss of $39.6 million, according to the SEC.
From November 2014 through March 2016, Hope Advisors collected more than $6 million in incentive fees from its main fund, the agency alleges. Without the fraudulent trades, Hope Advisers would have received almost no incentive fees since late 2014, the SEC said.