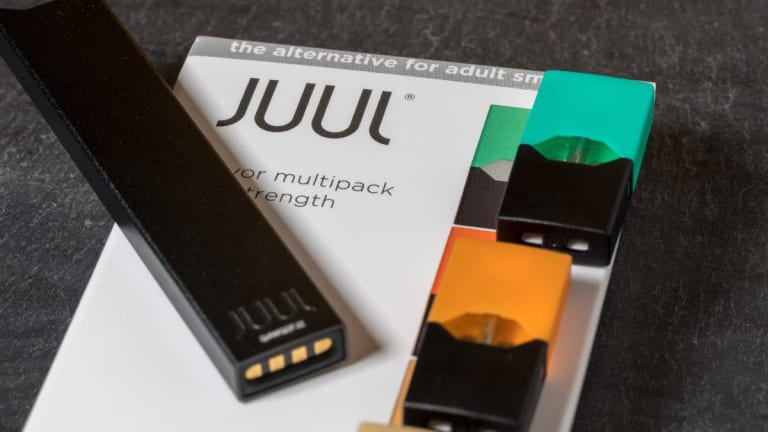 Juul Is Sued by New York Attorney General for Advertising to Underage Users
New York is the third state to sue the company for advertising to underage smokers.
The state of New York announced a comprehensive lawsuit against Juul Labs because of its alleged scheme to sell its nicotine products to underage consumers. 
The company is accused of launching a social media campaign as part of its advertising push that targeted teens through hashtag campaigns. 
"By glamorizing vaping, while at the same time downplaying the nicotine found in vaping products, Juul is putting countless New Yorkers at risk," New York Attorney General Letitia James said in a statement. "Juul's pervasive ad campaign, which included bright, colorful images of attractive, young models, appealed to underage youth."
James cited a recent National Youth Tobacco survey that indicates that about 4.1 million high school students and 1.2 million middle school students currently use e-cigarettes in the U.S. 
New York Gove. Andrew Cuomo already proposed a ban on the sale of flavored e-cigarettes but that ban was placed on hold by an appellate panel in the state capital of Albany. 
New York is following the lead of California and North Carolina, which sued Juul, the e-cigarette maker, over claims that the company targeted teens in its advertisements. 
Among other complaints, California claimed that Juul's website didn't previously adequately verify customers' ages. 
The anti e-cigarette movement had had an ally in the White House until recently after reports surfaced that President Trump was reconsidering his proposed ban on the sale of e-cigarettes due to concerns that the effort will lead to substantial job losses. 
As of Nov. 13, the Centers for Disease Control and Prevention have identified the deaths of 42 people tied to e-cigarette use with another 2,172 people being affected by a mysterious lung disease. 
Traditional cigarette-maker Altria (MO) - Get Report bought a 35% stake in Juul for $12.8 billion.