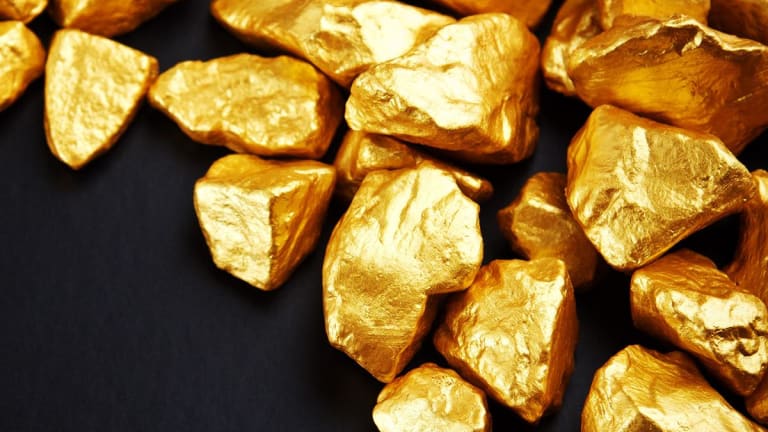 Junior Miners Are in Breakout-Mode This Winter
As gold continues its breakout, junior miners are playing catch-up with their larger peers.
Gold miners are continuing to glitter in 2019, as U.S. stocks fade early in Tuesday's trading session.
After opening higher for a third straight session, the big S&P 500 index is reversing course as the trading day progresses, cooling off as investors hope for a rebound following the worst year for stocks since the financial crisis of 2008. With investor uncertainty abounding in 2019, one of the most important questions investors can ask right now is "What's working?"
One answer is, gold - and specifically, gold miners.
Since bottoming back in mid-September, the popular VanEck Vectors Gold Miners ETF (GDX) has surged more than 20% higher on a total returns basis. Compare that against an S&P 500 that's shed more than 11% of its market value over the same timeframe, and the performance gap looks more like a performance chasm.
Just as importantly, that positive reversal in gold miners has been fairly predictable from a technical standpoint.
To figure out how to trade gold miners from here, we're turning to the charts for a technical look.
At a glance, it's not hard to spot the prevailing trend in GDX right now. Shares continue to point up and to the right, trading in a well-defined range between trendline support and trendline resistance. While GDX has been riding its resistance level for a while now (and could be due for a near-term correction as a result), shares would need to violate the $19.50 level to put the uptrend at risk this winter.
Simply put, GDX is a buy-the-dips ETF right now.
Junior miners are another interesting corner of the gold trend right now. To figure out how to trade them, we're looking at the VanEck Vectors Junior Gold Miners ETF (GDXJ) :
From a relative performance standpoint, GDXJ has been trailing its larger-market-cap peer GDX during the gold rally, forming a pretty textbook example of a double-bottom pattern. Simply put, the double bottom in GDXJ is a long-term reversal setup that signals the potential for an equally long-term rally.
Shares' breakout above the $30 level at the beginning of 2019 is the buy signal for GDXJ.
The fact that junior miners have been trailing the broader industry group lately also means that they're less overextended now, as shares try to establish newfound support just above the $30 level.
It's worth noting that gold and equities aren't necessarily the contra-assets that many investors often think they are. In other words, gold can continue to rally (and drive miners higher) even if the broad stock market resumes trading higher. And in that scenario, it's the junior miners that could actually benefit the most as investors get more comfortable moving back to a "risk on" mentality.
Now looks like as good a time as any to buy GDXJ with a stop in place on the other side of the 50-day moving average.
This article is commentary by an independent contributor. At the time of publication, the author held no positions in the stocks mentioned.