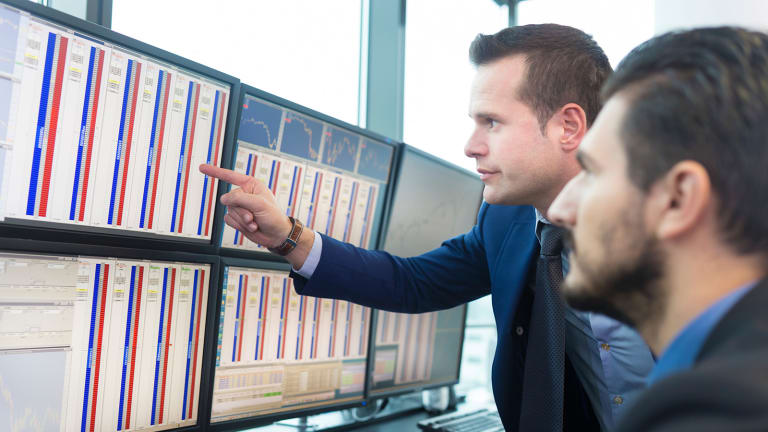 Jump Into Convertibles While Stocks Are Stuck
Stocks have been stuck while bond yields remain at rock bottom. Here's why convertible bonds are the answer.
So, stocks have essentially been stuck, in the past year, while bond yields remain at rock bottom. If that's the case, why own convertible bonds, which offer a little bit of both?
"With the return of volatility that we have seen, converts give you the opportunity to participate in the upside of the equity market and significantly limit the downside," says Edward Silverstein, portfolio manager for the MainStay Convertible Fund (MCOAX) - Get MainStay MacKay Convertible A Report . Silverstein added that they also offer an attractive yield right now of around 3% on average, which is an attractive income in the current environment.
The MainStay Convertible Fund is up 1.1% thus far in 2016, according to Morningstar. The $780 million fund has returned an average of 7% annually over the past three years, outpacing 90% of its rivals in Morningstar's convertible bond category. The trailing 12-month yield for the fund is 3.6%, according to Morningstar.
One particular convertible bond Silverstein is positive on is a Hess Corporation (HES) - Get Hess Corporation Report issue that he bought in February when it came to market. He said it has seen a nice run-up since then and he continues to believe in the story, along with its healthy 8% yield.
"The company is well managed, with a very good balance sheet. It's an investment grade company with very stable production primarily in the U.S., which has low political risk,' says Silverstein, adding that the stock can get to $75, up from $60 today, if oil prices continue to rise.
Silverstein is also positive on medical device maker Teleflex (TFX) - Get Teleflex Incorporated Report , saying the company has shown strong performance for a few quarters in a row.
"There is a lot of cost cutting probably still ahead in the company and they will likely continue to beat estimates, sending the shares higher," says Silverstein, adding there is a lot of M&A potential at Teleflex including a possible takeout.
Finally, Silverstein is positive on XPO Logisitics (XPO) - Get XPO Logistics Inc. Report , saying the transportation company has come back this year after some less-than-timely acquisitions last year.
"It's a show-me stock; if it works out and things go well, then the stock can more than double and the convert will give you almost all of that," says Silverstein.