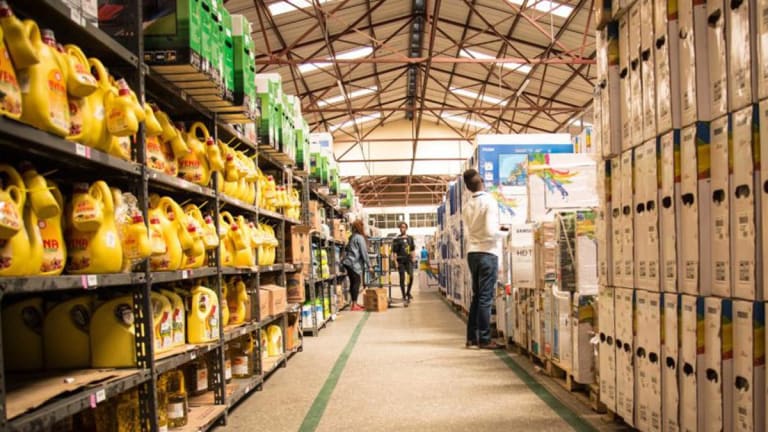 Jumia Technologies Posts Higher First-Quarter Revenue
The 'Amazon of Africa' reports higher revenue on solid results from its recent partnership with Mastercard.
Africa-focused transaction and payment e-commerce and services company Jumia Technologies (JMIA) on Monday said first-quarter revenue rose from a year earlier on solid results from its recent partnership with Mastercard (MA) . 
The Lagos, Nigeria-based "Amazon of Africa" posted negative adjusted Ebitda of €39.5 million vs. negative adjusted Ebitda of €30.2 million a year earlier. The company did not provide per-share earnings results. Revenue came in at €31.8 million vs. €28.3 million.
Development of JumiaPay, highlighted by Mastercard's recent investment and partnership, helped drive the results, co-CEOs Sacha Poignonnec and Jeremy Hodara said in a statement, adding that they are continuing to push on "increasing the penetration of JumiaPay, while continuing to improve our financial profile and making a sustainable impact on the continent."
Mastercard earlier this year invested €50 million in Jumia in a concurrent private placement with its initial public offering.
The company had 4.3 million active users as of March 31, up from 3 million a year ago. "We believe that a major driver of our active consumer growth is the continued expansion of our product offering and the growing relevance of our platform, which drives consumer adoption and engagement," the company said.
American depositary receipts of Jumia were down more than 15% at $20.75 in early trading on Monday. They ended the day Friday down nearly 9% at $24.50. Shares of Mastercard were down 1.97% at $242.65.