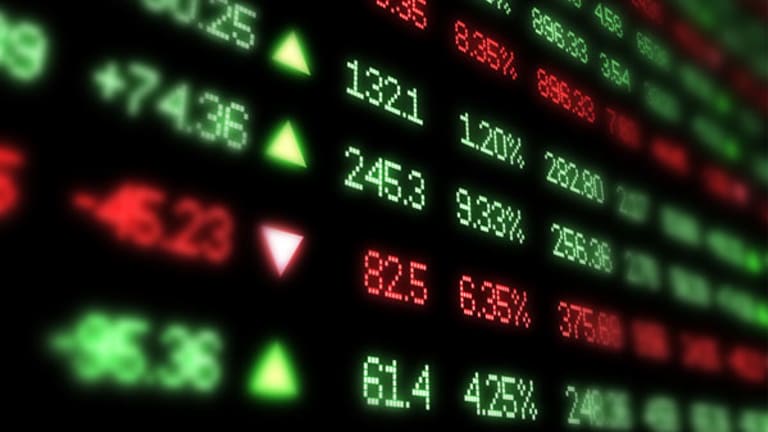 Jubak: Tech Is the Market's Last, Best Hope
This isn't very encouraging.
Tech Is the Market's Last, Best HopeThis isn't very encouraging.
The market's big issue right now, of course, is fear of a U.S.-led military intervention in Syria. But, let's look beyond this geopolitics-triggered retreat for a moment and focus on the technology sector.
I think it's safe to say that, if the U.S. market is to stand any chance of resuming its rally in 2013, it needs tech stocks to gallop to the rescue with growing earnings -- or at least a little something to generate investor excitement. In other words, this isn't simply about phone-sector market share. A lot more is riding on the big batch of September phone, tablet, and phablet launches from
Apple
(AAPL) - Get Apple Inc. Report
,
Samsung
and
Nokia
(NOK) - Get Nokia Corporation Sponsored American Depositary Shares Report
.
In short, there is a lack of plausible candidates for market leadership from the other sectors; financials, for example, seem out of the running because of worries over interest-rate increases. So it's hard for me to see U.S. stocks putting together another stage in this rally without technology shares.
It's true that, historically, the period from mid-October to early January is the strongest season for technology stocks as markets anticipate robust holiday sales. Those solid seasonal results have tended to provide leadership for year-end stock rallies. However, this year the prospects for this just don't look all that promising.
The old dogs of the sector --
Cisco Systems
(CSCO) - Get Cisco Systems Inc. Report
,
Microsoft
(MSFT) - Get Microsoft Corporation Report
and
Intel
(INTC) - Get Intel Corporation Report
-- are all struggling with market or product transitions, and Wall Street believes those problems are likely to be reflected in earnings. Projections call for earnings at Microsoft, for example, to grow by 6.7% year over year in the September quarter, followed by a 3.8% drop in the December period. Intel, for its part, is projected to show a year-over-year profit decline of 11.5% in the September quarter. While growth is projected to pick up to 12.2% in the next quarter, that's mostly because of terrible year-earlier results. The estimated improvement boils down to just a penny-per-share sequential earnings increase.
The new technology bellwethers aren't projected to show exciting earnings numbers, either. Apple's year-to-year "growth" is forecast to go from a negative 11.7% in the September quarter to a negative 0.86% in the December quarter.
Qualcomm
(QCOM) - Get QUALCOMM Incorporated Report
, the smartphone chip leader, is forecast to show great 23.9% growth in the September quarter, but just a 2.6% climb in the December period.
Google
(GOOG) - Get Alphabet Inc. Report
is estimated to show an increase of 14.5% in the September quarter and 8.75% growth in the next -- but I doubt that Google can carry the sector by itself.
Earnings numbers alone won't determine the fate of the group, either. The fear among investors is that the big wave of smartphone innovation has crested and receded. Now, instead of offering must-have features, a company like Apple is reduced to offering its new iPhone in more colors in an effort to drum up excitement.
If the product announcements in September -- especially those from Apple -- are exciting enough to prove that pessimism false, I think technology stocks could outperform their earnings numbers. Without earnings or excitement, though, the sector won't provide the leadership an extension of this rally needs.
If this sounds to you like a thin reed, I think you're right -- and this thin reed, bear in mind, is among the best hopes for the next stage in this rally. That indicates how just how extended the U.S. market is, and how far fundamentals are lagging behind share prices at the moment.
At the time of publication, Jubak Global Equity Fund was long AAPL as of the end of June.