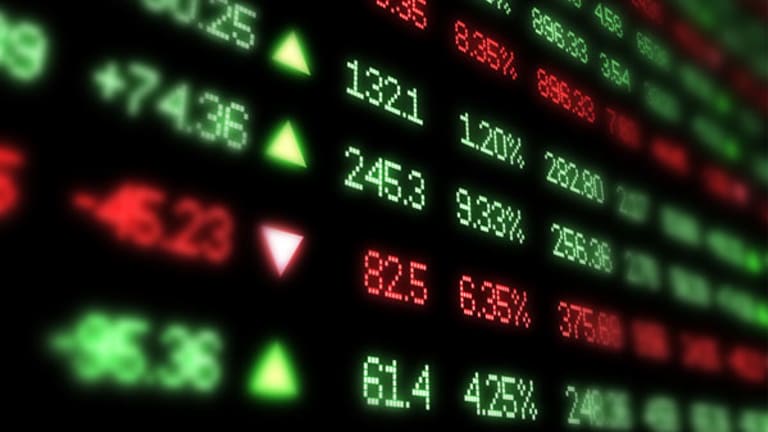 JPMorgan Chase-ened
Banks will likely seem un-investible near-term amid the political consequences of this mess.
NEW YORK (Real Money) -- JPMorgan Chase's (JPM) - Get JPMorgan Chase & Co. Report multi-billion-dollar trading losses have rearmed Washington's bank-bashers and reform advocates, all while creating a political football that the Obama White House, at least initially, seems unsure about kicking. I see several negative implications for the largest U.S. banks.
At a minimum, gone now are hopes that the
Federal Reserve
Board might delay into autumn any release or re-proposal of moderated regulations for implementing the "Volcker Rule" -- Dodd-Frank Act's (DFA) ban on proprietary trading. This has upended, overnight, what had emerged as a positive storyline in early spring. That story had contributed to optimism toward banks and financials through late March, when we saw the return of fears of economic weakness and euro exposure.
Now the environment has become a very different one. Regulators are under pressure from Hill Democrats to post a hardened, not softened, set of proprietary trading curbs as close as possible to the July 21 Dodd-Frank deadline -- a deadline that they've already telegraphed they will miss. This will make consensus even harder to reach.
At the height of an election campaign -- one in which the sitting president has made financial regulation one of his top issues -- the Fed, Office of the Comptroller of the Currency (OCC) and others will want to avoid issuing a significant final rule. As these conflicting forces play out, some will challenge industry-friendly Republicans and likely GOP presidential nominee Mitt Romney to defend their previous attacks on the DFA.
Likewise, banking officials and lobbyists are now braced to be vilified again on the campaign trail. True, the president himself has been restrained in his comments, referring to JPMorgan as "one of the best-managed banks." Still, there is at least some fear that Obama could launch another round of fresh challenges and hostile rhetoric toward the industry in an effort to gin up his liberal base.
Ultimately, while the Fed will be exhorted to totally eliminate the "portfolio-hedging" exemption allowed under Volcker's proprietary-trading ban, we believe the Board is more likely to impose additional restrictions or limitations instead. (As a reminder, market-making would be allowed, but related profits and risk would be heavily monitored. Hedging on individual positions would also be OK, although the breadth of "aggregate" position-hedging is now heavily in question.)
Meanwhile, there will be calls in Congress to enact even further restrictions, but Republicans will almost certainly resist. Also, the White House might ultimately prove reticent to admit shortcomings in the law it passed when Democrats controlled both sides of Capitol Hill.
An unheralded impact may be on the implementation of key derivatives provisions. Consider the prospect of having no legislation to limit the extraterritorial application of Volcker and new derivatives rules, nor to eliminate the Lincoln "pushout" amendment of the DFA, which forces derivatives-trading out of banks and perhaps into less-profitable holding-company affiliates. Without such legislation, regulators will have a harder time reaching a policy outcome that will ensure a level playing field for U.S. banks active in Europe and Asia.
Just as important, it will now be much harder for the OCC to update the list of permissible investments for a national bank, which will be the only way to significantly reduce the number of derivative asset classes that must be spun out of the bank. This could cause complications for
Goldman Sachs
(GS) - Get Goldman Sachs Group, Inc. Report
,
Bank of America
(BAC) - Get Bank of America Corp Report
and
Morgan Stanley
(MS) - Get Morgan Stanley Report
, which would otherwise have benefitted from allowing their derivatives positions to be based inside their bank structures.
America's "Big Four" commercial banks and two remaining global investment banks need that like a hole in the head.
In any event, we now face inevitable House and Senate hearings. As we await the next move from the White House and bank regulators, the debate continues over whether the Volcker Rule, fully implemented, would have prevented JPMorgan's delayed-fuse-but-now-exploding humiliation. The effect of that discourse might only be expected to make the banking group seem un-investible near-term.
At the time of publication, Gabriel had no positions in the stocks mentioned.