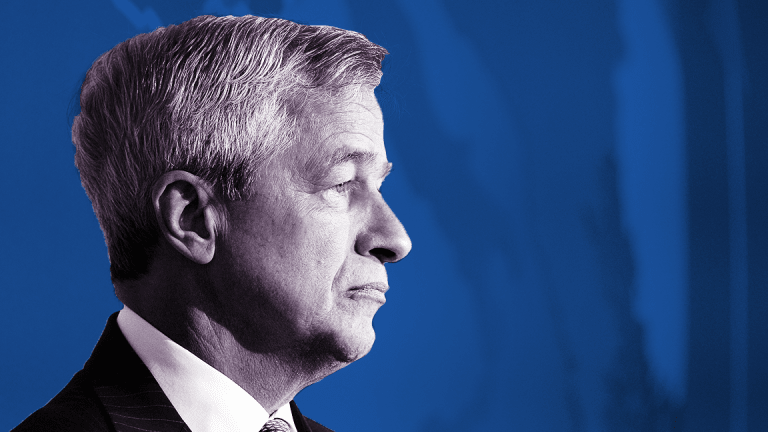 JPMorgan's Dimon Tells Women Not to Let Clients Touch Them On Knee
JPMorgan Chase CEO Jamie Dimon says he makes it clear to female employees that they shouldn't tolerate inappropriate behavior -- even when trying to make a sale.
When it comes to the national debate over sexual harassment, JPMorgan Chase & Co. (JPM) - Get JPMorgan Chase & Co. (JPM) Report CEO Jamie Dimon says he advises female employees to call out clients for inappropriate behavior.
"I tell them to tell the client, 'Don't touch me again, or, I don't like you touching my knee,'" he said at a business conference in New York hosted by rival bank Wells Fargo & Co. 
JPMorgan is the biggest U.S. bank, with a workforce of about 250,000 people. 
Asked by moderator Mike Mayo, a bank analyst at Wells Fargo, if he considered himself a "feminist," Dimon replied that the term had many definitions. If the definition is someone who stands up for women's rights, the answer is yes, he said. 
"I'm a humanist. I'm a people-ist," Dimon said.
Dimon said he was surprised so many fathers and husbands failed to stand up for daughters and wives who were harassed in the workplace.
"I'm shocked that there haven't been murders over this type of thing," Dimon said. 
More of What's Trending on TheStreet: