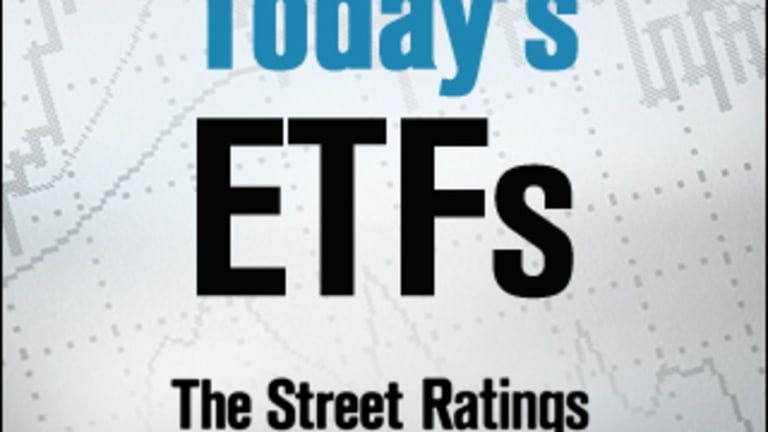 Jon Huntsman's Favorite Investments
With the announcement of Jon Huntsman's run for President of the United States, we can speculate on the investments closest to this candidate's heart.
NEW YORK (
) -- With the Statue of Liberty in the background, Utah's former governor Jon Huntsman joined the crowded field of Republican Party candidates looking to make President Barack Obama a one-term president. Virtually unknown outside of Utah, Huntsman begins the task of educating the American public on who he is as well as his vision for what American can be.
Nobody can know, with any degree of certainty, which investments would do well under a Huntsman administration. However, by learning about this candidate's life history we can speculate on which investments may be closest to this candidate's heart.
Beyond knowing that Huntsman was twice elected as governor of Utah, most casual news consumers may also know that he served the Obama administration as our Ambassador to China. Only political news junkies would also know that two of his college years of Mormon missionary work were spent in Taiwan learning Mandarin Chinese that would prove invaluable in his eventual ambassadorship.
There are five exchange-traded funds ranked in the 'excellent buy' grade range of A- or better that focus on Huntsman's China.
Global X China Energy ETF
(CHIE)
tops the list at a grade of A+ followed by
Global X China Technology ETF
( CHIB) at A,
Guggenheim China All-Cap ETF
(YAO)
at A,
EGA INDXX China Infrastr Index
(CHXX)
at A, and
ProShares Ultra FTSE China 25
(XPP)
at A-.
IndexIQ Taiwan Small Cap ETF
( TWON) is the only buy-rated ETF focused on the location of Huntsman's other Asian adventure.
In other international connections, two of Huntsman's seven children with wife Mary Kaye - no relation to the cosmetics company of similar name - are adoptions from China and India. The best rated India ETF,
iShares S&P India Nifty 50 Idx Fund
(INDY)
, ranks at the top of the 'hold' range with a grade of C+.
One way that Huntsman is both the same and very different than the other Republican candidates is on his willingness to sling the dirt. While his primary competitors tag President Obama as Kenyan, Mau Mau, and anti-American, Huntsman praises the President and instead loves to fling mud with his motocross dirt bike. Sporting a leather jacket, jeans, and boots, Huntsman was in hog-heaven during a recent visit to a Manchester, New Hampshire
Harley-Davidson
(HOG)
shop. Harley-Davidson is rated at 'buy' with a grade of B-.
A less obvious soft-spot in Huntsman's heart may be for
McDonald's Corporation
(MCD)
. Their adoption of the clam-shell Styrofoam box for the Big Mac made its inventor, Huntsman's father, a billionaire. TheStreet Ratings stock model loves McDonalds awarding a highest possible 'buy' grade of A+.
Another reason to like Jon Huntsman, he favors personal, handwritten notes over emails. He sent notes to each and every newly minted Eagle Scout in Utah during his term as their governor. As President, a literacy campaign that encourages sending personal cards could only be good for the 'hold' rated
Crown Media Holdings
(CRWN)
, parent company of Hallmark Cards.
-- Reported by Kevin Baker in Jupiter, Fla.
For additional
check out our Ratings Research Center.
Kevin Baker became the senior financial analyst for TheStreet Ratings upon the August 2006 acquisition of Weiss Ratings by TheStreet.com, covering equity and mutual fund ratings. He joined the Weiss Group in 1997 as a banking and brokerage analyst. In 1999, he created the Weiss Group's first ratings to gauge the level of risk in U.S. equities. Baker received a B.S. degree in management from Rensselaer Polytechnic Institute and an M.B.A. with a finance specialization from Nova Southeastern University.