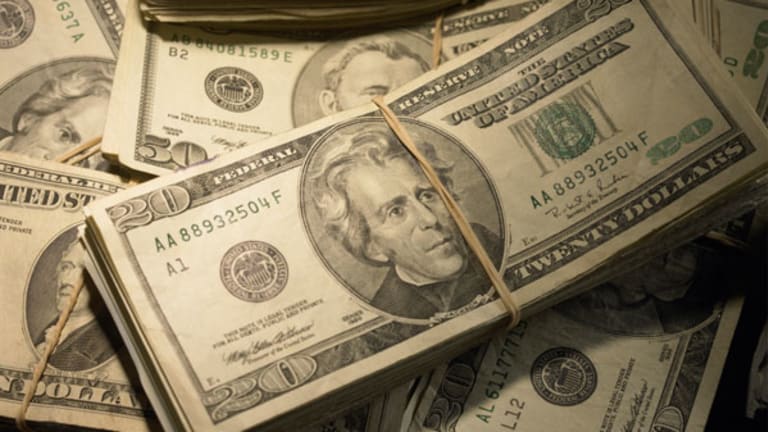 Johnson: Swinging Away at AIG
This Editor's Choice piece discusses investment opportunities in AIG.
American International Group (AIG) - Get American International Group, Inc. Report is my one "must buy" value stock. The stock is trading at a 40%-plus discount to book value. I know the company's past is troublesome, and yes, it required a U.S. taxpayer bailout. But I will highlight the major reasons to pick up this stock and wait for the pending appreciation. Management has developed and delivered on a profitable and reasonable restructuring plan.
Proven Management
Robert Benmosche leads the way for AIG. He was previously CEO of Metropolitan Life Insurance. He has focused upon reducing AIG's exposure to market derivatives, multi-sector credit default swaps (CDS), corporate arbitrage, regulatory capital CDS, and stable value wraps. AIG's total legacy derivative exposure has been reduced by 91% since Dec. 31, 2008.
Book Value Discount
The stock's second-quarter book value per share increased 32% in year-over-year valuation. The June 30 book value is $60.58. This is a significant increase from 2011's second-quarter $45.97 book value per share. AIG is currently selling at 56% of book value. Investors should expect the book value to increase as the U.S. government reduces its current 53% stake in AIG.
The $60.58 book value, when third-quarter data is released, should
as management has bought back shares at a 50% discount to June 30 book value per share data. The company
bought back $3 billion in AIG stock
on Aug. 8. The government sold a total of $5.75 worth of AIG stock for $30.50 per share. The government is expected to sell additional shares in September. This would reduce the ownership below the 50% threshold. The company is standing on its own two feet. Management has clearly focused upon becoming a smaller entity.
Each government sale of AIG shares, and corresponding AIG share buybacks, increases the AIG book value per share. If AIG's stock price trades close to its book value per share, then the price expectation will continue to increase. The government still has a 53% stake to sell.
Focused Business Model
Management is focused on two core businesses: Chartis and SunAmerica Financial Group.
Chartis offers casualty and property insurance to individuals and businesses worldwide. Through Chartis, businesses can get casualty, property, specialty (aerospace, environmental, marine, political risk) and financial lines (directors and officers liability insurance, crime insurance) insurance. Individuals typically buy accident & health (A&H) and personal lines of insurance. Chartis also reports results from its Fuji Fire & Marine Insurance subsidiary in Japan.
SunAmerica primarily targets individuals for insurance, financial and retirement planning products and services. SunAmerica's products and services include universal life, term life, fixed and variable annuities with insurance cover, A&H, mutual funds and financial planning.
Bottom Line: Earnings
The income statement
AIG's earnings turnaround. The company has sold assets to generate cash and become a leaner firm.
The net income, attributable to AIG, increased by 27% when comparing second quarter of 2012 to the corresponding period a year earlier. The diluted earnings increased by 32.8% during the same period.
ILFC Leasing Business Divesture Plans
AIG has
plans to divest its airline leasing business
. The proceeds are expected to net approximately $8 billion. Management has stated that the divesture will occur during an opportune market time. The sale will be on AIG's timeline.
Action
As a value investor, I can't fathom not owning AIG at this time. The company is buying back stock at accretive prices, increasing earnings per share, and is consolidating to focus upon lower risk and more predictable earning streams. Mr. Market has AIG's stock price selling at a very attractive price. Warren Buffett advised investors to swing when the fat pitch crosses the plate. I believe AIG is a fat pitch, and I am swinging away.
At the time of publication, Johnson long AIG common stock, long AIG warrants, and long AIG synthetic long positions (short puts, long calls).