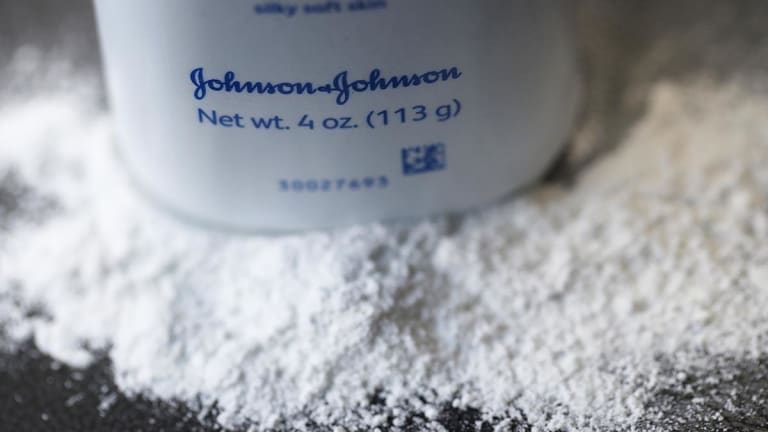 Johnson & Johnson (JNJ) - Get Johnson & Johnson (JNJ) Report  shares were indicated lower in pre-market trading Thursday after it received subpoenas from the Department of Justice and the Securities and Exchange Commission in connection with the safety of its baby powder and talc products.
In its annual federal report filed with the SEC late Wednesday, Johnson & Johnson also said it received requests from lawmakers for documents regarding claims of asbestos power in talc products, in connection with which the company faces many lawsuits alleging talc in baby powder contained asbestos and resulted in cancers and other health problems. The company said it intends to continue to defend itself against the litigation and comply with the subpoenas.
Johnson & Johnson shares were marked 0.88% lower in pre-market trading Thursday, indicating an opening bell price of $135.20 each.
 Johnson & Johnson last month posted stronger-than-expected fourth quarter earnings and forecast a modestly increase in full year sales for 2019 as the consumer healthcare group looks to rebound from steep share price declines triggered by a report that alleged it knew for decades that its iconic baby powder sometimes contained asbestos and failed to alert authorities.
Johnson & Johnson shares plunged the most in more than 15 years in mid-December after it was reported that the company knew both its raw talc and finished powder tested positive for traces of asbestos, a carcinogen, citing documents linked to a court case that saw a jury in Missouri award $4.7 billion to 22 women who said that the products contained asbestos and caused them to develop ovarian cancer.
Reuters also said the company tried, unsuccessfully, to influence plans by U.S. regulators to reduce the amount of asbestos that could legally remain in some cosmetic talc products.
"The Reuters article is one-sided, false and inflammatory," Johnson & Johnson said in an emailed statement to TheStreet. "Simply put, the Reuters story is an absurd conspiracy theory, in that it apparently has spanned over 40 years, orchestrated among generations of global regulators, the world's foremost scientists and universities, leading independent labs, and J&J employees themselves."
"Johnson & Johnson's baby powder is safe and asbestos-free. Studies of more than 100,000 men and women show that talc does not cause cancer or asbestos-related disease," the statement added. "Thousands of independent tests by regulators and the world's leading labs prove our baby powder has never contained asbestos."
Analysts at JPMorgan, however, said at that time it was "highly unlikely the company's exposure to this talc issue will even come close to the ~$40 billion in lost market cap", noting that the $21 billion set aside by Pfizer Inc. (PFE) - Get Pfizer Inc. Report to compensate for damages from its fen-phen diet drug.