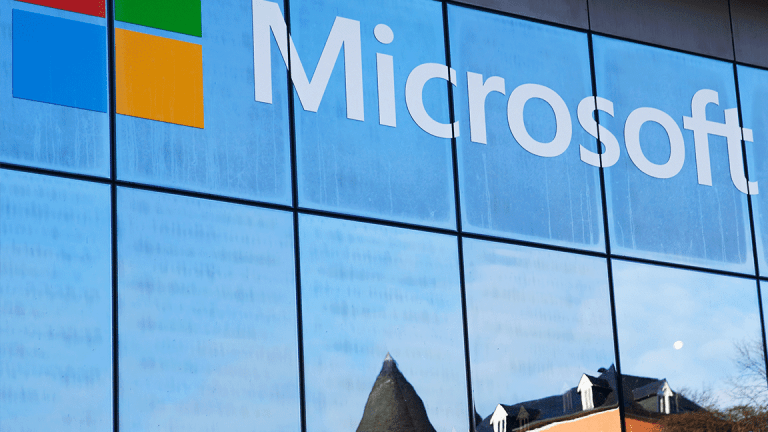 J&J and Microsoft Among Defensive Stocks With Positive Earnings Outlooks
Earnings season is about to start, and the early outlook isn't good. However, there are companies out there with good prospects and we take a look at three of them.
Earnings season is here, bringing with it the regular quarterly opportunity to examine our favorite stocks' financial details. This is especially important now as the economy is starting to show signs of weakness with 2018's 3% growth slowing to 1%, and preliminary estimates indicating a poor earnings season ahead.  According to Bloomberg, 80% of the S&P 500 companies that have given early estimates have cut back on expectations.
That said, there are some established companies set to give us some good news. Unsurprisingly, they are also among the market's most defensive stocks -shares that can usually be expected to outperform in bear markets. We've dipped into TipRanks' database to find out why.
Johnson & Johnson
This stock offers investors real value, through equity growth and a solid dividend, both with long-term records of growth. Return on equity is up 24% in the trailing 12 months, while company management has been slowly but steadily increasing the dividend payout since the 1970s. It's a no-lose situation for Johnson & Johnson (JNJ)  as clear returns provide an incentive for investors to reinvest the dividend.
In its last quarterly report, back in April, JNJ beat the EPS forecast by 3.33%, despite seeing quarterly earnings drop by 14%. The losses came as the company faced legal costs relating to the well-publicized talcum powder-asbestos issue and the less well-known Xarelto cases. In both, Johnson & Johnson accepted settlements that included large payouts.
The company is fundamentally strong, however, and in next Tuesday's report is expected to show second-quarter earnings near $2.42 a share, significantly higher than Q1's $2.10. Terence Flynn, writing from Goldman Sachs, said of the company's overall position: "J&J's diversified portfolio is a potential strength as it results in the company having the lowest exposure to Medicare/Medicaid within the group [of prescription drug manufacturers - ed]." The last bit is an important point as expansion or rollback policies for Medicare and Medicaid are likely to come up in the presidential election season. Flynn sees J&J's diverse portfolio - including such consumer standbys as Band-Aids, Listerine, and Tylenol - as shielding the company from the impact of various policy proposals going into the 2020 election.
JNJ's analyst consensus rating is a moderate buy, based on seven buys and four holds given in the past three months. JNJ stock sells for $140. Its $150 average price target gives JNJ a modest 6.8% upside potential.
Microsoft 
You can't go wrong, it seems, investing in Microsoft (MSFT) . The venerable tech giant is up more than 34% so far this year, growing at almost double the S&P 500's own brisk 18% pace. This growth has made Microsoft the third publicly traded company to break $1 trillion in total market cap, a milestone it reached in mid-June. Apple  (AAPL)  and Amazon.com (AMZN)  both broke the trillion-dollar mark last summer, but have since slipped to respective values of $960 million and $920 million.
Microsoft's success rests on solid performance from its various segments - legacy customers, Office 365, and Azure, as well as excitement over the upcoming beta release of the xCloud gaming service. Microsoft shows that a mega-cap company truly can combine the steady returns of a blue-chip stock with the cutting-edge products that generate high-tech enthusiasm.
Microsoft will report fiscal fourth-quarter earnings on July 18, and the consensus is that the company will justify its high valuation. EPS is expected at $1.21, a 7% gain from the year-ago quarter, with revenue to come in at $32.75 billion, 8.8% over last year's same period.
Bernstein's Mark Moerdler sees the cloud bringing MSFT $140 billion in long-term sales, a solid foundation for further growth. He said, "Microsoft has distinct advantages in portions of the market that should give the company the ability to reach, over time, revenue that is not that dissimilar to that of [Amazon Web Services]." Looking toward the future of the cloud computing industry, Moerdler expects to see Microsoft as one of two or three mega-cap companies dominating the industry. With that in mind, he gives MSFT a $152 price target and an 11% upside potential.
Microsoft's analyst consensus rating is a strong buy; the company has 21 buys, one hold, and one sell assigned in the last three months. The average price target is $144, with an upside of 5.14%. MSFT shares are selling for $136.
Fidelity National Financial
Though hardly a household name, Fidelity National Financial (FNF) is a solid play for defensive investors. The company is a mainstay of the commercial and residential mortgage service industry, and is also a cash cow, generating nearly $7 billion annually from its various operations. It's an impressive performance for a company with a total market cap of just $11.4 billion.
FNF will report second-quarter earnings on July 16; the consensus is for an adjusted EPS of 84 cents. This is almost double the first-quarter's reported 43 cents, but follows FNF's established pattern of posting its lowest earnings in the first quarter and highest in the second. It's important to note that FNF beat the first-quarter expectation by 7%.
Wall Street analysts are taking note of FNF ahead of earnings season, with new coverage being initiated and the stock receiving an upgrade to buy in the past few weeks. Jack Micenko, four-star analyst from Susquehanna, opened his coverage of the stock with a buy and a $48 price target. In his comments, he said, "The thesis is driven by both macro and company specific dynamics that are not priced in by the market. Consensus estimates are too conservative on mortgage volumes over the next 18 months and the fee-per-file growth continues to trend higher while capital return accelerates." His price target suggests a 15% upside.
From Compass Point, Chris Gamaitoni upgraded FNF to buy from neutral, stating, "We see more earnings leverage in the current environment because Fidelity National is less exposed to offsetting pressure of lower interest rates on investment income." Gamaitoni's price target of $46.25 indicates a potential upside of 11%.
FNF's analyst consensus is a strong buy, based on a unanimous four buys assigned in the last three months. The stock sells for a modest $41.60, and has an upside potential of 12% from the $46.81 average price target.
Johnson and Johnson, Microsoft, Apple and Amazon are holdings in Jim Cramer's Action Alerts PLUS member club. Want to be alerted before Jim Cramer buys or sells the stocks? Learn more now.
offers exclusive insights for investors by focusing on the moves of experts: Analysts, Insiders, Bloggers, Hedge Fund Managers and more. See what the experts are saying about your stocks now at
. Author: Michael Marcus.