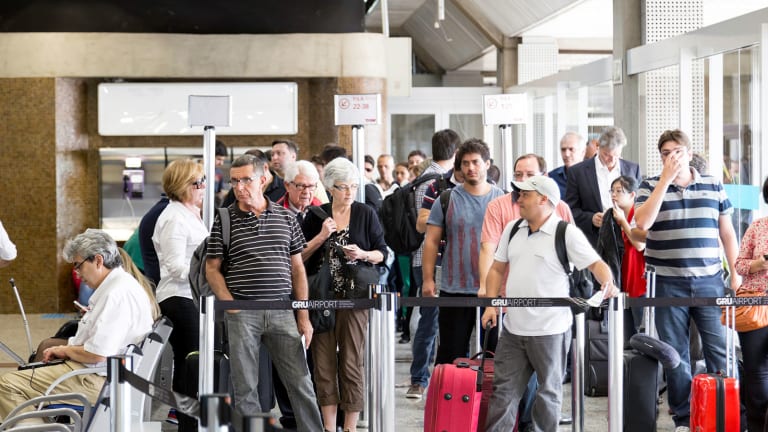 John F. Kennedy Airport Flood Continues to Delay Flights
The New York/New Jersey Port Authority will continue to investigate a break in a water pipe at JFK airport in New York that has caused delayed flights and terminals closures.
There were more flight delays at John F. Kennedy Airport in New York Monday after a water-pipe break at one of its terminals. 
The Port Authority of New York and New Jersey said that a water pipe that supplies the airport's sprinkler system burst at about 2 p.m. EST Sunday. The Port Authority vowed to get to the bottom of what happened at the airport. 
"What happened at JFK Airport is unacceptable, and travelers expect and deserve better," said Port Authority Executive Director Rick Cotton. "While the water pipe break that occurred appears to be weather-related, we have launched an investigation into the incident to determine exactly what occurred and why an internal pipe was not weather protected and whether any other failures contributed to this disruption."
Power to certain areas of the terminal was shut off for safety reasons and domestic arrivals and departures from the affected terminal were delayed. 
"The Port Authority is committed to providing the highest caliber of service to all travelers and we will hold those responsible accountable for any shortcomings we find," the Port Authority said. 
More of What's Trending on TheStreet: