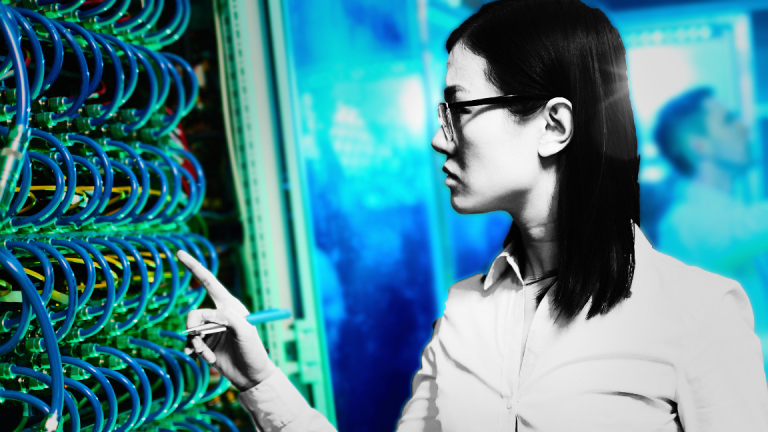 Jobs Report: Playing the Odds on 2018 Rate Hikes
Expect to start seeing increasing market volatility around jobs report releases in 2018.
The final employment report of 2017 probably isn't enough to change the Fed's mind about hiking in December, but don't let that fool you. We are at a critical juncture for setting 2018 policy, and we should start to see increasing volatility around these kinds of releases. I'm not sure the market has quite caught onto this (judging by the fairly staid reaction to today's release) but here's hoping Real Money readers will be paying more attention. Here are my thoughts.
What Happened With the Release?
The job gains were pretty good. The headline nonfarm payrolls came in at 228,000 with almost no revision to the two prior months. That was a bit above the survey, but more importantly is well above the six- and 12-month averages (178,000 and 173,000, respectively). So we're gaining a bit of momentum in hiring, which in turn fits the thesis that fourth-quarter growth is pretty good.
The Most Important Part Is Wages
Unfortunately wage growth was middling, and this is probably the more important element for the Fed's decision making. Year-over-year Average Hourly Earnings came in at +2.5%, which is both below market expectations and involved a downward revision to prior months. Not good all around.
What is going on with wages? I continue to think there is enough anecdotal evidence that wage pressure is growing on the lower end. Many companies are talking about this as an EPS headwind going into 2018. Why exactly this isn't showing up in the aggregate numbers is hard to say. It makes sense to me that perhaps middle/high-end wage growth is slowing down, while lower-end is rising. That could be because the people leaving the labor force are, as a group, older than those entering. But it really doesn't matter much. If wage growth overall is slow, such that it doesn't drive much inflation, it won't really matter to the Fed why exactly wage growth is slow.
What Is the State of Play with the Fed?
Right now the market has fully priced in a hike in December and has about a 60% chance of another hike in March. After that it gets sketchier. The odds of a single hike slowly rises until it gets to about 90% in September 2018. We don't get odds of two hikes above 50% all year.
So the question we should be wrestling with is whether those odds are right. The Fed itself thinks that it will hike three to four times in 2018 vs. one or two, according to the market. Why the disconnect?
The Market Doesn't Believe the Fed's Resolve
The market and the Fed aren't that far off on where they think inflation will evolve over the next couple of years. It is more that the market doesn't think the Fed will actually keep hiking rates if inflation stays around where it is now. 
Through that lens, today's weak wage report supports the market's position, not the Fed's. 
But Do We Actually Know How This Fed Is Going to Operate?
My parting word of caution is that we don't really know how the Powell Fed is going to operate. The incoming members of the board are much more hawkish than the outgoing members. How exactly does that influence the FOMC as a whole?
With the market thinking only one or two hikes in 2018, there isn't a lot of room to the downside for rates. There is plenty of room to the upside. For now I'm closing out my USD long position, but I am retaining a curve flattener position, betting on short-term rates rising more than the market is currently projecting.
(This column originally appeared at 11:34 a.m. ET on Real Money, our premium site for active traders. Click here to get great columns like this from Tom Graff and other writers even earlier in the trading day.)
More of What's Trending on TheStreet:
At the time of publication, Graff had no positions in the stocks mentioned.