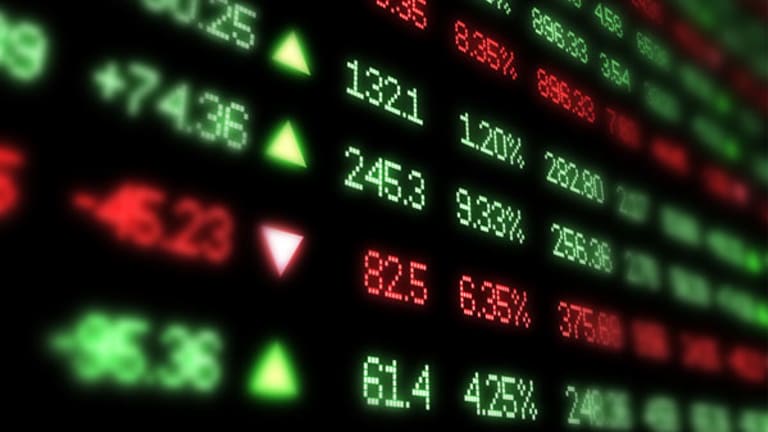 Jim Cramer's Best Blogs
Catch up on Jim Cramer's thinking on the hottest topics of the past week.
NEW YORK (
) --
fills his blog on
RealMoney
every day with his up-to-the-minute reactions to what's happening in the market and his legendary ahead-of-the-crowd ideas. This week he blogged on:
understanding speculative stock picks; and
how to view recent news about Celgene.
for information on
RealMoney
, where you can see all the blogs, including Jim Cramer's -- and reader comments -- in real time.
On Speculating Properly
Posted at 2:27 p.m. EDT on Thursday, June 21
When you speculate, you are going to lose some money -- fact of life. It's just what happens.
The concept is alien to many people who speculate, though, and some do nothing but speculation. Unlike most others who talk and write about stocks, I have been adamant that speculation can be part of anyone's portfolio. I think it should be a part of it if you want to stay engaged.
But it can't
be
your portfolio.
Right now I am taking heat on four different speculative situations that have not panned out:
Heckmann
(HEK)
,
Key Energy
(KEG) - Get Key Energy Services, Inc. Report
,
Magnum Hunter
(MHR)
and
SandRidge Energy
(SD) - Get SandRidge Energy, Inc. Report
. People want to know why I have abandoned them, or why don't I buy them for my charitable trust, or why can't I push them on my venues.
> > Bull or Bear? Vote in Our Poll
To all of these questions I say: These stocks are all calls on oil and gas. They are options on crude going higher. They are the most leveraged way to play the complex. If oil and natural gas go higher, these stocks soar. If it goes lower, they get crushed.
Oil's gone lower, alright -- much further than anyone I know thought could happen, and much further that I thought it could go. I figured it would stop at $80 to $85. I didn't see the collapse of all commodities coming because I kept hearing supply was tight for oil, and that China was a voracious user and that, as a result, oil had to go higher -- endlessly higher.
I believed it could come down partly because the Saudis don't want it to be as high as it was, as that encourages both alternative energy and drilling in the U.S.
Magnum Hunter and Sandridge aren't just calls on oil and gas. They are leveraged calls with gigantic drilling budgets, relative to their size, and each company has a desire to get big fast.
Key and Heckmann, meanwhile, support that growth. The former is an incredibly aggressive oil-service company, and the latter works with oil-and-gas companies that frack for natural gas, although it has tried to shift aggressively toward crude.
I can't think of better businesses to be in when crude is going higher, and I can't think of worse businesses to be in when it's heading lower.
That's why these are speculations. They are sink-or-swim, go-or-stop, homerun or strike-out, just like biotech companies with one product that might pan out or might not.
Right now these are among the biggest losers in the market, thanks to the collapse of crude. As long as you'd recognized that risk going in -- as long as you'd realized these weren't
Chevron
(CVX) - Get Chevron Corporation Report
or
ConocoPhillips
(COP) - Get ConocoPhillips Report
or
Exxon Mobil
(XOM) - Get Exxon Mobil Corporation Report
-- I think that you would have been a little more accepting of the losses.
If this was all you'd owned, you are upset, but not justifiably so. If this is the case, in fact, I wonder whether you just didn't buy them because they were single-digit stocks of which you could buy a lot more shares than, say,
Apple
(AAPL) - Get Apple Inc. Report
.
Even wise speculation can produce horrific losses, but as long as they are contained to a piece of your portfolio, you should be able to handle these declines. Plus, it ain't over until it is over. I like
Devon
(DVN) - Get Devon Energy Corporation Report
. It's been atrocious and horrible, but it will come out just fine when oil bottoms.
These four will do better than fine.
Right now I think all of these are near the threshold at which everyone will give up on them. Yet, unless the world is headed toward a serious depression -- which I don't think is the case -- I think it is unrealistic to presume that oil can keep going down at this pace.
It's a terrible thing to lose money, but with speculation it comes with the territory. Sometimes the territory is miserable. This, unfortunately, is one of one of those times.
At the time of publication, Action Alerts PLUS, which Cramer co-manages as a charitable trust, was long CVX, DVN and AAPL.
Celgene Not Done and Dusted
Posted at 11:45 a.m. EDT on Thursday, June 21
Is the
Celgene
(CELG) - Get Celgene Corporation Report
growth story over? Is this the denouement of one of the great pharmaceutical growth entities out there? Isn't that the ultimate takeaway of their decision this morning to pull the European application for expanded use of Revlimid as the first-line drug against multiple myeloma, a deadly blood disease.
At the same time we have what may be the new star in the multiple-myeloma field,
Onyx Pharmaceutical
(ONXX)
, which just got approval from an FDA panel for a new drug to fight the same disease that Celgene's Revlimid is meant to defeat.
Is this a star is born while another one dies?
I know that with this news the Street has turned dramatically against Celgene, although I think it is important to point out that Celgene, now at $59, was as high as $80 and has been underperforming its cohort all year, causing me to wonder if some people weren't speculating this application removal might be in the wind.
But the stunning decline does make sense because a European approval for expanded use of Revlimid had been in the numbers, so to speak, because CEO Bob Hugin, one of my favorites, had assured us that huge sales awaited the company when it got approved. And it was WHEN, not if.
Plus, if Onyx's drug is so heavily embraced by this FDA panel, maybe the whole Revlimid franchise could be in jeopardy.
Let me say right up front, even though Onyx has roared on this approval it probably could go still higher after a couple of days of digestion. I don't like to buy up huge and would prefer just to say I have missed it. But I have liked this company ever since it came up with novel drugs to combat two very difficult typically fatal illnesses, kidney and liver cancer.
Onyx shocked people with this new myeloma drug and as much as Celgene's European approval for Revlimid expanded use was in the numbers, Onyx's new drug certainly wasn't.
But should Celgene just be abandoned? The company's credibility has been hurt here. But at the same time it did reiterate its estimates and did talk about earning $8 to $9 a share in 2015, which would make it one of the cheapest growth stories out there. I also think that the company deserves some benefit of the doubt when it says that the application will be refiled for expanded use of Revlimid will be refiled when more data is available.
Thinking more strategically, Onyx is a reminder that these smaller biotech companies can be terrific speculations. A company that has serious entries in kidney, liver and now blood cancers is a company that can jumpstart any old-line pharmaceutical company that needs to buy growth.
And, yes, Celgene is a reminder that owning a stock that is so dependent upon one drug for two-thirds of your revenue can make it more dicey than you might like, even as this $3.2 billion drug has been the envy of many a pharmaceutical outfit. It is now imperative that Celgene show growth away from Revlimid while at the same time be able to make a claim that it is superior to anything Onyx has to offer in the blood cancer category, if, indeed, it can do so.
In sum, I want to be a buyer of Celgene. But I am a chastened buyer, of that you can be most certain.
Action Alerts PLUS, which Cramer co-manages as a charitable trust, has no positions in the stocks mentioned.