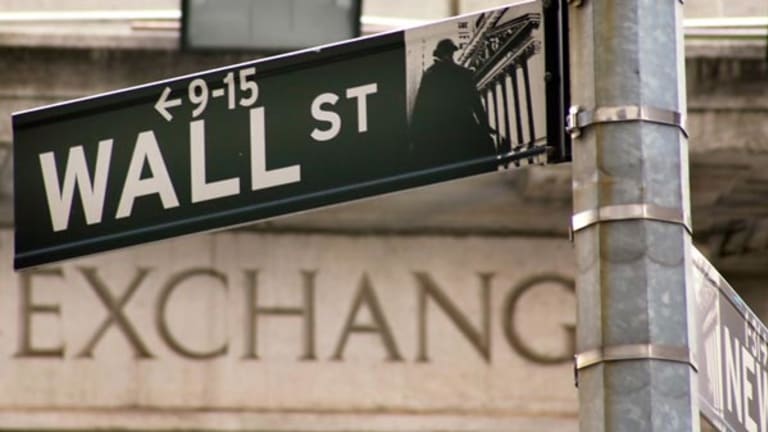 Jim Cramer's Best Blogs
Catch up on Jim Cramer's thinking on the hottest topics of the past week.
NEW YORK (
) --
fills his blog on
RealMoney
every day with his up-to-the-minute reactions to what's happening in the market and his legendary ahead-of-the-crowd ideas. This week he blogged on:
key questions about Facebook's IPO; and
how to profit from market assumptions gone wrong
for information on
RealMoney
, where you can see all the blogs, including Jim Cramer's -- and reader comments -- in real time.
10 Facebook Questions That Need Answering
Posted at 3:12 p.m. EDT on Friday, May 25
And still no one is talking about the number cut. I am getting incensed by this lack of discussion about the numbers being sliced for
Facebook
(FB) - Get Meta Platforms Inc. Class A Report
right before it came public.
Humor me. Why is it not possible that what happened here is that each time the bankers checked with Facebook, the earnings estimates had deteriorated?
You want to talk business as usual? Here's what happens. Facebook's looking for, say, $1 a share in 2013. The company tells the brokers it is going to do 80 cents. What's the point of disappointing in the first quarter that you come public? That makes no sense. So you lowball, usually lowball big.
So, I have to believe that the 88 cent number that everyone allegedly had was the low-ball number.
Now, with just days to go the number switches to 83? That's stupefying, but no one is talking about how bad things must be for that to happen. If anything, the idea is that perhaps the numbers are so strong that the deal has to be upsized and the price raised simply because it is too cheap on earnings.
> > Bull or Bear? Vote in Our Poll
Instead the insiders got the same word we didn't, the buyers got the same word we didn't and the bankers made the cool and cynical decision that the public would not care about the earnings and it would just want to be part of the 900-million-strong soldiers of Facebook.
I actually wonder whether everyone could have been that cynical?
Did Facebook know that the last quarter was actually not a seasonally weak quarter, but was a secularly weak quarter because of the shift to mobile?
Did the bankers freak out and realize that they had to get the most for Facebook despite the slowdown so they could keep winning business?
Did the bankers then favor the insiders who have so many more deals down the pike so they will go with Morgan Stanley next time?
Did the bankers realize they were going to crush the big buyers by having to reveal eventually that there is a secular trend against Facebook and that Facebook cares more about not junking up its site than about giving the advertiser what it wants? That's why they tipped selective people off and nobody else? They didn't want to burn the big institutional payers?
Did Morgan Stanley figure that its retail network didn't know the difference and would just be grateful to get some stock, any stock, regardless of whether the company was doing better or worse than expected?
Is it possible that the reason why the software glitch was so evident was there was unprecedented selling from Morgan Stanley as the big institutions who couldn't cancel had to dump it lest they started losing money?
Was the problem compounded by the fact that the over-the-transom orders came from companies that only had one-way flow, like Knight Capital and Citadel, the classic aggregators of retail orders?
Did the high-frequency traders get tipped off about all of the stock there was to sell at Morgan Stanley and then run ahead of them causing further chaos at the Nasdaq?
Were there talks at the highest level about delaying the offering either by Morgan Stanley the night before or by Nasdaq that Friday morning, but too much hoopla and excitement made it impossible to cancel?
Will the government be able to try to answer these questions or are these just the musings of a madman who was a gigantic player in the IPO market, brought public an Internet IPO and knows the way the Street works when it comes to numbers better than the government?
All I can tell you is that if these questions aren't answered, or at least addressed, there will never be much faith in an already tattered process.
Now here is what will happen: nothing. No one will pay. Lawsuits will be filed and they will be fought. Morgan Stanley will have small make-goods. Nasdaq will say it is not its fault, so they don't have to pay. The government will attempt to look in to this but will be befuddled.
And everyone involved -- Facebook execs, Morgan Stanley execs, Nasdaq execs -- will not only keep their jobs but, they will get raises next year.
Makes me want to be a Chinese Communist. At least there, as crude as it is, there's some justice now and then.
Action Alerts PLUS
, which Cramer co-manages as a charitable trust, has no positions in the stocks mentioned.
Profit From Bogus Extrapolations
Posted at 1:26 p.m. EDT on Thursday, May 24
Sometimes this market just gets way too negative because of some short-sighted extrapolations that make no sense to me -- or, a few days later, to the market either. But they represent great opportunities you need to keep track of. In the last 24 hours, we have seen not one, not two, but three examples of this nonsense occurring.
First is
PVH
. This company has a tremendous royalty stream in Calvin Klein and an amazing franchise in Tommy Hilfiger, as well as the dominant position in shirts and ties in this country. I often joke that the Justice Department should be looking into PVH because it owns one-third of the shirt market and 50% of the tie market. That is remarkable. Odds are you are wearing something the company makes or that some of its merchandise is in your closet.
But PVH makes about one-third of its sales in Europe, and even though those sales are largely made in the wealthier European countries, people can't resist betting against it. Recently, those bets grew vociferously when
Fossil
(FOSL) - Get Fossil Group, Inc. Report
reported a terrible quarter and gave miserable guidance in part because of Europe.
So let the extrapolations begin. A short position built in PVH of severe proportions.
But when PVH reported last night, it showed no degradation at all in Europe and an amazing acceleration of sales in the U.S. with May being the strongest month of all -- something that was not yet in the numbers. Of course, the stock soared after hours and continues to climb. I think it can go still higher.
Then there's the curious case of
Dell
(DELL) - Get Dell Technologies Inc Class C Report
vs.
Hewlett-Packard
. As I said to Markets Reporter Deborah Borchardt in one of our videos on
TheStreet
today, I think Hewlett-Packard put in a bottom yesterday that can stand for some time. Why? Because there is now a huge short base, supported by comments by Dell, that the personal computer sector is hurting badly. So people, including yours truly, felt it had to be across the board. But last night, Hewlett-Packard put up some terrific PC numbers, especially given that the company itself was about to split off its PC division, which should have been a sales killer.
I don't like Hewlett-Packard because I think there are a host of cheaper tech stocks that have better growth. But I sure wouldn't bet against it anymore.
Finally, there is
NetApp
(NTAP) - Get NetApp, Inc. Report
, the longtime rival of
EMC
(EMC)
in the enterprise storage space.
NTAP offered guidance that led to some of the sharpest earnings per share (EPS) estimate cuts that I have seen in 2012. NTAP made it sound like the sky is falling on the whole big data industry. I think it's the opposite: I think that the sky is falling on NTAP and that EMC is kicking its butt. Like Hewlett-Packard to Dell, PVH to Fossil, I think it's only a matter of time before people realize that NTAP's product line is inferior and its share is falling, perhaps dramatically, to the good managers at EMC.
These are three bogus extrapolations. Two have already been proven and I think the third soon will be. Hence, earlier this afternoon, we picked up some more shares of EMC for the Action Alerts PLUS portfolio to take advantage of the mistake I think the market place is making.
Action Alerts PLUS
, which Cramer co-manages as a charitable trust, is long EMC.