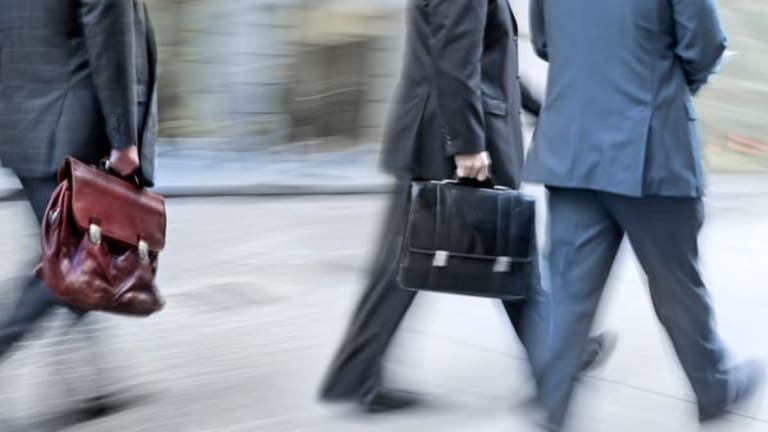 Jim Cramer's Best Blogs
Catch up on Jim Cramer's thinking on the hottest topics of the past week.
NEW YORK (
) --
fills his blog on
RealMoney
every day with his up-to-the-minute reactions to what's happening in the market and his legendary ahead-of-the-crowd ideas. This week he blogged on:
Apple's sweet success;
why the trading game may be changing with respect to Europe; and
why cold weather may have come too late for apparel stocks.
for information on
RealMoney
, where you can see all the blogs, including Jim Cramer's -- and reader comments -- in real time.
Apple Just Flat-Out Dominates
Posted at 1:53 p.m. EST on Friday, Jan. 6.
There comes a moment, a tipping point, when you realize that the competition has been vanquished and the good times are rolling. That seems to be what is happening right now with
Apple
(AAPL) - Get Apple Inc. (AAPL) Report
.
Last year at this time we started worrying about a pad glut, that way too many of them were about to hit the pipeline from all sorts of different companies. That meant to me that pricing discipline might be lost and that Apple could be caught in a price war that could crimp Apple's amazing gross margins.
> > Bull or Bear? Vote in Our Poll
Now it looks like game, set, match -- we are in iTunes/iPod mode. The iPad initiated and now the iPad has won.
What's amazing is that it looks like at the exact same time that the iPad has won its category, the iPhone 4S may be doing the exact same thing. That's how I read yesterday's
Verizon
(VZ) - Get Verizon Communications Inc. Report
news, that Verizon's selling a ton of them and willing to make less money doing so. In other words, the subsidies continue from Verizon on this phone -- in order to take share from
AT&T
-- and that means you have the two biggest carriers pushing it. Given that the iPhone 4S is about to roll out in China, we may have reached the tipping point there, too.
Apple's got it going for a real reason: dominance. Dominance because of the ecosystem. And the seeds planted in the ecosystem by Steve Jobs before he passed away.
Action Alerts PLUS, which Cramer co-manages as a charitable trust, is long AAPL
.
Game-Changing Scenarios
Posted at 6:57 p.m. EST on Thursday, Jan. 5.
We should be suspicious. We have every reason to be. The correlations we live by, the algorithms that we are programmed for say that you have to sell everything on the
CurrencyShares Euro Trust
(FXE) - Get Invesco CurrencyShares Euro Trust Report
.
I am postulating, as you know that employment growth is changing the equation. We aren't decoupling. We are getting better, and they are staying the same.
Let me offer two alternative explanations. First, as horrible as the rights deal for one of the worst banks in the world,
Unicredit
, is, they got the money. They raised the equity. They did it. If they can do it, so can so many of the others. That means the big fire sales are going to lessen. Plus, we know that the ECB is expanding its balance sheet the way
Federal Reserve
Chairman Ben Bernanke did during our banking crisis.
So we've got employment here and crisis easing there. Of course, the worry is that now it isn't the banks but the countries, with new counties -- Hungary! -- playing whack-a-mole. But the answer is to let them collapse; it will shrink our EPS multiples, but we can live with this as long as there is no
Lehman
, and you don't have a Lehman with a multiyear backstop and banks raising equity. I know it seems downright foolish to read that the Spanish banks need more capital and then having the largest Spanish banks say they don't, with
Santander
(STD)
yielding 9%. But, again, if Unicredit could raise cash, so can the healthier Spanish banks, which are a heck of a lot better off than the Italian bank jobs.
Now, I want to postulate something else. What if the people who did these trades endlessly, the ones who shorted our stocks on Europe in a knee-jerk fashion or sold commodities when the dollar went higher, what if they went away? What if they decided that they weren't going to do that trade anymore? What if they decided to switch strategies? What if they aren't big enough anymore to overwhelm? What if the risk on-risk off correlation, to buy into that silly term, peaked?
Then what?
Look we have to ponder everything from a huge infusion of oblivious long-side capital to the possibility of a big deal being done somewhere -- China? -- to buy sovereign debt. I think these correlations are so strong that to break them decisively means that the game has changed or someone has changed their game.
We will learn more very soon, But right now? It looks like the geniuses who believed that all you had to do was sell on the FXE being down and buy when the FXE is up have at last left the building.
Action Alerts PLUS, which Cramer co-manages as a charitable trust, has no positions in the stocks mentioned
.
Cold Weather Might Be Too Late
Posted at 2:56 p.m. EST on Wednesday, Jan. 4.
Maybe all we needed was a cold snap? That's what you have to figure when you took a look at what has rallied hard today, stocks like
Deckers
(DECK) - Get Deckers Outdoor Corporation Report
,
VF Corp.
(VFC) - Get V.F. Corporation Report
,
Lululemon
(LULU) - Get Lululemon Athletica Inc (LULU) Report
and
Ralph Lauren
(RL) - Get Ralph Lauren Corporation Class A Report
. The unseasonably warm weather had weighed on these stocks like millstones. It had been making people suspicious that no numbers can be made.
Here's the problem: I worry that the cold weather came too late. You need it in time for gifting, not buying for yourself, and these companies didn't get that weather in time for the holidays.
This morning Goldman Sachs put out a terrific note about how Lululemon seems to have gotten its inventory issues behind it. Yesterday we caught a VF Corp. upgrade, something that would not be all that smart if the supply chain were brimming with North Face coats.
Obviously Uggs are ingrained as cold-weather products -- so ingrained that without cold weather, the comparisons with the previous year may be too hard.
For me, all of these stocks have become difficult to own because of the lateness of the freezing weather. They are all classically expensive, priced for perfection, so there is not a lot of room for error.
I would wait until we see the quarters before committing more money to these. They are great companies. I just don't trust their stocks until I am sure that the warm-weather holiday season doesn't come back to haunt them.
Action Alerts PLUS, which Cramer co-manages as a charitable trust, has no positions in the stocks mentioned
.